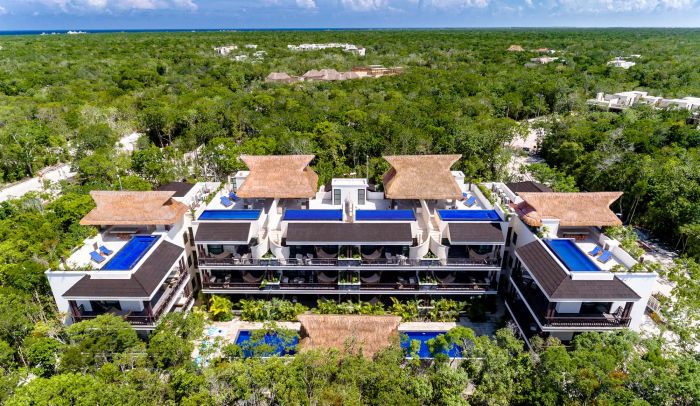 Kasa Hotel Parota Tulum
Just an hour away from the Cancun airport, lies Tulum, a pre-Columbian Mayan city, an ancient trading port, a little village by the sea, protected by the jungle of Quintana Roo, that somehow survived not only the general Mayan collapse but was also largely left untouched by the Spanish. Currently one of the most popular tourist destinations in the Yucatan Peninsula, Tulum never ceases to amaze with its beautiful clear waters, its ancient ruins and archeological sites, its nature preserves, and its world-renowned cenotes.
Flying into Cancun is easy as it's only a few hours away from most major cities in the US, followed by an hour and a half in the car to arrive to one of the most beautiful beaches in the world, making this natural wonder incredibly accessible for anyone looking for a long weekend getaway, a romantic weekend, or even a place for your upcoming proposal or honeymoon.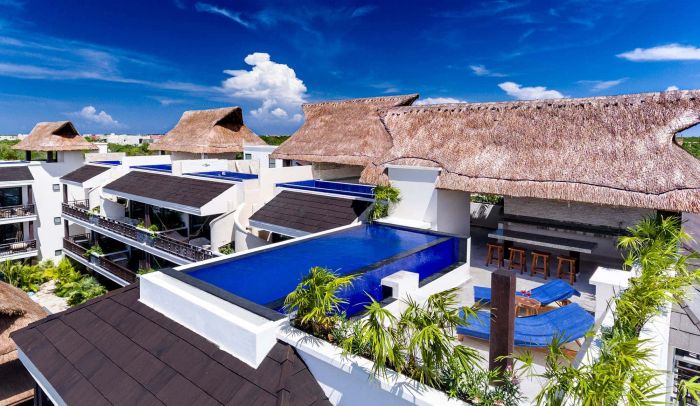 Kasa Hotel Parota Tulum
Right in the heart of this little town, Kasa Hotel Parota Tulum is, as the name suggests, a home away from home for the wandering traveler looking for the simple and unspoiled natural beauty of the region combined with a few luxuries of the resort life. Guided by the saying "Mi Kasa, Tu Kasa", everything about Kasa is welcoming and warm. From the reception desk where smiling people greet every guest with a soothing "Hola!", to the blue towels aligned by the pool, reminiscing of the turquoise water of the Caribbean, the complimentary shuttle to the Beach Club, which particularly comes in handy in the evening as electricity is scarce in Tulum, which means there is no street illumination, making it perfect for stargazing, but not so perfect for walking back to your hotel. The name of the hotel itself brings to mind the home away from home, but also the eco-friendly intention behind it. Parota wood commonly known through a few names such as Guanacaste, rain tree, caro caro or elephant-ear tree is a tree that grows abundantly in the Mayan jungle that is used a lot for construction locally due to its reddish and dark brown colors alongside clearly distinct, creamy sapwood as well as its fast growth process, which makes it regenerate quickly and keep the jungle alive.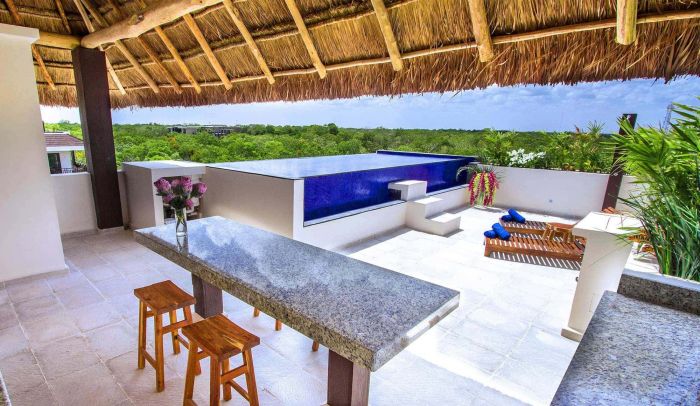 Kasa Hotel Parota Tulum
Recently opened, as a member of the Small Luxury Hotel of the World group, Kasa set out to leave its mark on the exclusive Aldea Zamá neighborhood of Tulum with its 39 spacious and comfortable suites, with fully equipped kitchens and oversized balconies. Aiming to provide the upscale luxury that has been missing at times in bohemic Tulum, Kasa also features an infinity-edge pool and complimentary bicycles for those looking to explore the nearby shops, restaurants, bars and beaches, along with locally-made organic toiletries, and free WiFi on the premises. Kasa is also a family-friendly hotel, welcoming guests with children of all ages and more importantly providing adequate entertainment for every age from a signature infinity-edge swimming pool with a swim-up bar and restaurant, a shallow "beach" area for sun loungers and a place for children to play.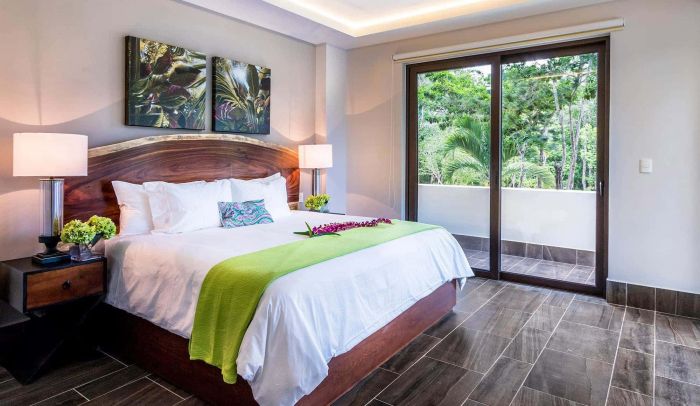 Kasa Hotel Parota Tulum
In an effort to operate in an eco-friendly manner and minimize the impact on the environment, the swimming pools are filled with salt water, eliminating the need for harsh chemicals, which are present in chlorinated pools, thus being softer not only on the environment but also on your skin, hair and eyes.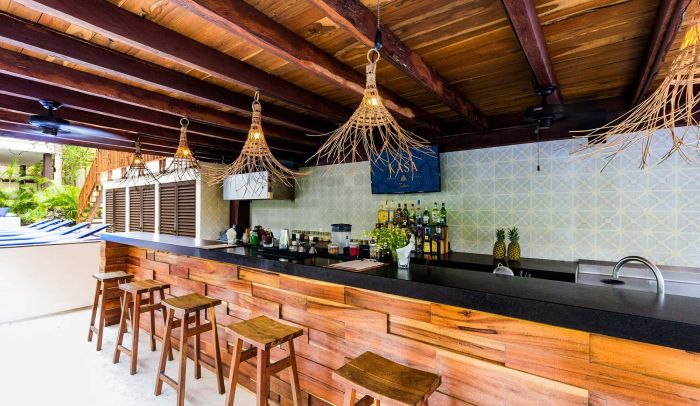 Kasa Hotel Parota Tulum
The restaurant, aptly namedKocina, a play on the Spanish word Cocina (kitchen) feels like you have somehow walked into a friend's home, filled with organically sourced amazing food, ready to satisfy all your senses. Most of the foods are cooked over hot coals and spiced with a variety of Mexican & Mayan herbs to ensure the freshness and the authentic taste of the region, while at the same time offering more standard dishes for the less adventurous eaters.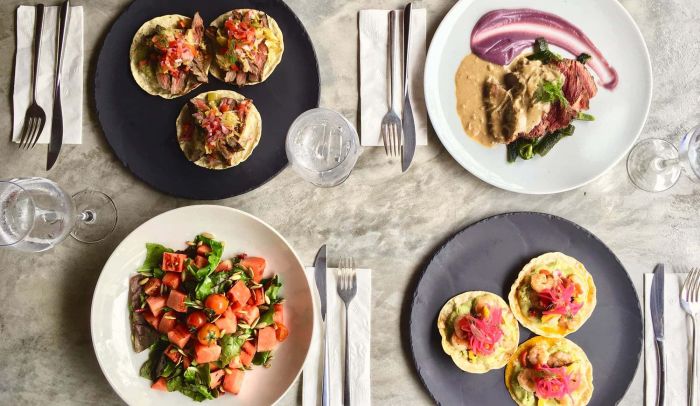 Kasa Hotel Parota Tulum
From ceviche, shrimp tacos and grilled octopus to steak and burgers, or the vegan options made with jackfruit and freshly grilled vegetables, Kocina satisfies even the pickiest eater.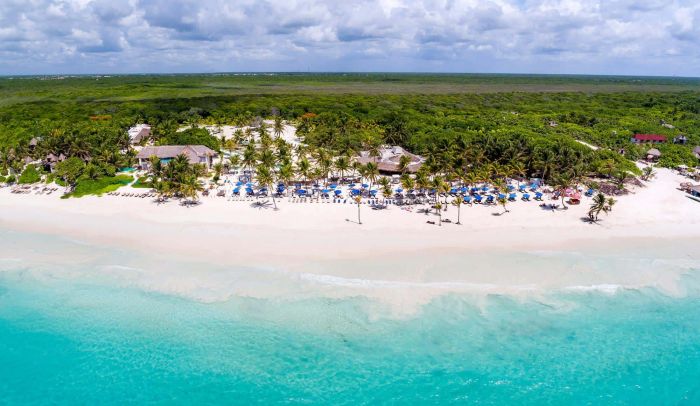 Kasa Hotel Parota Tulum
To take everything to an even higher level, Kasa offers various tours around Tulum that not only enhance your experience of the place, but also give you an opportunity to dig deep into the Mayan culture and get a sense of how big its impact has been in Central and South America. The concierge can help you with anything from diving in cenotes to swinging in the rainforest canopy, discovering the ruins of ancient Mayan cities or adventuring in protected biosphere reserves. These are just two of the multiple experiences that Kasa can put together for you.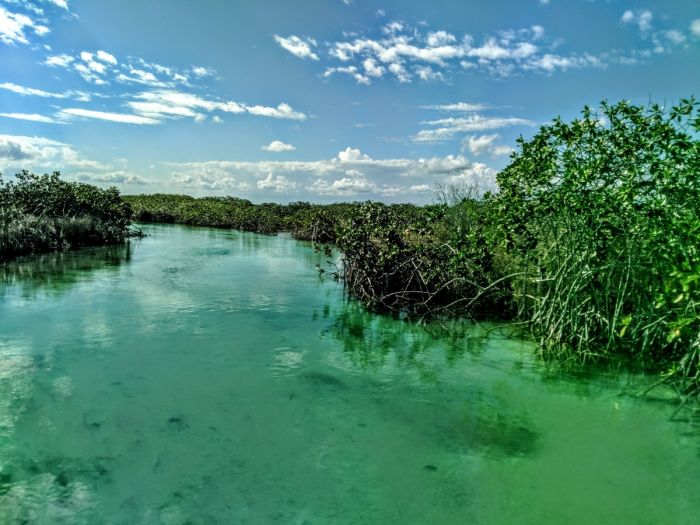 Lavinia Lumezanu
Two hours away fromKasais Chichén Itzá, the most well-known archeological site on the peninsula and an impressive union between the culture of Mexico and that of the indigenous Mayans. Located just outside the town of Valladolid, Chichén Itzá is a must-see destination for anyone visiting the Riviera Maya. Close to Valladolid, there are many cenotes, where you can enjoy a quiet moment and swim among the calcified rock formations.
Only 45 minutes from the hotel, you can find one of the largest protected areas in Mexico, the Sian Ka'an Biospherefilled with natural wonders, and a variety of wildlife such as iguanas, lizards, crocodiles and sea turtles, frigates, pelicans, cormorants, herons, egrets, ospreys and many more. It's common to see dolphins playing in the water and if you're lucky, you can even spot a manatee or go snorkeling in the Mesoamerican Reef.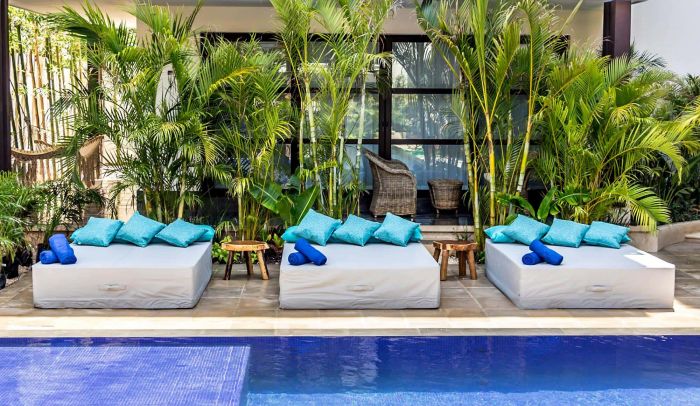 Kasa Hotel Parota Tulum
And in cycling is your idea of fun, you can always take one of the complimentary bikes at the hotel and head over to the Tulum Ruins (also known as Zona Arqueológica de Tulum), a mere 20 minutes away, right on the ocean and featuring a magnificent view. Or go check out the Coba Pyramid, a similar structure to Chichén Itzá. Coba is for the more serious cyclists though as it takes a little over two hours to get there, or you can always resort to a taxi if cycling for so many hours is not your cup of tea.
And for those looking for truly the next level of pampering, a massage with Mayan Clay is the best thing to reach for as Kasa can once again arrange for a self-care session, which will leave you feeling amazing.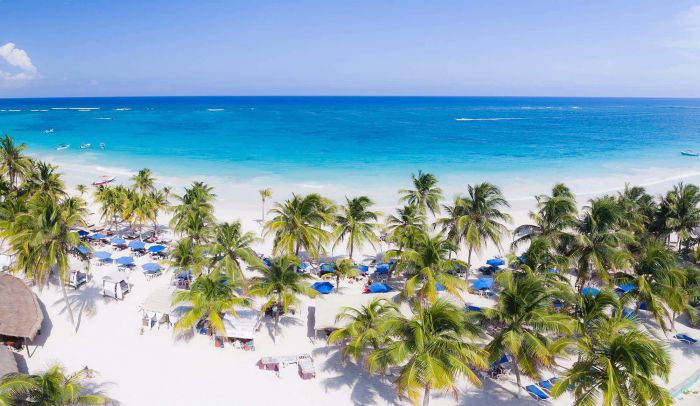 Kasa Hotel Parota Tulum
With the demand for upscale, family-friendly accommodations in Tulum only skyrocketing, Kasa is sure to keep providing that elusive luxurious experience in the middle of a popular destination that feeds the hearts and minds of every traveler.