Pexels
Fall is a time marked by change, where red and yellow leaves are shed in preparation for the fresh start that arrives with winter. But owing to the colder weather, your skin may suffer from dryness and flakiness.
Several concerns can crop up due to the shift in temperature and humidity levels. This is why it's important to take the time to prepare your skin for the cold months up ahead. Here are a few ways to care for your skin and give it the nourishment it requires in preparation for winter.
Hydrate Thoroughly
We all know that skin can look dull in the cold months, as most people battle dryness. But one of the things you can do to combat this issue in winter is to incorporate hydrating skincare products into your daily routine. These could include your favorite facial oils, or serums and creams targeting hydration needs.
By hydrating your skin, you'll be able to replenish and revitalize your cells to help you glow and appear dewy – even in the peak of winter.
Pay Attention to Delicate Areas
Moisturizing is a crucial aspect of any skincare routine. And regardless of how thorough you may usually be, it's still possible to neglect a few sensitive areas of your body. It's essential to take special care of delicate skin like those on your lips and the under-eye area.
Your lips and under-eye region need extra moisture when the weather veers towards getting dry and cold. So, investing in quality eye cream and lip balm will be a good idea for proper nourishment. Don't forget to moisturize your feet and elbows, too!
Bust the Oily Skin Myths
For those managing oily skin, it's necessary to bust the myth that moisturizing isn't required. Those with oily skin should not consider themselves immune to the ravages of colder weather. Instead, seek the version of your routine that works well for you as the temperature drops, and stick to it to thrive with the rest of us.
Don't Hit Pause on Sunscreen
Just because the days are gloomy and you can't see the sun as much doesn't mean you can stop wearing sunscreen. This is because even though the sun may not be visible, its UV rays still penetrate the atmosphere and can end up harming your skin if it isn't properly protected. So continue to use sunscreen diligently through the winter months to protect your skin from damage.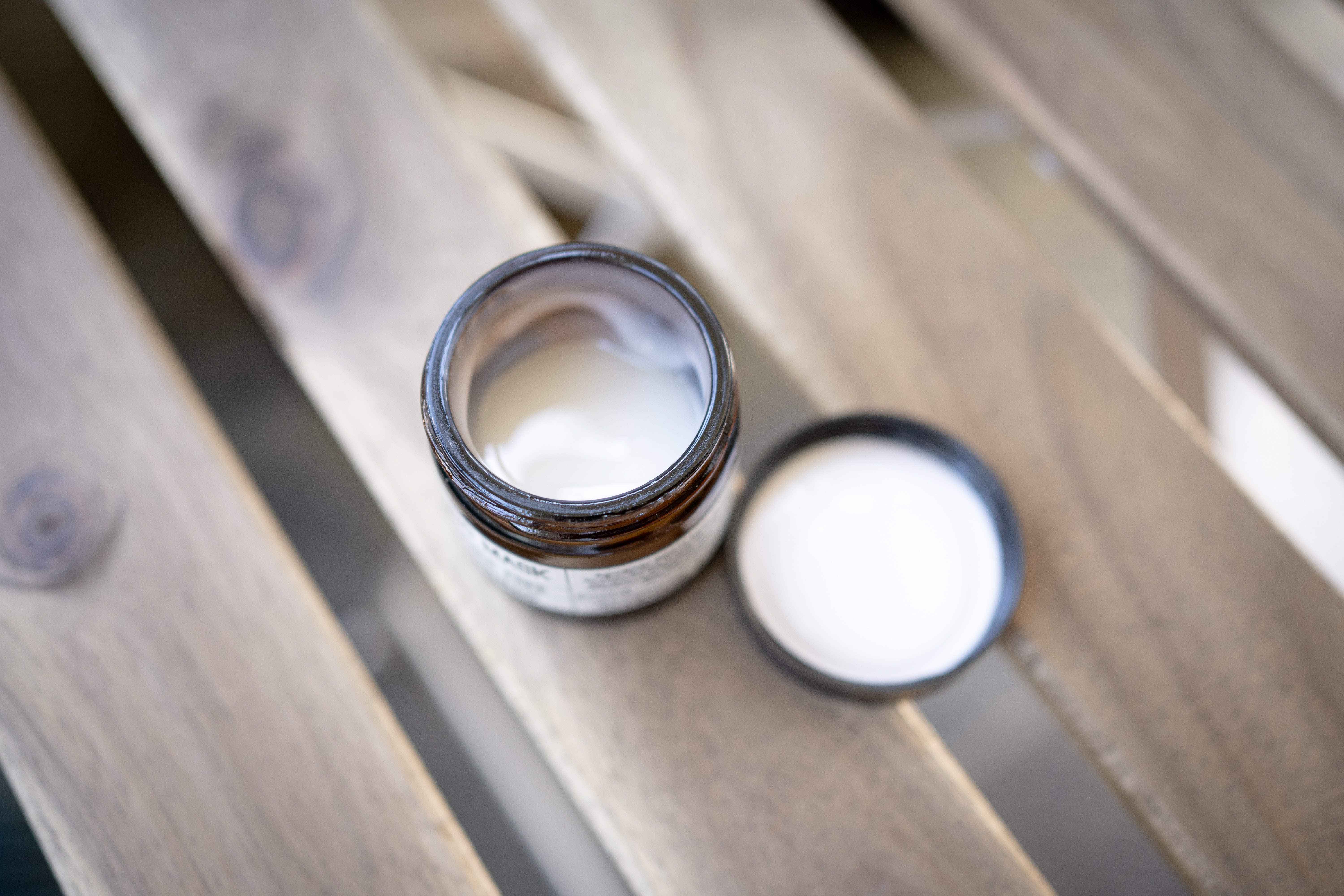 Unsplash
Embrace Vitamin C
Speaking of the sun, many sunscreens can't fully protect your skin from the sun's UV rays. So it would be a good idea to incorporate vitamin C into your skincare routine this winter if you haven't already done so.Vitamin C fights free radical damage from stressors like the sun and harsh weather conditions. It's time to stop sleeping on the benefits of vitamin C for dull, dry skin. Keep your skin healthy this winter with this superpower ingredient.
Consider Getting a Humidifier
Although a humidifier isn't necessarily what you would categorize as a skincare product, it can go a long way in helping your skin remain hydrated in the winter. Humidifiers add moisture to the air, which can combat the dryness and itchiness you may feel from being indoors with the central heating in full swing.
Moreover, humidifiers can be used with different essential oils for a range of benefits. Using a humidifier regularly could improve your sleep, help deal with congestion, and rejuvenate your mind. All these benefits can improve things for your skin in a season when even a bit of extra care can go a long way.
Use a Heavy Duty Hand Cream
We all know that fall means the flu season is making its rounds. The best way to protect ourselves is by eating healthy and washing our hands regularly to avoid getting infected.
With this inevitable increase in hand washing and the seasonal drop in temperature, the skin on your hands is bound to feel a bit dry and tight. So it's a good idea to invest in a thicker hand cream that can replenish the lost moisture in your hands.
Don't Take Long Hot Showers
Nothing feels better than unwinding with a long warm bath after spending your entire day out in the cold. But when the wellness of your skin is at stake and the harsh cold months are looming up ahead, it is in your best interest to avoid soaking in scalding hot water for too long.
While it is common knowledge that hot water can cause dry and itchy skin if you expose yourself to it for extended periods, it can also have damaging effects on your hair and scalp. So make sure to keep the duration of your showers and soaks to a minimum.
Show Some Love to Your Scalp
This brings us to the next tip – show your scalp some love. Your scalp is possibly the most neglected portion of skin on your body as it is covered with hair. But there's no time like now to begin nourishing this area. Start by oiling your hair before you wash it. Oiling your hair at least once a week will ensure that your scalp receives a good dose of moisture.
Try to massage your head while oiling to improve blood circulation. This will, in turn, improve the health of your hair. Caring for your locks with environmentally-friendly hair care products is also a great way to enhance your wellness.
The Key to Winter Wellness
One important thing to remember about taking care of your body during the colder months is that it's a process of consistent nourishment and patience. To fully prepare your skin for the winter, you must strike the right balance between avoiding certain practices and consciously incorporating other steps into your routine.
Adjusting to the drop in temperature will ensure that your wellness remains thorough in every sphere – from skin and body to heart and mind.