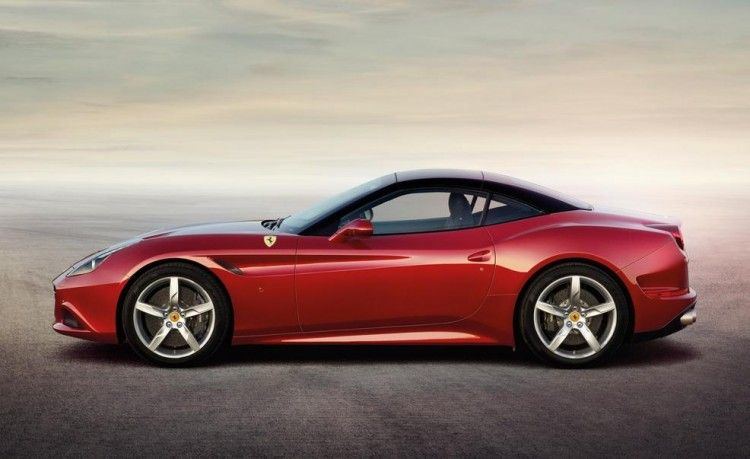 Car and Driver
The luxury brand Ferarri sure isn't sleeping on it's gigantic brand name and notion that it only puts out a few cars per year for it's loyal family of Ferarri owners. Not in 2015, at least.
The company released the LaFerrari and the 458 Speciale already and now the 2015 California T is ready to get all the attention. Those of you familiar with the current model of the California, one of the few sports cars with the tiny back seat, or as I call it, "perfect for a child of normal size up to age 11," know that it's already an attention getter that offers the smoothest of rides when desired, but can charge up the street when the gas pedal is throttled.
Unlike the prior edition, the "T" will get up to 62MPH from 3.6 seconds at standstill, according to this Car and Driver report. Car and Driver also predicted the "T" would reach 200 mph, but in actual testing the car made it to 196. Not too shabby, and really, where are you going to even attempt to hit the 200 mph barrier? Let's just say you better know of a race track near you or you are in jeopardy of getting a serious ticket and perhaps, some jail time.
The car gets 14 MPG in city driving and 19 on the highway. Much better than a Hummer, I suppose. 
It comes with a twin turbo charged 3.9 liter V8 engine, so you have plenty of power. 
As a big fan of the brand, I plan on exploring this car when it's released later this year.  Many of my fellow buddies who are also in the field of being a search engine optimization expert know that we're always only a high ranking in Google away (for the right keyword, of course) from getting one of these beauties.