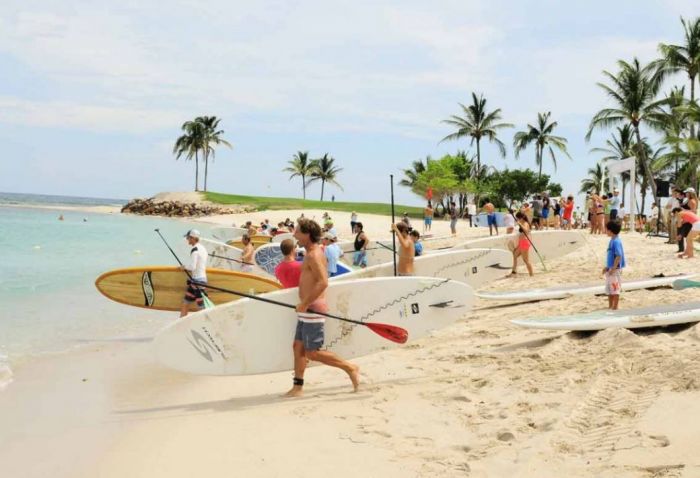 Photo Credit: Punta Mita Properties
Punta Mita luxury resort and residential community has announced ticket sales for its fifth annual Beach Festival. Hosted on August 12 and 13, 2017 by Punta Mita Ocean Sports at Kupuri Beach Club, the festival promises to bring dynamic waterfront beach activities and signature dining options for the whole family.
This event embodies everything Punta Mita represents. It's an adventure weekend that brings together the best beach activities with all the natural beauty and adventure that Riviera Nayarit has to offer.
Carl Emberson, Punta Mita's Director of Marketing and Operations, affirms that "with the success of past additions, we are excited to bring this event back to a new and exciting location, the Kupuri Beach Club in Punta Mita, and we have taken the opportunity to offer new and fun experiences for the sole purpose of creating unforgettable family moments." He concludes that "without a doubt, the Punta Mita Beach Festival, along with the Punta Mita Gourmet & Golf Classic, has become a favorite among our residents, friends and visitors."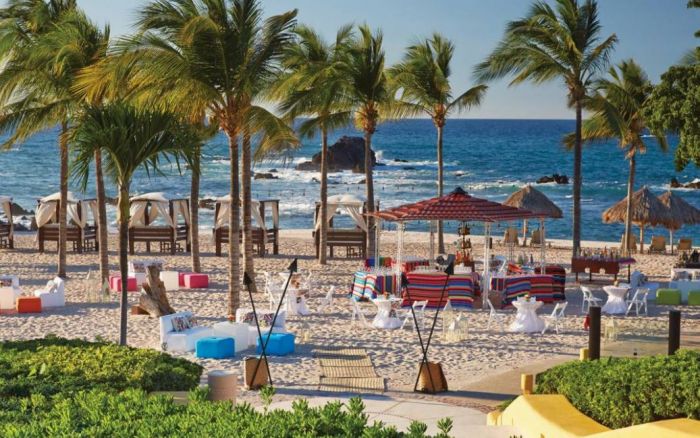 Photo Credit: Four Seasons Punta Mita
The Punta Mita Beach Festival 2017 will showcase the extensive recreational experiences available to Kupuri Beach Club residences and guests through the Ocean Sport program. The schedule offers one-of-a-kind, exciting family opportunities like underwater treasure hunting, inflatable beach soccer and exceptional cuisine from renowned Punta Mita chefs like Esther Sánchez and Jesus Duron of Four Seasons Resort Punta Mita and The St. Regis Punta Mita Resort, who along with executive chef of Punta Mita Beach Clubs, Pato Persico, will serve up a gourmet beach barbeque experience. The Ocean Sports program also spotlights its range of diverse water sports and wellness events including yoga, windsurfing, paddle boarding, derby races and more.
Exquisite selection of signature drinks will be offered by the Riviera Nayarit's Mixology Ambassador, Israel Díaz, Corona Beer and Tequila Patrón. Guest DJs include Mauricio Lemus and Omar Covarrubias.
A host of additional special guests include:
Zaira Gomez, Yoga Master in the tradition of Pattabhi Jois y Sharath Jois
Adam Finer, SUP pioneer in Mexico and Punta Mita Ocean Sports director
Veronica Finer, competitive SUPer and former Mexican Champion in the Technical Surf Race Discipline
Fernando Stalla, 2012 Surfer of the Year by the Mexican Federation of Surfing

Photo Credit: Punta Mita Properties
Established Punta Mita Chefs such as:
Julio Curiel of The St. Regis Punta Mita Resort
Sigi Anguiano of El Alquimista Cocktail Room
Sponsors for the Punta Mita Beach Festival 2017 include Las Marietas Punta Mita, Riviera Nayarit, Punta Mita Expeditions, Punta Mita Ocean Sports, St. Regis Punta Mita Resort, Four Seasons Resort Punta Mita, Kova Media, Corona Beer, Bombay Sapphire, Grey Gooseand Tequila Patrón.
The Punta Mita Beach Festival pass includes all water sports & daily events as well as food & beverages as specified between 9am-8pm each day. Pricing is as follows:
MXP $800.00 + 16% tax + 15% service charge per person, per day
Two-day Punta Mita Beach Festival Pass for MXP $1,400 + 16% tax + 15% service charge
*50% off for children under 12. 20% discount for Punta Mita Premier Club Members
For more information call 01 329 291 5168 or email to: concierge@puntamita.com or, visit: http://www.events.puntamita.com