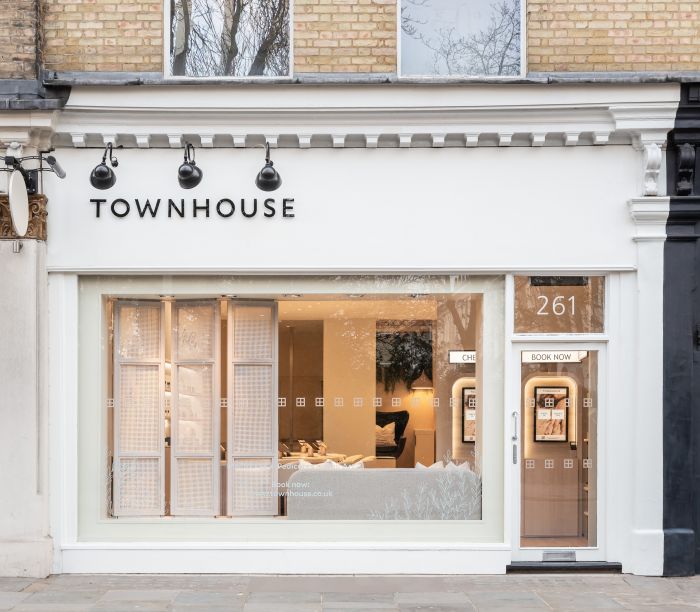 Townhouse
For as long as I can remember, the King's Road has been in desperate need of a really swish nail salon. Sure, there are lots of cheap and cheerful nail bars dotted along the road, but if you're a Chelsea resident, you've really had to hot foot it over to Knightsbridge or Mayfair to get a properly luxurious mani/pedi. Until now, that is. I was delighted to discover that my favourite luxury salon, Townhouse, has recently opened a new salon at 261 King's Road, a fabulous location, opposite leafy Carlyle Square.
The proliferation of Townhouse Luxury Nail Salons throughout the UK (there are now 12 salons across the country, since the first salon opened in 2018 on Great Portland Street) is testament to the brand's success. It is easy to see why Townhouse is such a big hit. Each salon is state-of-art, with classy 'Check-in' and 'Book Now' kiosks, chic spotless marble interiors with plenty of greenery, digital colour libraries, and most importantly of all, flawless manicures and pedicures.
Entering any Townhouse is an instantly enjoyable sensory experience, and the King's Road salon is especially exquisite, exuding a luxurious yet comfortable atmosphere with its plush pink and neutral tones. As is the case with most of Townhouse's other salons, the King's Road outpost is split intomani and pedi areas, with a comfortable waiting area, and a wide array of refreshments. Of course, it is also possible to have simultaneous treatments, and that was what I opted to do during my visit one sunny Saturday morning.
After a smooth self check-in, I was greeted warmly by my two therapists: Angelina and Monika. Angelina led me over to the pedicure area, and made sure I was comfy whilst Monika came over to begin my pedicure. Both therapists worked incredibly meticulously, checking which shape I would like for my nails, and giving helpful advice on the colour and brand of polish (I opted for Nailberry, which features a breakthrough oxygen resin-complex with advanced oxygen technology.It creates a non occlusive film that is both permeable to air and water and highly adherent to the nail; the perfect choice given that I am trying to give my nails a break from gels, which have in the past made my nails feel somewhat suffocated). After thoroughly filing the soles of my feet, Angelina gave me the most heavenly foot massage which I wished could have gone on for ever.
One of the many things I love about Townhouse is the scrupulous attention to detail and hygiene standards. All buffers and files are single use only, and after the treatment, any equipment of this kind can be taken away by the client in a cute, handbag friendly pouch for maintenance on the go. The salons all have hygiene labs that house hospital grade sterilisation technology and so you never need to worry that anything is anything less than spotlessly clean. The manicures are always flawless and the technicians pay a lot of attention to prep, so you always end up with super neat nails that last really well. My manicure with normal nail polish is still in pristine condition six days later, (and taking care of two children under five, my nails are really put through their paces!) Another standout feature of the salons is that they offer an exclusive and extensive nail art menu. and always have really gorgeous seasonal offerings. All the salons have a digital lookbook in which you can peruse the elegant designs.
Booking online is seriously straightforward: fast and flexible. For the chicest nails in Chelsea, head to Townhouse King's Road.
To book, please visit here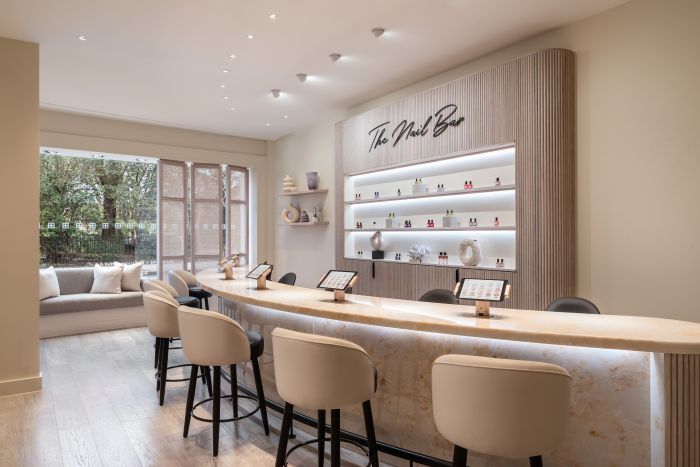 Townhouse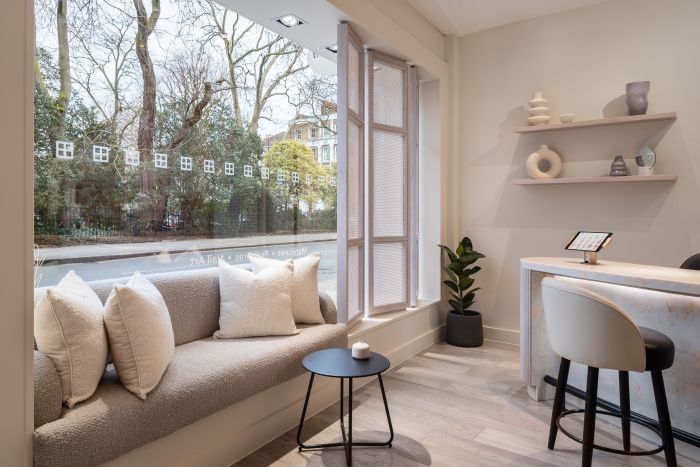 Townhouse