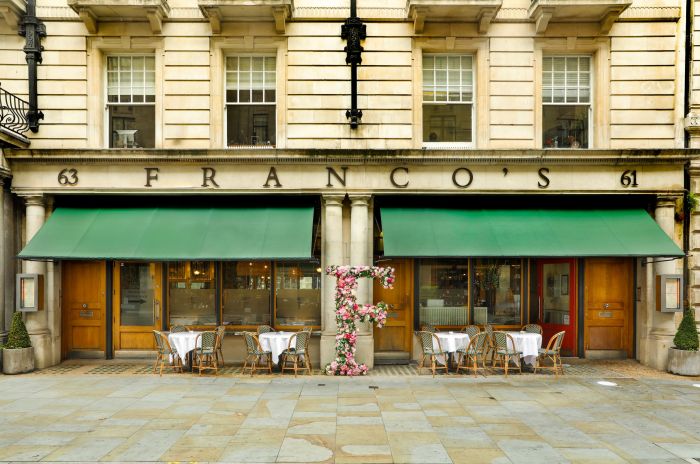 Kevin Oddy
Franco's has occupied its prime position on Jermyn Street since it first opened in 1945. It is one of the capital's oldest and most highly revered Italian restaurants, and, ensconced amongst the luxurious boutiques, bespoke tailors, and private clubs of the local area, it revels in its traditionalism, whilst remaining relentlessly fashionable.
In September 2019 Franco's underwent a facelift courtesy of Cheah Rothe, the chic design company behind Claridge's, The Connaught and the Bvlgari Hotel London. The result is a fusion of natural and grey wood and botanically inspired wallcoverings with neutral pale walls along with décor inspired by succulent plants, rustic woods, and warm, autumnal shades, which serves as the perfect backdrop for the classically Italian dishes served in Franco's across the dining room, entrance and reception areas. Franco's private dining room has also recently been elegantly redecorated, with a re-design overseen by internationally renowned specialist Conrad Alexander Design, featuring bespoke scenic wall coverings of 17th-century etchings of the Italian countryside printed on canvas and mirrored antique panelling and Art Deco brass light fixtures.
Head Chef Stefano Turconi draws inspiration, ingredients, and flavors from all over Italy, and Franco's menu focuses on refined, heritage Italian dishes, celebrating the best of classic Italian cuisine with an all-day menu that caters to the swish city crowd that tend to inhabit this part of St James's. Open all day, Franco's is the local go-to for a traditional bustling English breakfast, a pit-stop for express lunches, and – as evening draws in, Franco's re-sets the stage for relaxed, refined dinners.
I visited with my friend J, as a belated celebration of her being made up to partner at her law firm. Even though it was a Monday evening in the middle of August – quite possibly the most fallow period in the calendar for restaurants in this area aside from early January – the restaurant was bustling with activity and there was a warm, lively ambiance. As it was a balmy evening in high summer, we were able to enjoy being seated at a table on the heated outdoor terrace – the perfect perch from which to people watch.
We chose from the August Set Menu, which offered a concise range of options, but which covered all the bases. I started with pea soup (which could be served hot or cold; I opted for hot), and J went for seafood and avocado salad with squid, prawns, and mussels. Both dishes were exceptionally fresh, and I enjoyed the hint of mint in my pea soup – it added a delightful zing to cut through the creaminess.
For the main course I had the pan-fried hake with Venere black rice and squid, whilst J enjoyed the beetroot, orange and goats cheese salad. The hake was astoundingly good: market fresh, perfectly flaky, and the unctuous black rice was a perfect accompaniment. For pudding, we each had two scoops of delicious homemade gelato and sorbet: coconut and bacio for me; mango and raspberry for J.
After dessert, we wandered through the lower ground floor dining room to the ladies' loos and were delighted to find that the usual muzak had been eschewed in favour of an audio recording of Winnie the Pooh. It was a charming and unexpected touch, and perfectly in keeping with Franco's style: classy and traditional.
J and I resolved to return with our respective, rugby-mad husbands, as Franco's is offering live screenings of key matches combined with a three-course dining experience from their exclusive Rugby World Cup menu, priced at £70 per person. Rugby enthusiasts and food aficionados alike will be given a welcome drink and can indulge in a sumptuous three-course meal, served in the newly refurbished private dining area, and featuring some of Franco's classic signature dishes such as Vitello Tonnato, pappardelle with mushroom and truffle, and Sicilian Cannoli. The combination of world-class rugby and exquisite cuisine is certain to make the 2023 Rugby World Cup a truly unforgettable experience.
Address: 61 Jermyn Street, London, SW1Y 6LX, +44 (020) 7499 2211, francoslondon.com
-----------------
Visit our London City Guide for entertainment, dining, and things to do in the city.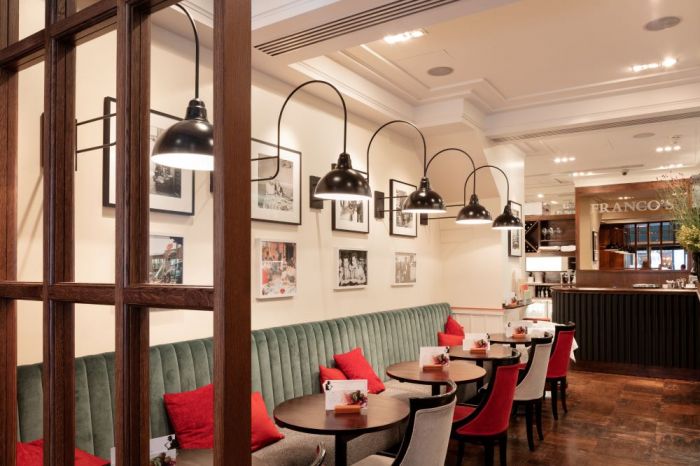 Kevin Oddy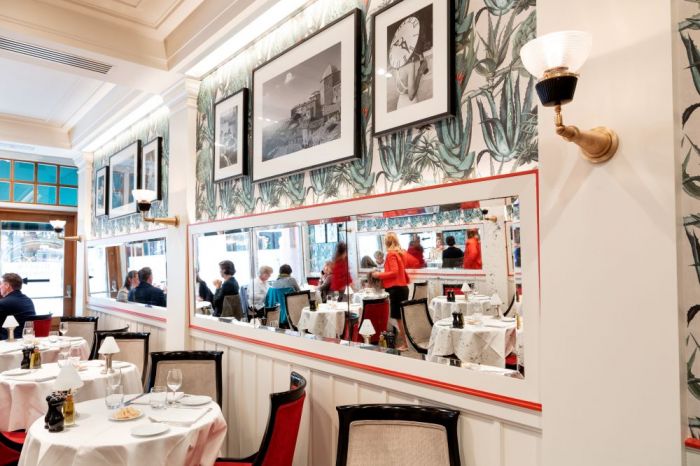 Kevin Oddy
Kevin Oddy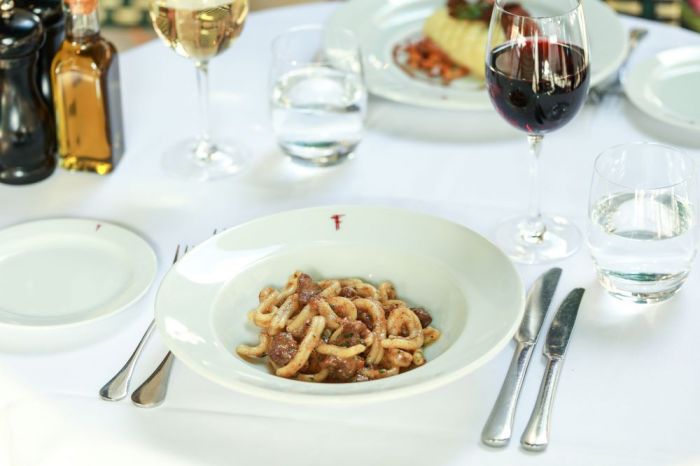 Kevin Oddy