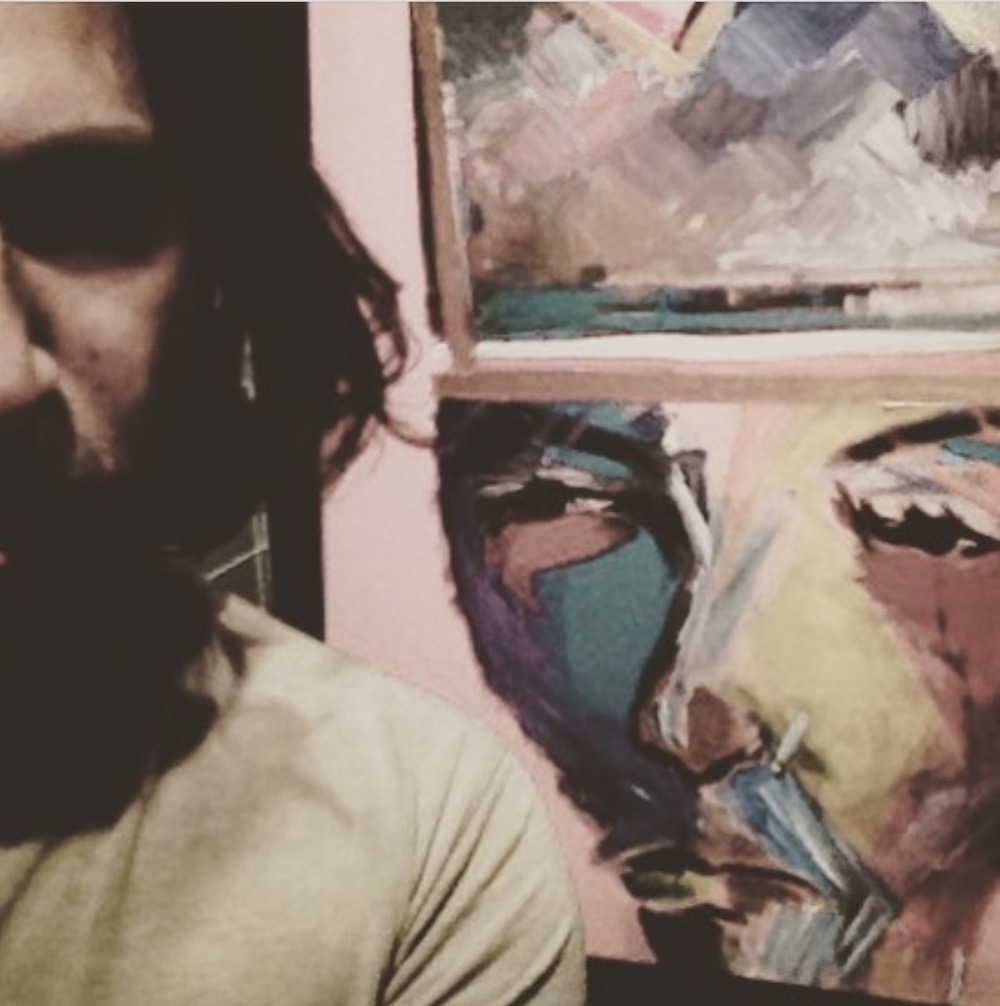 Photos Credit: Hrair
Contemporary artist Hrair developed his interest in drawing and painting as a teen. Now you can find him creating multiple audacious, bold series in New York and selling them all over the globe. Hrair finds inspiration through his vast observations and travel, taking in not only the visible features of the public, but an in-depth examination of emotion, response and what's 'hidden under the skin.' Drawing from his early years as a musician and DJ, Hrair's current Crown Series is a commentary on the state of the world through profound eyes. His work has inclusion at the Maddox Gallery, and can be seen on his Instagram and personal website. Hrair tells JustLuxe about his vision and inspiring journey: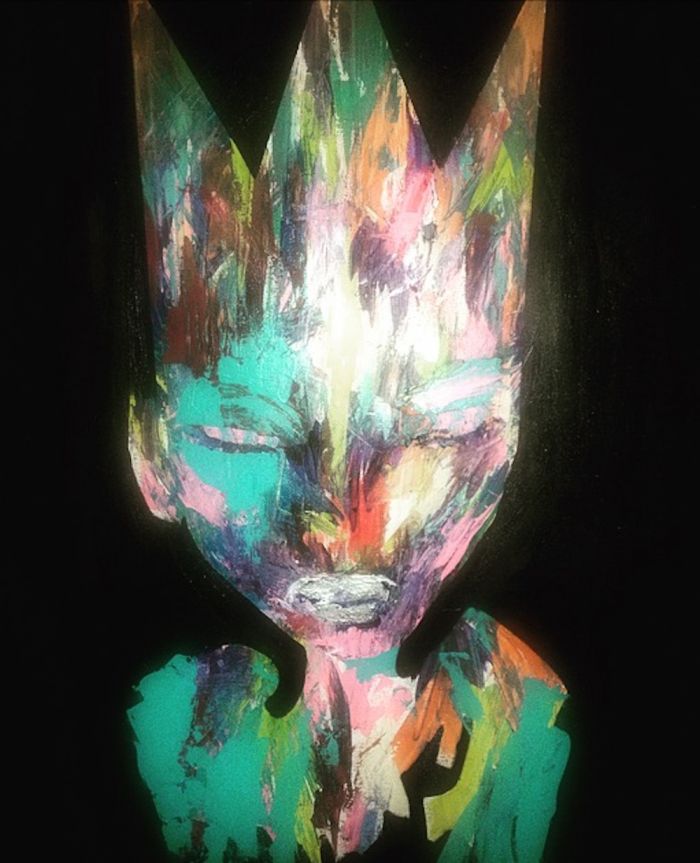 When did you begin painting?
I developed a passion for drawing and then painting in my early teens while at school, and went on to study fine art at college.
Who do you consider your major influences?
The impressionists were a huge early influence, they were the punk rock of their day. Picasso's exploration and Pollock's organized chaos also resonated with me. Additionally improvisational music forms—mainly jazz—such as the later experimental works of Miles Davis and John Coltrane have had an effect on my technique, enabling my work to reveal itself during the process rather than be pre-structured. Street art and early 80's graffiti in London and New York was also a big influence and as a child the album art I found in my father's record collection fascinated me. The Beatles, Jimmy Hendrix, Stevie Wonder, Pink Floyd sowed the seeds of me being a lifelong vinyl collector, which in turn led to travelling and that exposure to new places certainly opened my eyes creatively.
I know you've traveled and lived all over the world. Can you tell me where and how each place uniquely inspired your work?
Each city I've lived in or traveled to has had a completely different aesthetic sense and a different cultural vibe, whether it was Paris, Berlin, Southern Spain, Singapore or the Caribbean. Significantly, I think my time spent living in Japan certainly impacted the color scheme and characterisation I tend to use. Societal structure and the corporate ladder in which I was entrenched during that time and years following in London influenced the themes behind much of my work.
New York, my home for the past 5 years, feels like the apex for art and being alive. It's where my creativity flows the freest. Every step in New York inspires something artistic and vibrant. Each corner, each nook and cranny of the city offers so much. Exploring New York is like peeling layers of a neverending creative onion.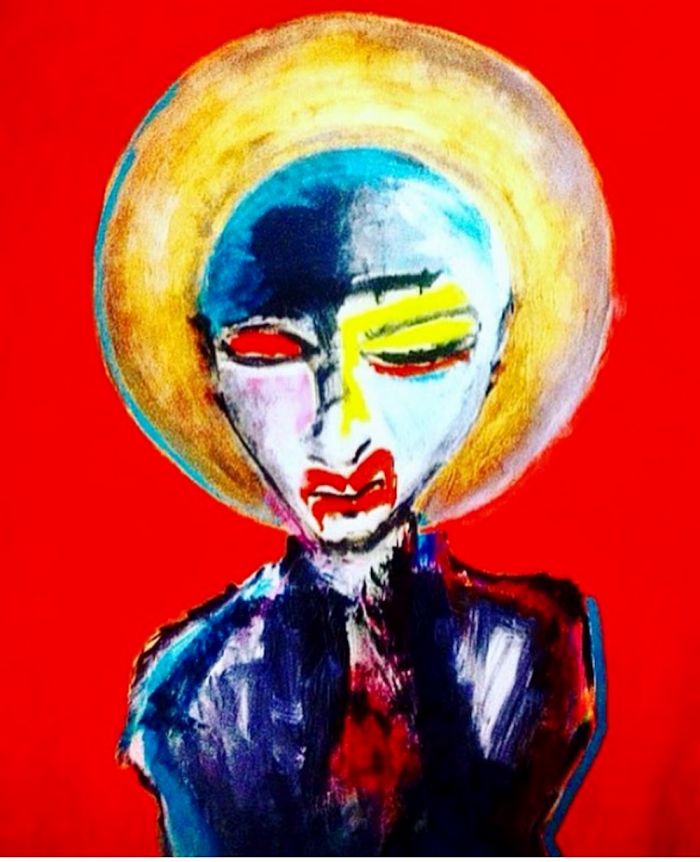 I know that your Crown series has a foundation of political and social criticism. Can you elaborate on this and the message behind this series? Are these pieces a direct reflection of your own personal opinions?
I don't approach painting biographically, although I feel a certain empathy tends to bleed through within my pieces. I rather try to infuse common feelings that I've observed over the years. I've always been an observer and explorer looking behind the masks we present to the world, the scraping away of the public persona to expose a glimpse of the private soul. The aim is to capture an emotion within a character, which may on the surface appear one dimensional, but can reveal different feelings in each viewer.
How do you think your work or the Crown Series can have an affect on what's going on politically these days?
The current political and social climate is one of struggle, but also passion. I don't paint from a political viewpoint, but rather try to exemplify the commonalities that are hidden. In this current social environment there is a lot that we can all connect over. Expressing and understanding those shared emotions, and understanding that the stereotypes we come to know as truths aren't actually truths is eye opening. My work touches upon the rat race, the dread of expectation and the long corridor of closed doors. With our constant striving for happiness without knowing what that might actually be, it's easy to get stuck in society's linear path that's mapped out for us.
You were a musician as well. Were you a musician before a visual artist? Do you think this has guided your career path towards visual art in any way?
An artist first, although music became a major part of my life throughout the late 80's onwards. As a DJ and producer during that time, the technique of sampling, mixing and layering sounds certainly transitioned into the composition, color layering and structure within my work.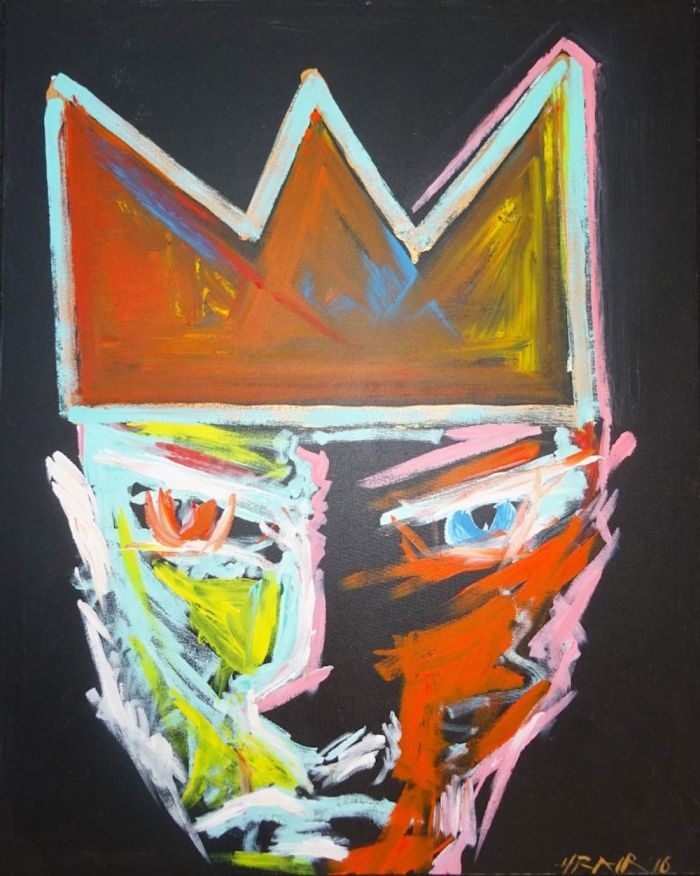 How have you observed your own work develop over the years?
With all forms of creativity, life events and social climates affect what comes out on the canvas. From a technical standpoint though, my actual painting has become more improvisational and free form while still retaining a sense of control. More recently, favouring the layering of paint using a palette knife over brushes, I allow my frame of mind to dictate the flow of the piece and definitely aim to capture a feeling or mood over technical perfection.
Any current or upcoming projects?
The 'Halo' series works in tandem with the 'Crown' series, exploring similar themes of dread, alienation and introspection, but depicted in more direct, sparse emotions within the subjects. Also a new 'Urchin' series inspired by images of Victorian slum children whose expressions portray a lifetime lived in only a few years.
Where can people see and purchase your work?
Maddox Gallery in Mayfair, London. Works can also be bought privately.