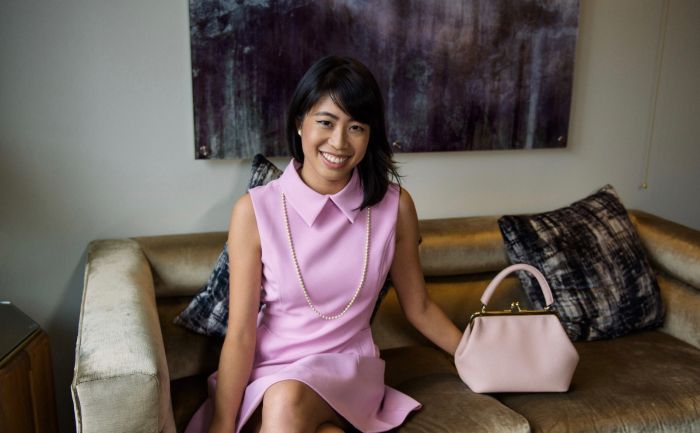 Photos Credit: Jemma Bags
When it comes to getting dressed for work, Joanna Lau, the founder of Jemma Bags knows it's a tough world out there for women on corporate settings. They need to be professional, somewhat feminine, yet never too sexy, wearing appropriate colors and sporting a bag that can fit a laptop and a million other things, yet still looks fashionable.
As a former Wall Street dweller herself, Joanna always had a hard time finding the perfect bag, which is why she decided to create her own. Thus Jemma Bags was started. A small line of gorgeous bags suited for both the corporate and the more casual environment for the woman who's always on the run, yet wants to keep her femininity and her charm.
We sat down with her and asked a few questions about her transition from a Wall Street banker to a high end bag designer.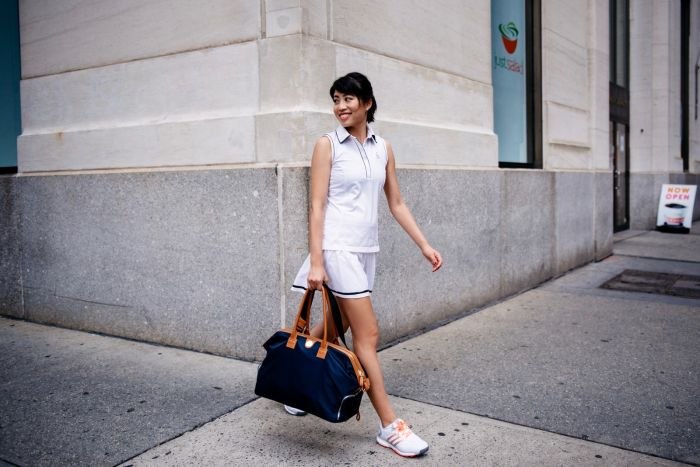 LL: Tell us about your Wall Street experience. How long were you working there before you decided it was time to switch? And what made you decide to turn to bag design as your industry of choice?
JL: Being a trader for 4 years was an invaluable experience as it taught me a lot about managing money and how to be a risk taker, which I have come to realize are very useful skillsets to have as an entrepreneur and business owner. Growing up, my mother nurtured me to be like her, a huge handbag lover/collector, so I figured if I was to ever start my own business, it had to be handbags.
LL: Do you have any background in fashion design? What were your inspirations for the first bag?
JL: I have always been passionate about fashion and that motivated me to enroll in Parsons during my high school summer for a summer fashion design course to learn the basics of fashion design. Though I did my undergraduate as a Finance and Statistics major at NYU Stern Business School, I kept up my drawing skills by designing dresses for my mother and I and getting it made at the tailors. It is the best feeling ever to wear a bag or dress designed by oneself, I still get butterflies when I get to carry a new Jemma Bags I designed!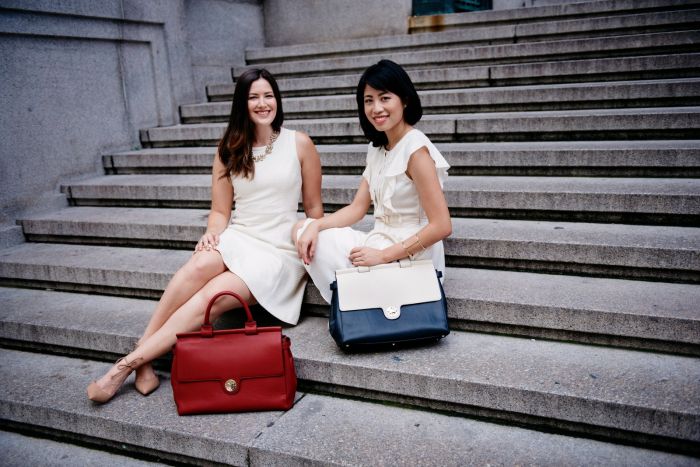 LL: Tell us about the name?
JL: Jemma is the combination of my first initial and my sister's name, Emma. I wanted to keep it personal but not have the brand called after myself!
Our first bag is now our most iconic, the Emma Work Bag, named after my younger sister who is a modern, young working woman who knows what she wants in her career and life and isn't afraid to go get it. Every functionality in our bags are designed based off extensive market research and customer feedback, we are obsessed over catering to the specific needs of the modern working woman.
The rest of our bags have a personal touch to it as well: The Maggie Wallet Crossbody is named after my Mother, The Birdie is a classic golf term from my love of golf and The JoJo is my nickname amongst friends and family.
LL: You've kept your line small - was that planned because you only wanted to put on the market bags that you felt were needed or was it more something that happened out of the natural growth of a small company in a highly competitive market?
JL: I have kept my line small on purpose — I wanted to make sure every bag we launched into the market has a reason to exists, ie. something the market needed. At Jemma Bags, its more important our product is a need rather than a want, so its less about a full fashion collection but rather what the customer wants — be it a Work Bag, Gym Bag, Wallet that fits the iPhone 7Plus!
LL: Where do you manufacture your bags and what made you decide on the manufacturer? (feel free to add as many details as you want about the provenience of the leather, the workers or anything else that might be relevant.
JL: Jemma Bags are designed in New York, materials from Italy and manufactured in China. We work very closely with our suppliers and manufactures to ensure we source the best quality leather and achieve the highest workmanship standards on all our bags. We've combined the best of both worlds for the customer who in turn receives a high quality, luxury bag with modern functionality at an affordable price.