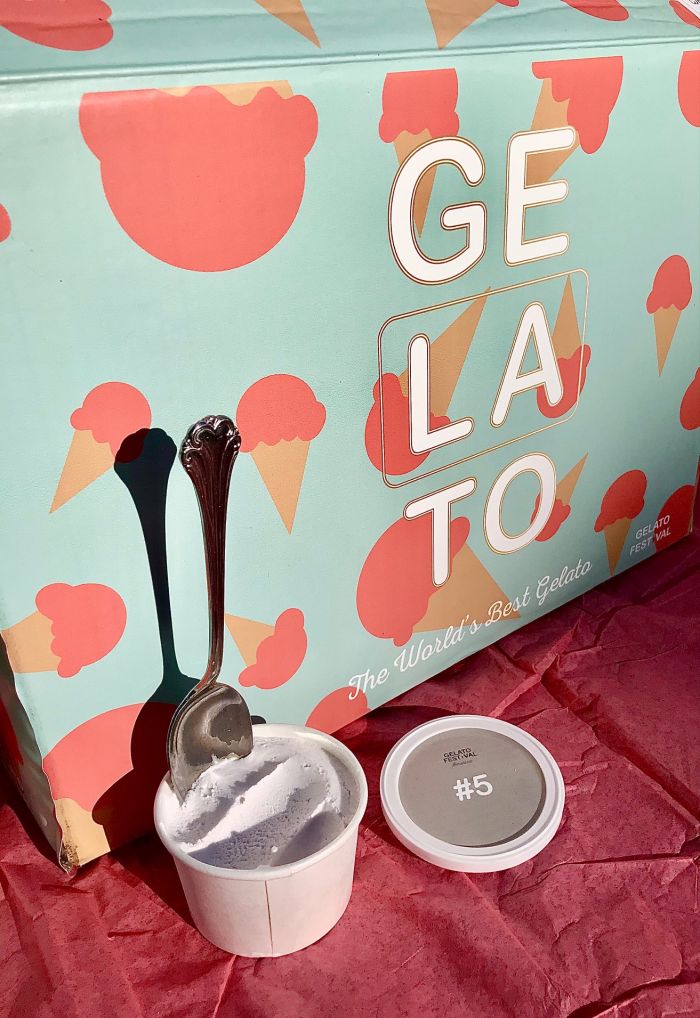 Jill Weinlein
This year's Gelato Festival is held in a new, intimate format with a digital component for a Covid-19 safe, socially distanced competition. The contest gives talented chefs opportunities to showcase their creative skills in making unique and flavorful artisan gelato. This year's Honorary Judge is Giada de Laurentiis will help the public select the winners making some of the worlds greatest gelato. Winners will move on to compete in the World Finale which is set to take place in September 2021 in Italy.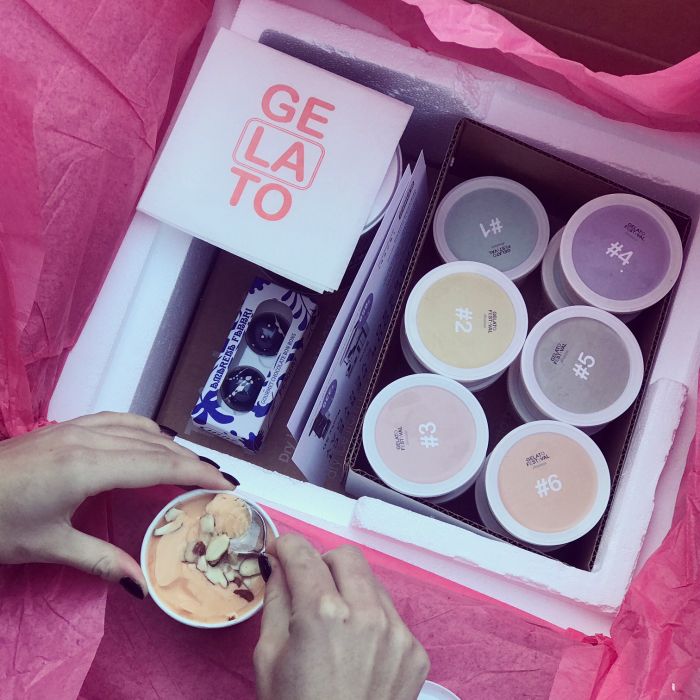 Jill Weinlein
Individuals and families have the opportunity to purchase a sampling box and be the judge of the world's best gelato. Each gelato box is filled with 12 different artisan gelato flavors and are available for purchase for $69 until December 9th. Boxes will be shipped to your door shortly thereafter.
Each box includes four QR codes that allows gelato fans to have a gelato taste testing party at home and vote for their favorite flavor, and ultimately take part in picking the winner of this year's tournament, to be announced in January.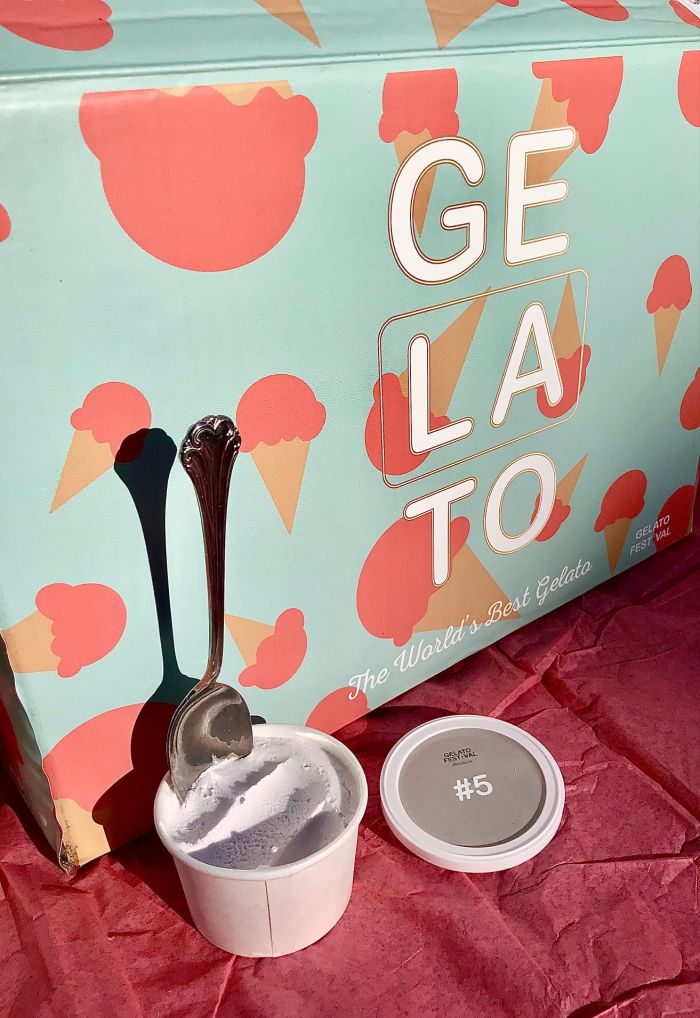 Jill Weinlein
The 12 unique flavors in the Gelato Festival box I received included:
Figs Pecan and Chocolate created by Carlo Piccinini of Gelato Italiano
Almond gelato with lemon zest by Fabio Vota. Fun Fact: Fabio is the chef for Guess & Marciano Family Private Kitchen. He also was the chef for the Italian soccer team in 2006.
Oat Pistachio gelato with orange blossom and rose water by Joseph Maatouk of Paradise Ice Cream
Hazelnut and Honey Truffle Stracciatella made by Luca Moriconi. Fun Fact: Luca is the Executive Chef of Culina Restaurant at the Four Seasons Hotel in Beverly Hills
Lavender Honey by Peter Macias of La Peer Hotel in West Hollywood
Banana Pudding gelato by Thereasa Black of Amore Congelato. Fun Fact: Thereasa is single 'mompreneur' and Navel Officer.
Vegan blood orange and almonds by Vincenzo Grasso of Likery
Drunken Oat Vanilla Chai by Vinn Brooks of Coffee Manufactory
Gianduia gelato and Amarena cherry by Michael Miranda of Gelato D'Oro
Cardamom and chocolate pear gelato by Samantha Santiago Torres of Saint Clair Inn. Fun Fact: Samantha is a talented pastry chef
Blueberry basil by Mike Guerrero. Fun Fact: Mike was the American Champion in 2019
Texas pecan salted caramel by Diego Comparin of Paciugo Gelato Cafe. Fun Fact: Diego was the Silver Award Americano Championship 2019.
Gelato Festival is open for purchases of gelato at 8906 Melrose Ave., Los Angeles.