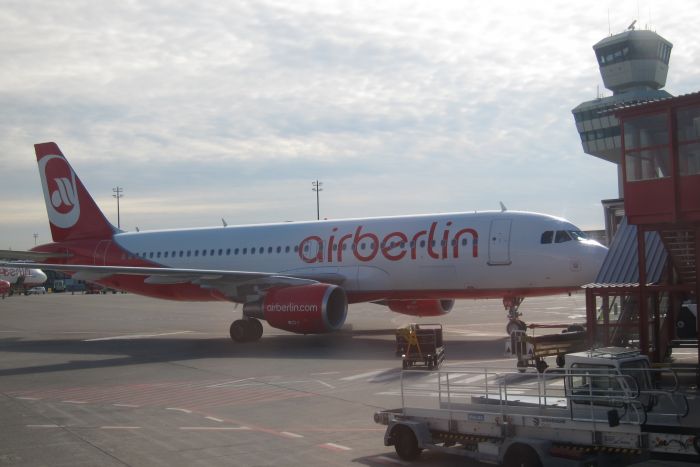 Cynthia Dial
I travel, and travel a lot. So when I have an exceptionally pleasant airline experience, I like to share it.
May I introduce you to Air Berlin?
Though it's Germany's second largest airline (after Lufthansa), Europe's sixth largest airline and flies to 163 destinations in 39 countries, its presence has been a lower profile one on the North American travel scene. But no more.
Starting May 2012, Air Berlin begins three times per week non-stop service between Los Angeles and Berlin (becoming the first airline to do so). This complements the current Los Angeles-Dusseldorf route. And for the East Coast, there's also news on the Air Berlin horizon – an increase of non-stop flights between the German capital and New York from four days weekly to daily. It additionally serves Ft. Myers, Miami and San Francisco in the U.S. market.
Now a few in-flight details of my business-class journey:
~ Food – Created under the flag of the well-known Sansibar restaurant, the island of Sylt's very famous eatery where hopeful diners pre-book weeks in advance, the meals and wine (also in great demand throughout Germany) are simply a fine-dining experience. Selections from my tray: Fillet of cod in coconut sauce with chili-flavored basmati rice and chocolate-mango cream cake for dessert accompanied by Sansibar Prosecco Spumante Brut.
~ Flight attendants – Smartly dressed in black attire with red accents, their professional look reflected their onboard performance. Above-and-beyond service was the norm – particularly from 20-year flight attendant Norbert Sutschet.
~ Amenity kit – Housed in a black zippered bag (now in my always-travel-with stack) were standard amenities, including a tailored-made sleep mask. In the no-surprise column, the amenity kit has received awards ("Best Business Class Unisex Kit," "Best Economy Class Amenity Kit" and "Best Children's Amenity Bag").
My last made-in-Germany snack in the business lounge before boarding the plane homeward bound: warm freshly baked pretzel. Need I say more?
It is little wonder Air Berlin received over 10 awards for service and quality in 2010 alone.