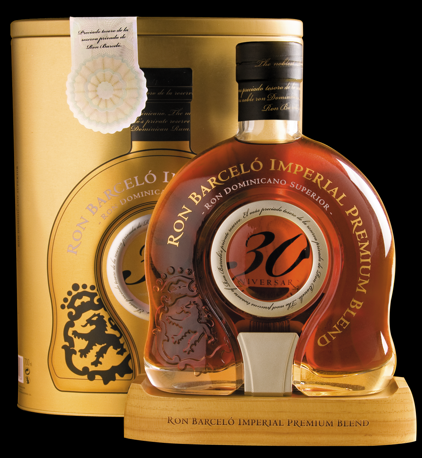 Ron Barcelo
Your dad doesn't want another box of chocolates, a tie he will never use or yet another sleeve of golf balls. It's time to think outside the box of chocolates this Father's Day and show him some love.
If he is a rum enthusiast, Ron Barceló has released its limited-edition Ron Barceló Premium Imperial Blend 30 Aniversario just in for him. Be sure to get one of the limited-edition premium aged Dominican rum as soon as you can. (Only 600 bottles are being allocated in the U.S.). The beautiful hand numbered wooden display and embossed collectable case makes it the perfect gift for Father's Day. We love the rich flavor and deep amber coloring, which are the result of a 30-year aging process of reserves in select cuts of white oak. Tasting notes include mocha, melted toffee, spiced nuts, crème brulee, tobacco, and pepper.
Does he prefer tequila over rum? Check out the new Hornitos Lime Shot that combines salt with the natural flavor of lime and 100 percent Blue Agave tequila. We prefer ours in the form of a shot straight up but you can substitute in place of any tequila to give your drink a little extra flavor like the Seize Your Margarita. Just combine these ingredients for a fun flavorful cocktail:
2 parts Hornitos Lime Shot
3⁄4 part Lime Juice (for extra lime flavor)
3⁄4 part John DeKuyper & SonsTM O3 Premium Orange Liqueur
Muddle in 2 pieces of Watermelon, Jalapeno and Cilantro
We all know that Dad deserves a shot of luxury so speaking of tequila, we also love the ultra premium tequila, Patrón, particularly in the form of a smooth, slightly oaky flavored spirit known as Patrón Reposado. This complex tequila is aged for more than two months and makes for a great addition to any margarita (or simply sipping). We love the spicy Handy Man cocktail recipe:
Ancho salt (kosher salt and ancho chile)
1 oz Patrón Reposado
Pilsner
1 can of chipotle peppers with sauce
Lime for garnish
Rim glass with salt. Fill glass with ice. Pour tequila into glass, top with beer, and add chipotle sauce to taste. Garnish with lime.
What guy doesn't like a nice bottle of red or white wine? Wines by Lolita is a collection of Italian wines available in some fun creative bottles. We prefer theRavishing Red Italian Primitivo, a deep rich ruby red wine that has notes offruits and hints of liqueur cherries and plums.The Witty White Italian Falanghina is perfect for a sunny summer day made from 100 percentItalian Falanghina grapes from Campania. The light straw yellow color has an exotic and citrus fruit taste with delightful pear aromas.
Hornitos
Patron
Wines by Lolita