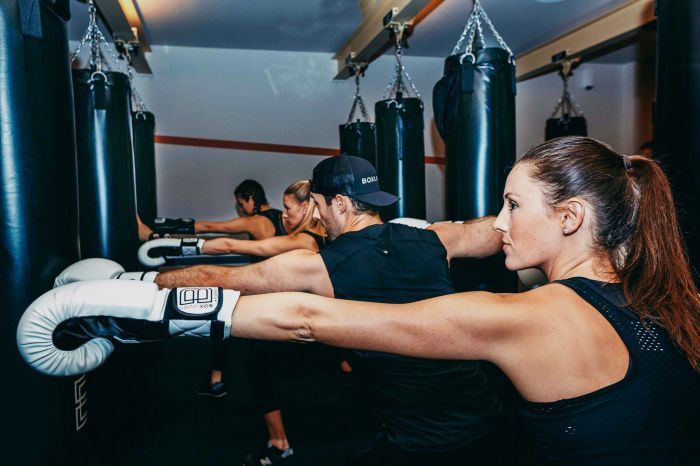 Photos Credit: Box Union
Charlotte McKinney is young, hot and looks absolutely stunning in the new Baywatch movie. While as a model and actress, her body needs to always be in tip top shape, for Baywatch, she had to take it one step further to look and feel flawless.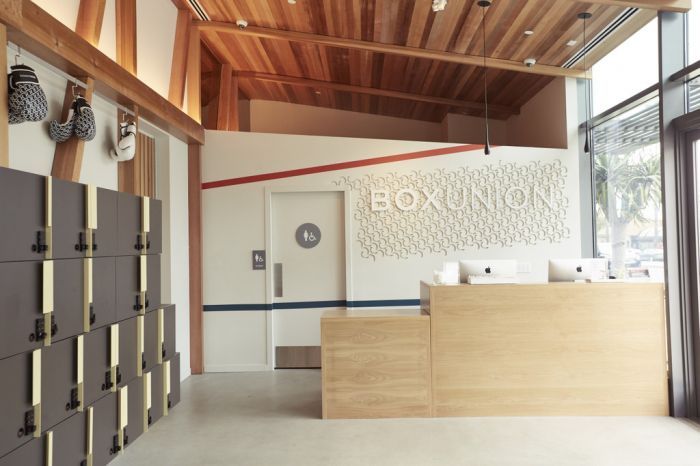 So she turned to Marxel Leobezat BoxUnion in Santa Monica to turn her body into the a Baywatch sensation. Marxel has trained well-known celebrities including James Franco, Ireland Baldwin, Zac Efron and Nina Dobrev and has gotten them all in the best shape of their lives so he definitely welcomed the challenge of training Charlotte.
They workout of choice was BoxUnion, a brand new boxing studio in Santa Monica, walking distance from the ocean, that combines mindfulness, heavy bag drills and shadow boxing to get you in the best shape possible. The purpose of this type of workout is to not only build a fitter body, but also a stronger mind.
And that's exactly what happens there. While the reception desk is airy and bright, the workout studio is a little dark and barren. Nothing but the giant heavy bags and the passion of the people working out there. Between shadow boxing, heavy bag drills and a series of fat-burning cardio, core work and plyometrics, the BoxUnion classes are designed to get your body to Baywatch standard in no time.
Every class starts with setting an intention and keeping that intention throughout the class, especially during the times when the workout seems tough or you might feel like giving up. That way, by the end of class, when taking off the gloves, you will feel exactly like the badass you are deep down.