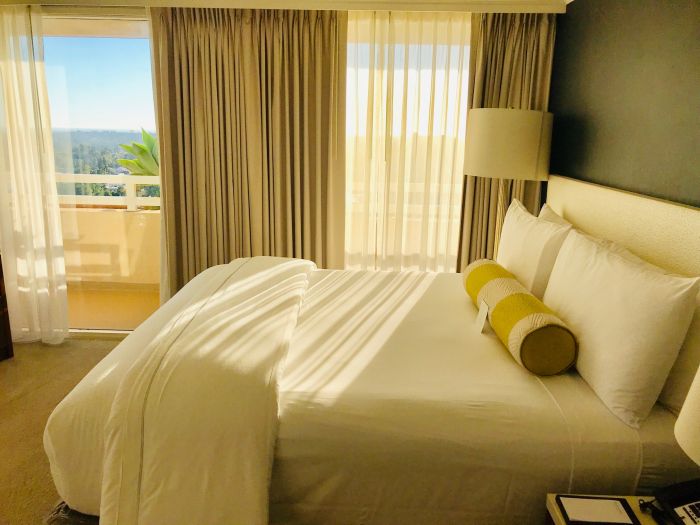 Jill Weinlein
Guests staying at the InterContinental Los Angeles Century City always receive the red carpet VIP treatment, however now through February 25, 2019, the resort is offering an "Over-the-top Oscars Package" to give guests the ultimate celebrity experience.
Since the luxury hotel is located next to Twentieth Century Fox Film, one of the largest film studios in Hollywood, it's one of the preferred hotels for motion picture and television stars. You never know who you might see in the lobby, by the pool or dining at the onsite elegant Asian-fusion with a California twist bistro, Mari.
Upon arrival, sip a 24k gold cocktail at the swanky Copper Lounge. The bartenders will share the names of some of Hollywood's biggest stars who have filmed television and movies around the iconic hotel. Scenes from New Girl, Bones, Modern Family, Gone Girl, and Lethal Weapon 2 have been filmed here.
During awards season, the lobby and event rooms have stars, stylists, paparazzi and journalists parading in and out of the awards gifting and swag bag events.
This landmark hotel features 363 spacious guestrooms, including 178 luxury Executive Suites with private balconies or terraces. Every room offers dazzling views of Hollywood, Beverly Hills, Downtown Los Angeles and the Pacific Ocean.
Besides a welcome cocktail and room worthy of an Oscar nominee, the package includes transportation to the nearby Westfield Century City shopping and entertainment destination for a personal styling session with a $1,000 shopping card at Bloomingdales.
Back in the privacy of your comfortable suite, sip a flute of champagne while the Glam Squad arrives to give you a blowout, makeover or mani-ped before dinner. Your customized session will end with a red carpet-worthy look, before your upcoming evening out on the town.
Once you are ready, ride in a VIP chauffer Tesla to any of the finest Century City locales within a 1.5-mile radius. The concierge at the hotel will recommend an unforgettable dining experience. Whether it's renowned chef Tom Colicchio's sleek and elegant Craft restaurant or Eataly's Terra rooftop restaurant inspired by earth, gin and fire, your memorable night will end back at the InterContinental. Slide your glass door open, sit out on your terrace and stargaze, before a good night's sleep.
This special VIP package is $1,500 per night. You must make your reservation at least 7 days in advance with a two-night minimum. "Glam" treatments are subject to availability.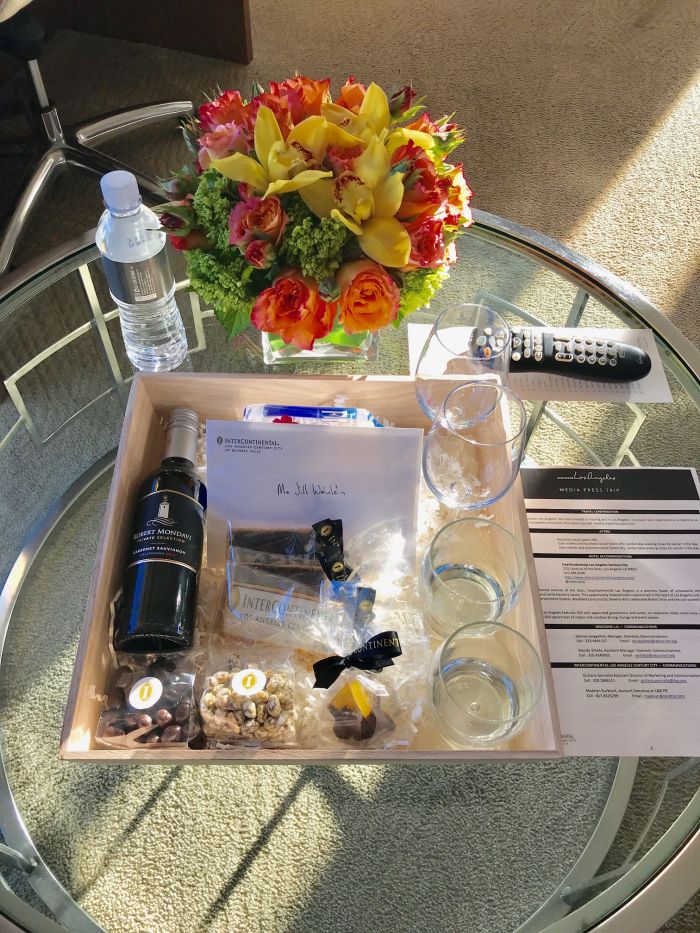 Jill Weinlein
The InterContinental Los Angeles Century City pampers guests upon arrival until check out.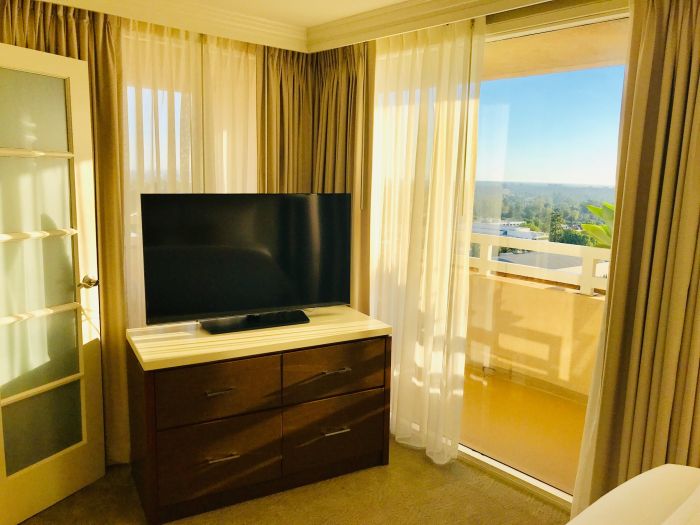 Jill Weinlein
Each room and suite at the InterContinental Los Angeles Century City offers star light views on the terrace or balcony.