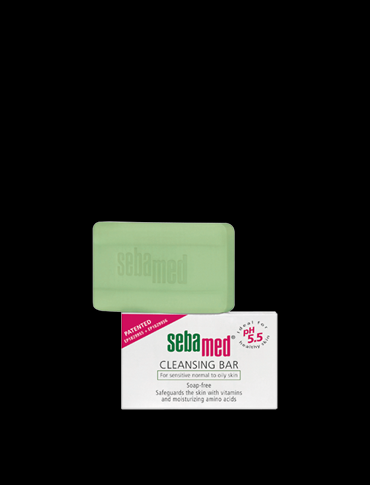 Sebamed
Now that the winter is over, it's time to get your skin into the best shape possible. Here are our picks for some of the hottest beauty products available:
Start off by cleansing your face with Sebamed's cleansing mild bar soap. This hypoallergenic cleanser is loaded with vitamins, lecithin and amino acids, is super gentle and mega moisturizing leaving your skin looking healthier and feeling smoother. What makes this deep cleansing soap so unique is that it adjusts the skin's pH to 5.5, the natural pH level of the skin's acid mantle. Continue the Sebamed regimen with the liquid face and body wash, which we love in the shower. This body wash mildly removes dirt and toxins from the skin while also restoring it to its healthy pH level.
If you are looking for that "just out of the shower" fresh scent then don't miss Bath & Body Works new Fresh Picked body care, which includes everything from hand gel sanitizers and shower gel to body lotion and body cream. We love the First Bloom scent, which smells of fresh flowers. The line was inspired by ingredients you would find at your local farm stand, including vine fruit, freshly cut flowers and garden grown herbs. Other scents include garden bouquet, pear, strawberry, market peach and lemon mint leaf.
For nighttime anti-aging, we recommend Dr. Few's R•nol 20 Serum, which works to reduce fine lines and deep wrinkles. After just a few uses, our skin was left softer and smoother with reduced wrinkles. Just put five drops on your hand and pat all over your face and neck each night. This powerful serum works to rejuvenate skin by enhancing cell turnover.
Another great product for anti-aging is basq skin care's two-step Fresh Face Box Set that starts off with an exfoliator to fight damage while helping to renew the skin. The whipped micro exfoliating cleanser not only clarifies and tones but helps to reduce fine lines. This cleanser contains Oak Root extract and the soothing Ylang Ylang to bring balance and tone. To cool things off, be sure to follow up this routine with basq's antioxidant rich Cucumber Tea Eye Gel to eliminate puffiness.
Finish off your skincare routine with Lily Herbceuticals CC Energizing Cream. This Chinese Jade Day Wear Cream Energizing Cream contains fermented Japanese Black tea, Anti-Sagging active - Chinese Jade Extract, Zinc Gluconate, Acetyl Glucosamine, Lecithin and Vitamin E. The result? Flawless skin that is balanced, brightened, toned and even. What more could your skin ask for?
Bath & Body Works
Dr. Few
Basq
Lily Herbceuticals