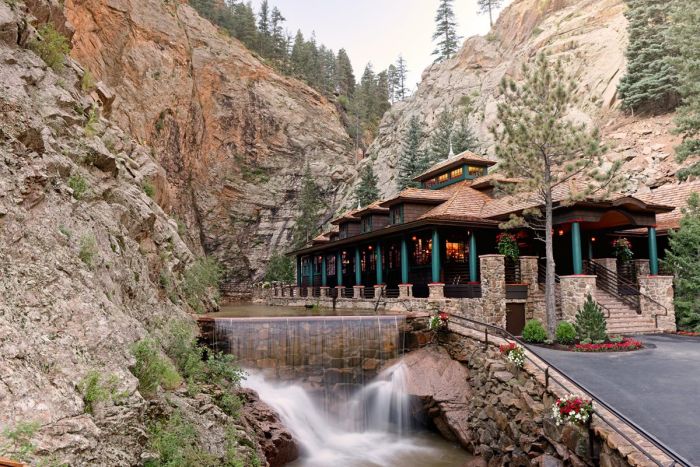 The Broadmoor Seven Falls Park
Colorado Springs, Colorado, is home to a breathtaking attraction that summons visitors from all over the world. Known as "the grandest mile of scenery," the road through the tree-lined foothills leading up to Seven Falls Park is just a preview of what is to come.
Once at the site of this incredibly beautiful force of nature, guests have several options. First, park near The Broadmoor and take the shuttle to the boxed-in canyon where the spectacular 181 foot seven waterfalls cascade over their granite walls into a clear pool of mountain water. Once on-site you have three options to get to the top of the falls. Hikers can choose either a long, one hour hike or the shorter thirty minute option. Not a hiker, not a problem. Just climb the 224 stairs that take onlookers alongside the falls for incredible views all the way to the top. There is also an elevator that takes observers part way up the canyon for views from a wooden deck for those of us, like myself, that are not as athletically inclined.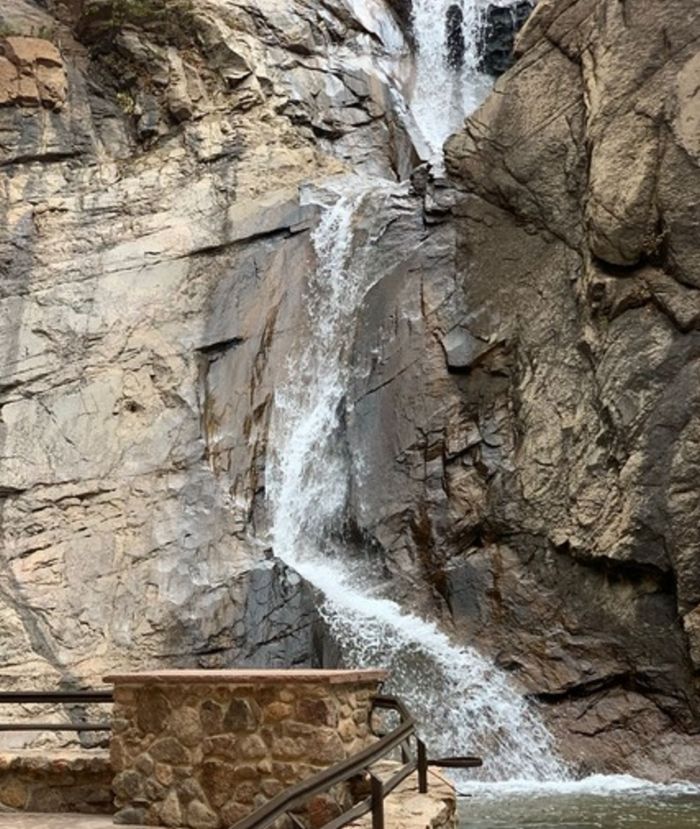 Larraine Stacey
The Seven Falls Gift Shop offers snacks and souvenirs. But the real gem of a visit to Seven Falls is taking time to dine at Restaurant 1858.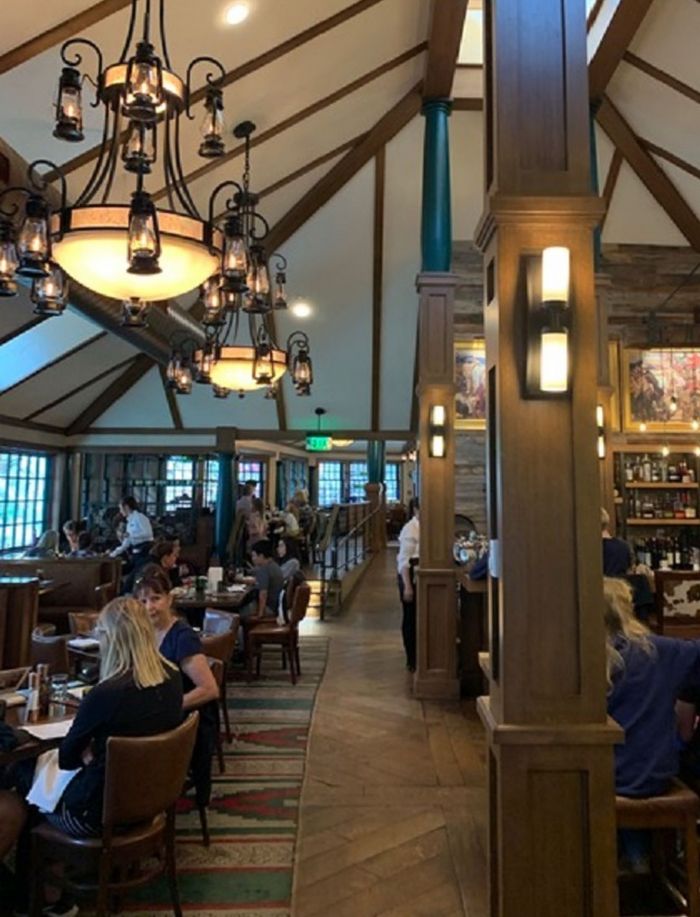 Larraine Stacey
Restaurant 1858 is opened seasonally, closed Jan. 2 thru Feb. 27, for lunch and dinner. Restaurant 1858 is themed on the Colorado Gold Rush and includes art from The Broadmoor's Western Art collection, as well as historic photographs and mining decor. Dine indoors to stay warm, or on the large outdoor covered deck, overlooking the Seven Falls, in pretty weather.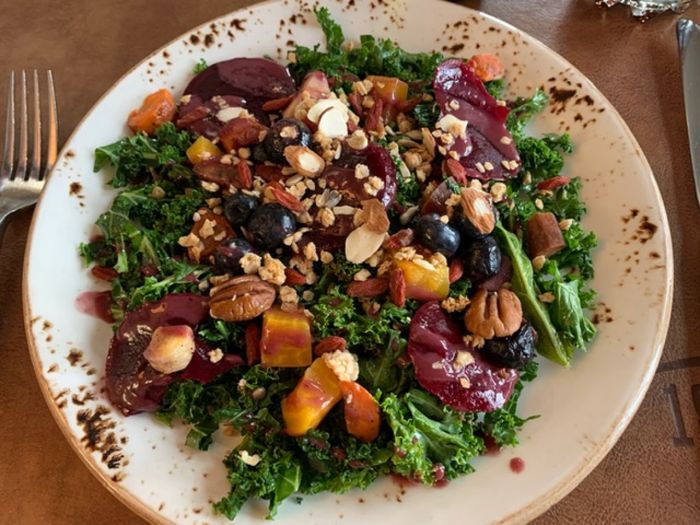 Larraine Stacey
Restaurant 1858 serves delicious, uniquely Colorado cuisine.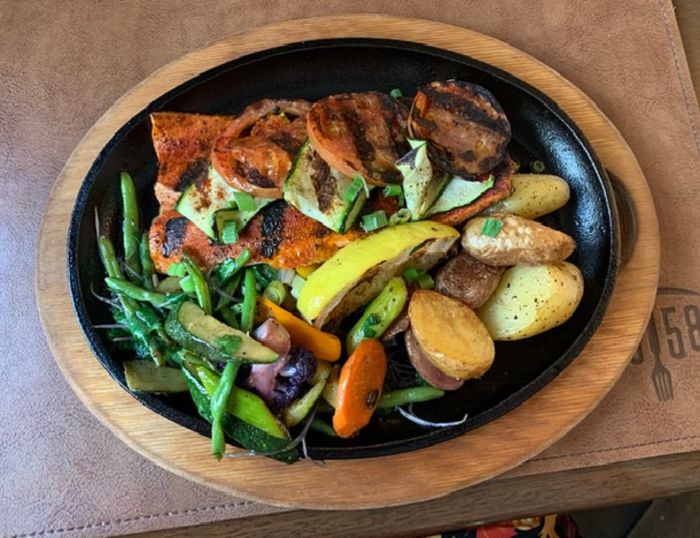 Larraine Stacey
Tickets to Seven Falls Park must be purchased to dine at Restaurant 1858. Be sure to call ahead the day you visit because inclement weather can close the park. Restaurant reservations can be arranged at (844) 843-1858.