Jill Weinlein
A memorable Hawaiian ecotourism experience is exploring West Oahu's movie and television sets at Kualoa Ranch. Designated a US Department of the Interior's National Register of Historic Places since the 1970's, Kualoa Ranch Private Nature Reserve is owned and managed by the eighth-generation descendants of Dr. Gerritt P. Judd.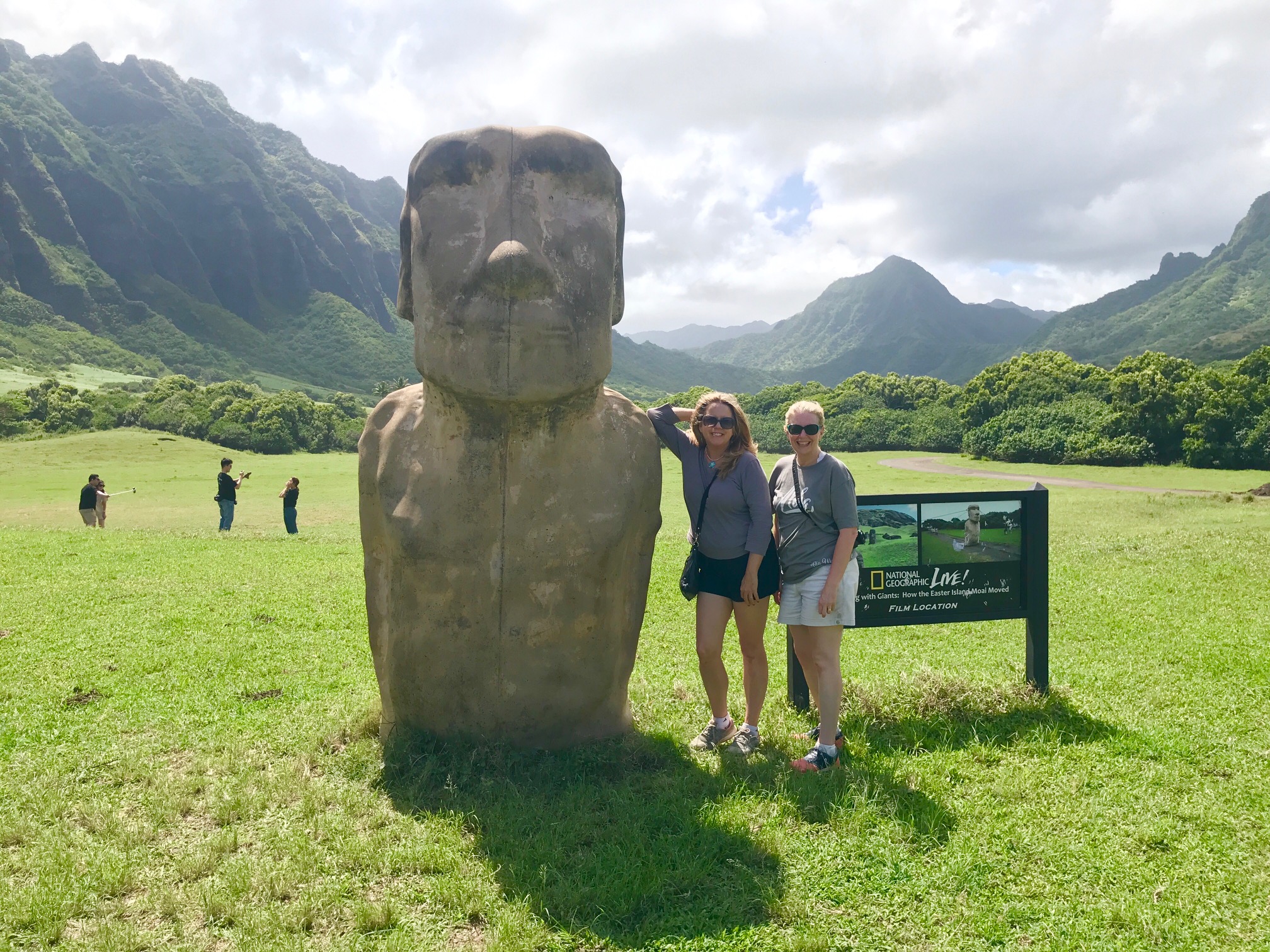 Jill Weinlein
Located about 24 miles from Honolulu, the ranch consists of three valleys: Ka'a'awa Valley, Kualoa Valley, and Hakipu'u Valley. Besides raising cattle and fresh saltwater shrimp on the property from the beach to the top of the mountains, Kualoa Ranch enriches people's lives by preserving Kualoa's sacred lands and celebrating its history.
Established in 1850, some of Kualoa's 4000 acres are open to locals, tourists and movie studios with a goal to protect and enhance the natural beauty, while developing sustainable recreational, agricultural and aquacultural enterprises that are compatible with the environment.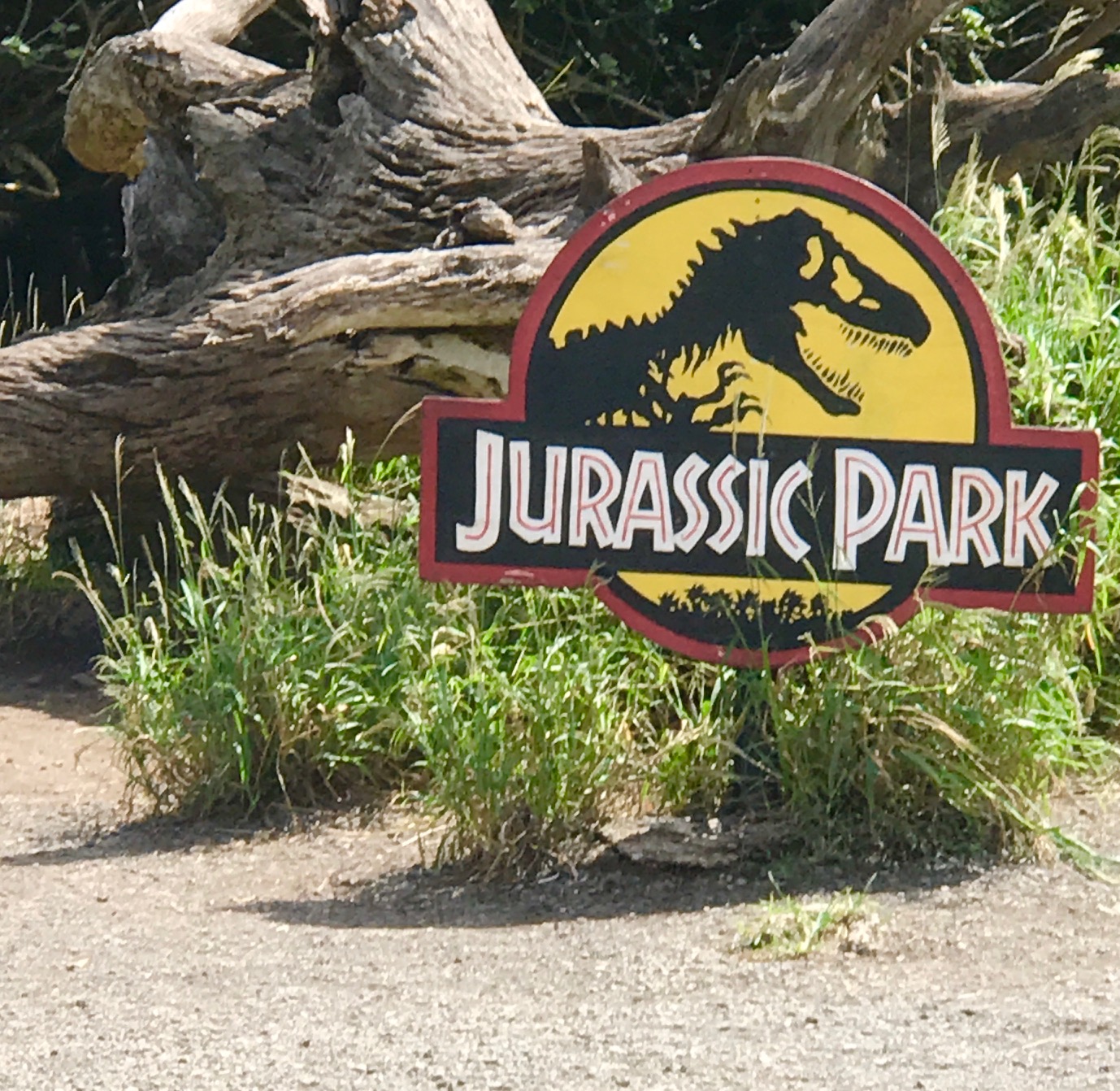 Jill Weinlein
More than 80 movies and television shows have been filmed at Kualoa Ranch over the years. Visitors can explore recognizable movie and television sites while riding horseback, or driving an ATV or Ultra Terrain Vehicle on a guide-led tour. The one-hour experience traverses over a saddle trail locating remnants located along the journey for photo opportunities on the Ranch's beautiful 1,000-acre Ka'a'awa "Jurassic" Valley.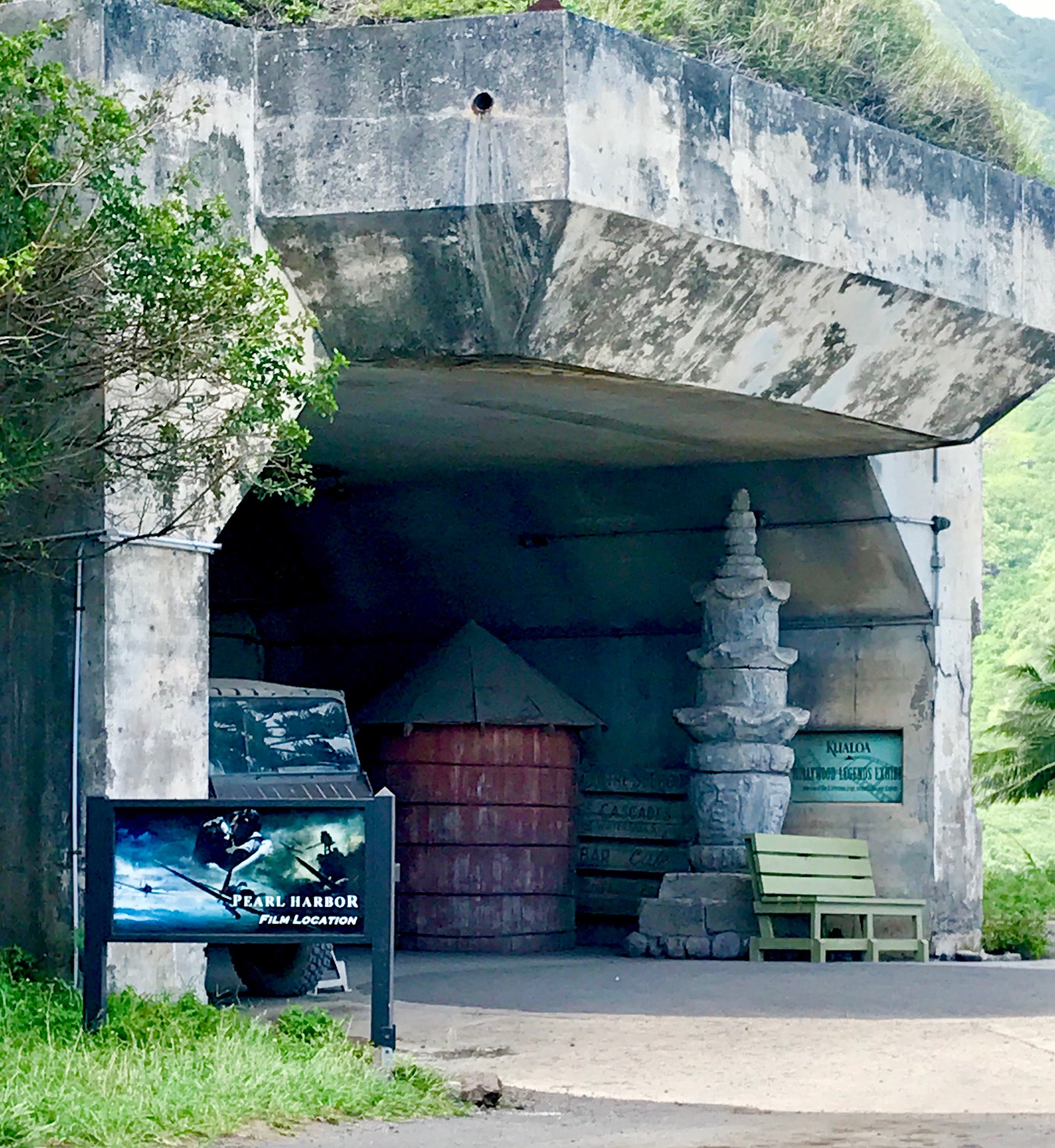 Jill Weinlein
Some of Hollywood's "Hawaii Backlot," props include the infamous Jurassic Park fallen tree, Godzilla's footprints, and the famous "penguin" road site from 50 First Dates. See the house structure and replica of Mighty Joe Young, along with numerous Hawaii Five-0 and LOST areas, including Hurley's golf course. There is also a WWII army bunker built entirely into the side of the mountain range and Pearl Harbor movie exhibit.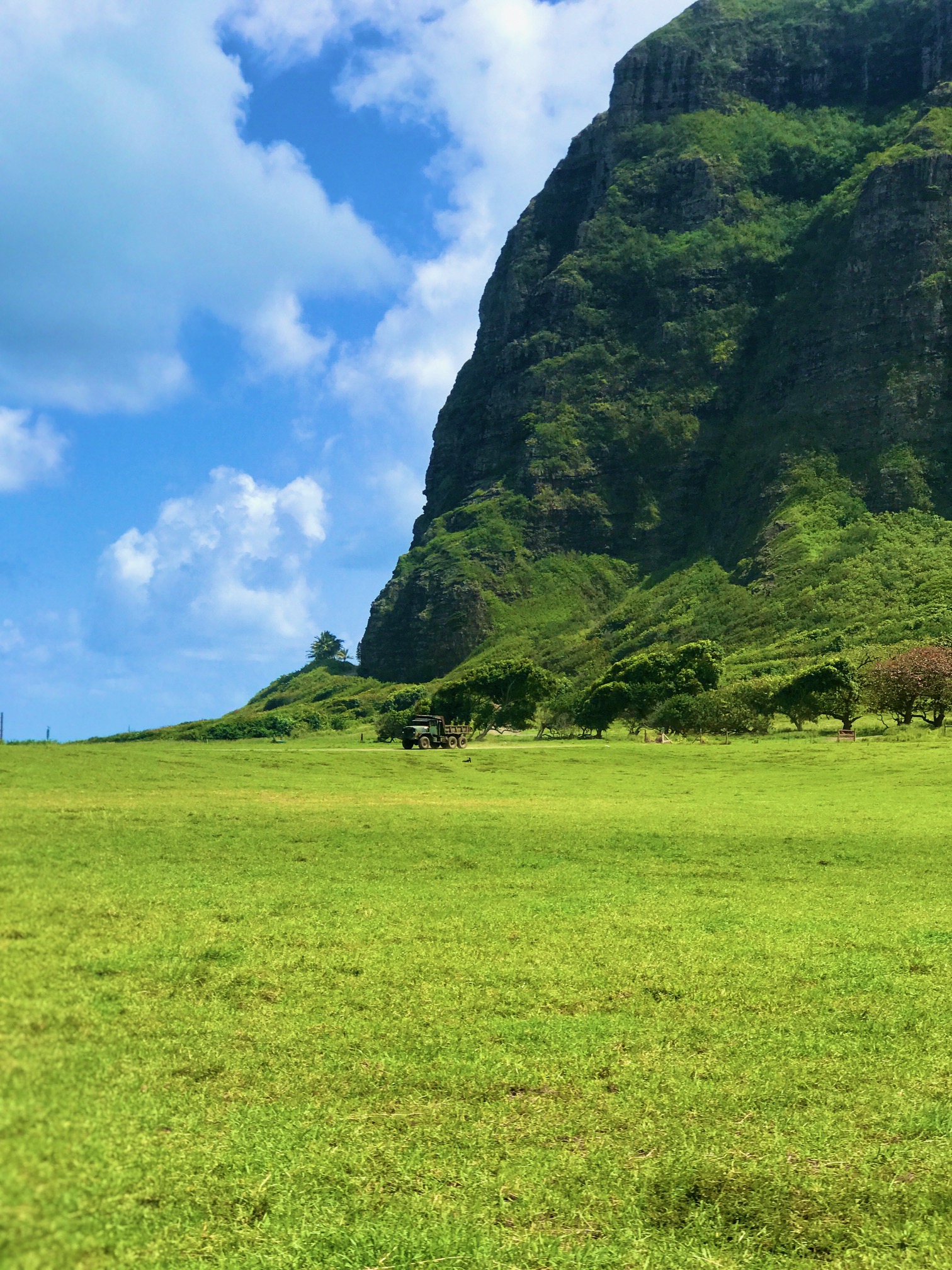 Jill Weinlein
All tours and commercial activities enable Kualoa to keep the lands undeveloped so that future generations will be able to enjoy them as well. They truly care about and strive to educate all visitors to the third largest Hawaiian Island. Kualoa promotes conservation and restoration of the native ecosystems on the property, its fishponds, forests and coastal areas.