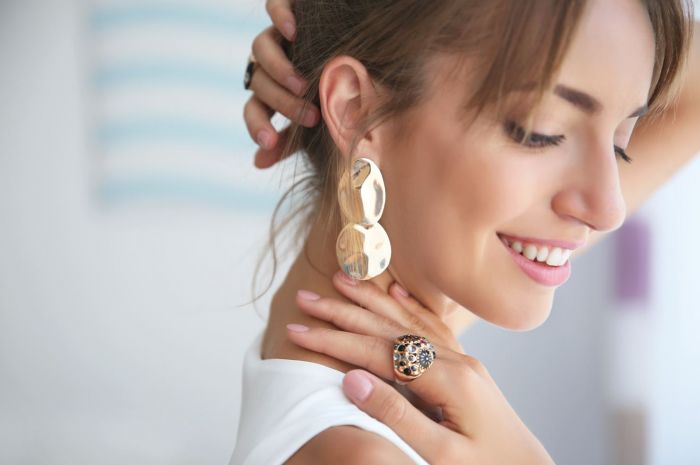 Images Shutterstock
No matter how 'snazzy and flash' or 'minimalist and inaudible' the fashion tale becomes, jewelry is going to be eternally relevant, we all know that, don't we? Be it stately rings, opulent pendants, or some fetching earrings, they are what make the term forever seem applicable in reality.
While speaking of the materiality of a bunch of jewelry, it is important to mention how delicate, care-seeker, and cost-sucking they could be to maintain and sustain for a long time. Many people even try to avoid purchasing dignified and expensive jewelry just to refrain from the custody of the jewels.
Well! Time to cease stressing over fostering your newly bought jewelry and ensure them a long, gorgeous, and most importantly, shining, life by paying heed to the following mentioned pointers.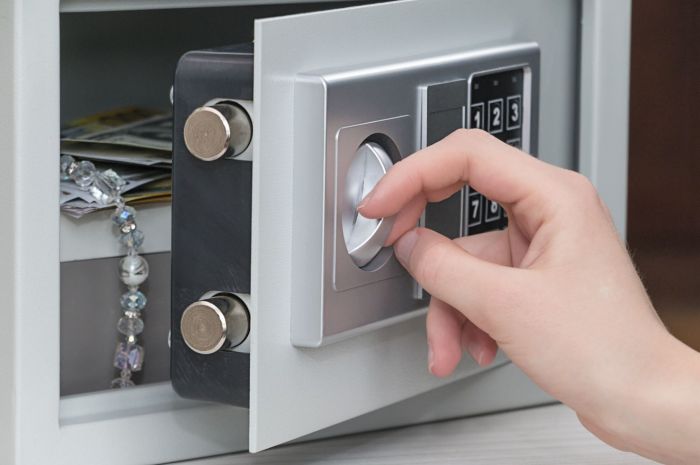 Ensure, Insure, Ensure, Insure!
A luxury lifestyle doesn't come with buying every expensive thing you fancy. It involves smarter use of money too. Okay, so, first things first, one of the smartest decisions in these smart times is insuring whatever you hold dear, and this includes EVERYTHING. So, your precious jewelry is no exception.
And the good news is, there are a few ways to insure your pieces of jewelry. Insurance can provide you with the most crucial thing you deserve – peace of mind. As beautiful as the world is, it really is not the safest place for your golds and diamonds. Therefore, insuring it is without a doubt the best step, other than buying the jewelry.
Jewelry insurance will not only cover expenses in case of theft and/or accidents, but will also cover major or minor wear and tear, repairs and damages, etc.
Learn Cleaning Techniques
Cleaning your intricate jewels may seem a grave hassle; it should be done regularly to ensure long-lasting life to make sure it actually reflects its true value. It is necessary every time you wear a jewel, make sure you give it a soft cleaning before storing it. An ultrasonic cleaner may seem cost-effective and easy to use and clean, but it should be used with precaution. For example, soft gemstones such as opal and pearls could have rather a negative reaction to ultrasonic cleaner. Every gem should be cleaned with a distinct cleaning procedure.
Basic colored gemstones could be cleansed with mild or dim warm water, typical yet soft dish soap, and a clean brush. Make sure the brush is not brutal. Antibacterial cleaners are great for this purpose and are not very expensive.
Know when NOT to wear
Yes, pieces of jewelry are divinely pretty and a sign of luxury. Yes, you want to wear them everywhere and every passing second. Yes, you deserve to wear them since you spent a fortune on them. But just because you deserve to, does not mean your jewels need to suffer through incredible devastation such as sunlight and dusty atmosphere in general.
Take out them while washing dishes, wearing make-up, getting dressed, or before sleeping. These are mere precautions everyone should take. All the men wearing jewelry, make sure to remove them before exerting in the gym.
Also, avoiding wearing pieces of jewelry while taking a shower or bathing, don't forget swimming, is more than precautions. It does not matter if it is your engagement ring or something you gifted yourself on Valentine's Day as a promise to love yourself, DO NOT OVERDO THE PROMISE of wearing it always.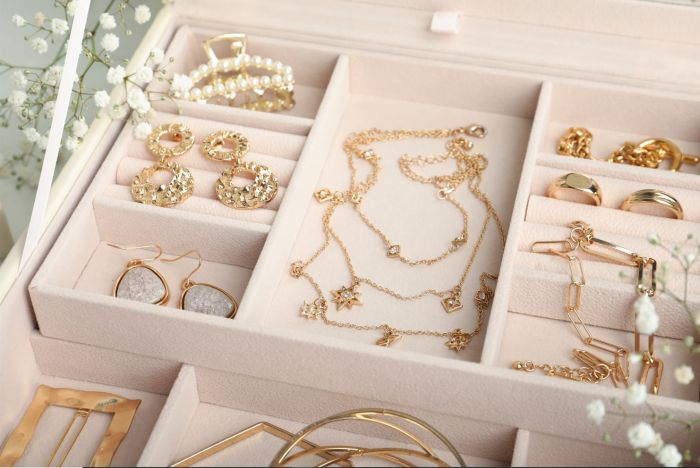 Keep it last and separate
As basic and meaningless as it may seem, proper storage of the jewelry is quite crucial to ensure out-and-out maintenance. Do not just throw in all the distinct jewelry with different gems and plaster together. This will wrinkle its strength and even allow the breaking of the jewelry.
Always allow different boxes for different sets of jewelry. Keep it in proper order, destination, and the most stable place. After a long day, make sure to remove the earring, necklaces, and rings prior and then move on to clothes. Subsequently, make sure you get dressed up, wear makeup, do your hair, and then move on to the jewelry.
Learn the importance of Anti-Tarnish Paper
Jewels being damaged due to tarnishing are one of the most common issues faced by many jewel owners. Body oils, makeup, perfumes, deodorant, lotions, cream, powder, and even just layers of damaging air are only a few examples of kinds of stuff that can cause tarnishing to jewelry. Tarnish can completely disorient the look of the gem, from light to dark shades of black. So, fighting oxidation is truly important to ensure your luxurious jewelry shines as bright as you like.
There are homemade and DIY ways to deal with this threatening issue but the best of all ways is using anti-tarnish paper and strips. These strips can perpetuate the pollutants mow down the pollutants and hence prevent them from dooming. You can attach one strip of anti-tarnish paper to the box in which you store your jewelry.
Final Words
How about that? These were actively important steps to work through to give your bijoux a long, comfortable and efficient life span.
If you are one of the many who could not live without fancy, luxurious jewelry and are tensed about how to take care of it, well there you go. Follow the pointers and dump the strain. These are not only simple and basic but also very much 'enough' to say the least.