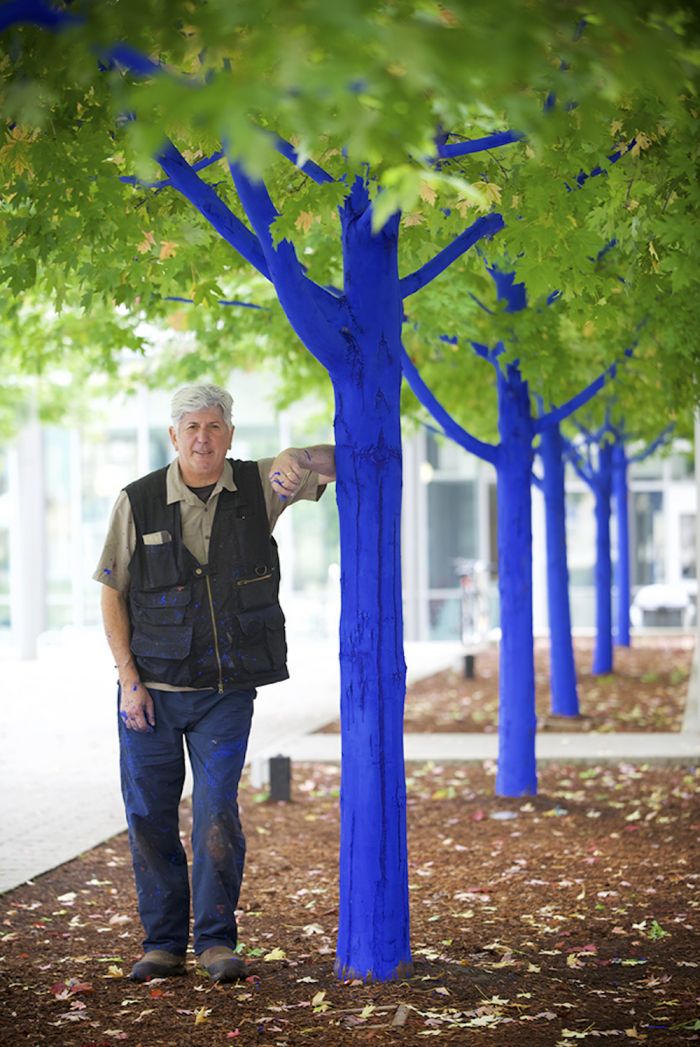 Photo Credit: Lindsay Horonha
Egyptian-born artist Konstantin Dimopoulos didn't have a conventional upbringing. His multicultural, multilingual formative years jumpstarted the important sociological aspect to his work. And as a polyvalent sculptor, installation artist and even, painter, Dimopoulos' artistic mission is deep rooted in nature, society and frankly, how to make the interaction between the two better for us all. With his current and longest running installation series, The Blue Trees , Dimopoulos is taking his incredible artistic talent and raising social consciousness by way of environmental awareness. With pieces like The Barbed Wire Buddha and The Purple Rain, he is vitally drawing attention to homelessness, materiality and the effects of both in our contemporary time.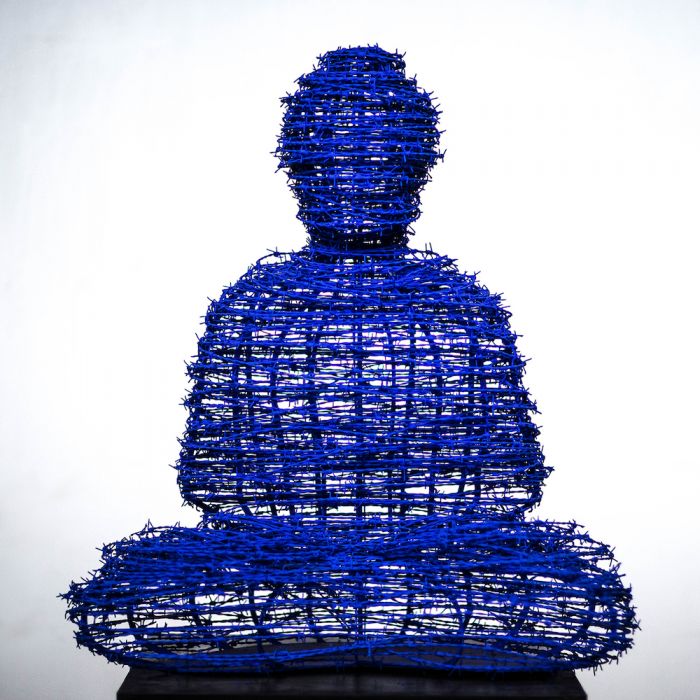 Photo Credit: Konstantin Dimopoulos
How did you first become interested in art?
Art has really been an integral part of my DNA and my genetic make up for as long as I remember. How that comes about I am not sure, but I have always loved the act of creating. Both my parents were master tailors, which in itself is creative, so I think it stems from there.
You were born in Egypt, but moved to New Zealand at an early age. How has living all over the world influenced your art?
This has been the single biggest influence on my life. When I moved with my parents and grandparents from a multicultural, multilingual society in Ismailia, Egypt to Wellington, New Zealand, my life changed. All our lives changed. New Zealand in the early 1960s was ill-prepared for the influx of migrants it had from Europe. There was no "English As A Second Language" taught in schools, no roadmaps provided to new immigrants about life in the Antipodes.
Only my mother spoke very little English. Back in Egypt, she and my father were fluent in Greek, Arabic, French and Italian. My father worked with my grandfather making men's suits. But when Egypt was nationalized and the non-Arab population left, there was no requirement for bespoke tailoring. It was increasingly unsafe for my family, so my father brought us to New Zealand where his sister lived.
The culture shock is what still propels my creative thinking today. My father, once a gregarious man, never mastered English. He could not get any work in New Zealand as a tailor, so he worked on the assembly line of a car manufacturing plant. I watched him become withdrawn and taciturn. So I am very attuned to the effects of forced migration on people and how difficult it is.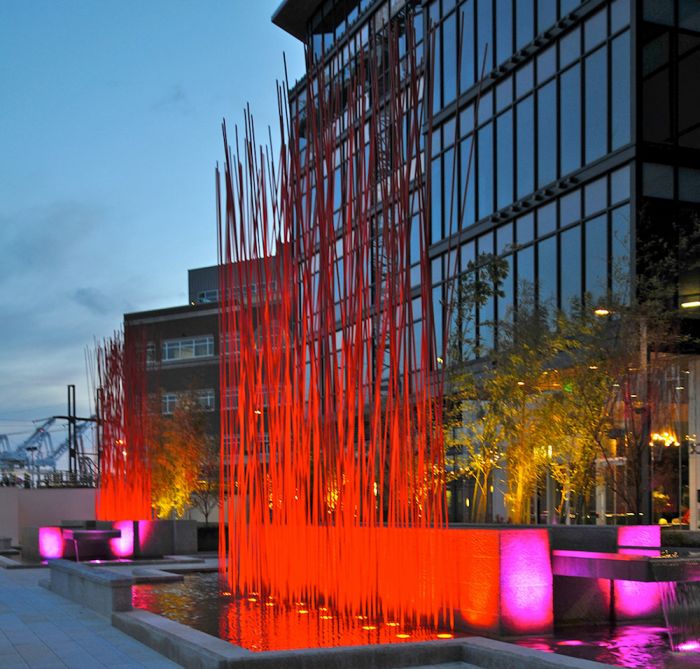 Photo Credit: Konstantin Dimopoulos
Your work tends to send a message about social and environmental concerns. Can you tell us more about your artistic viewpoint and what you hope people learn from it?
I am not a scientist. I am an artist, so I use my creativity to raise awareness of social and environmental concerns. People do learn from what I create, as the messages are simple—look after trees, look after your planet, care for other people, do not judge others. People who are homeless are there after a long journey. Their stories are confronting. There are mental health issues. It is intensely sad. There is no need for homelessness and other places are successfully addressing this social issue. I believe every person deserves a life of dignity.
Who/what influences your art?
Social and environmental issues. Sometimes it might be an image I see or a story I hear. My personal influencers are Mark Rothko and Joseph Beuys. My own personal journeys, from Egypt to New Zealand; New Zealand to Australia and last year, from Australia to the USA are also influential.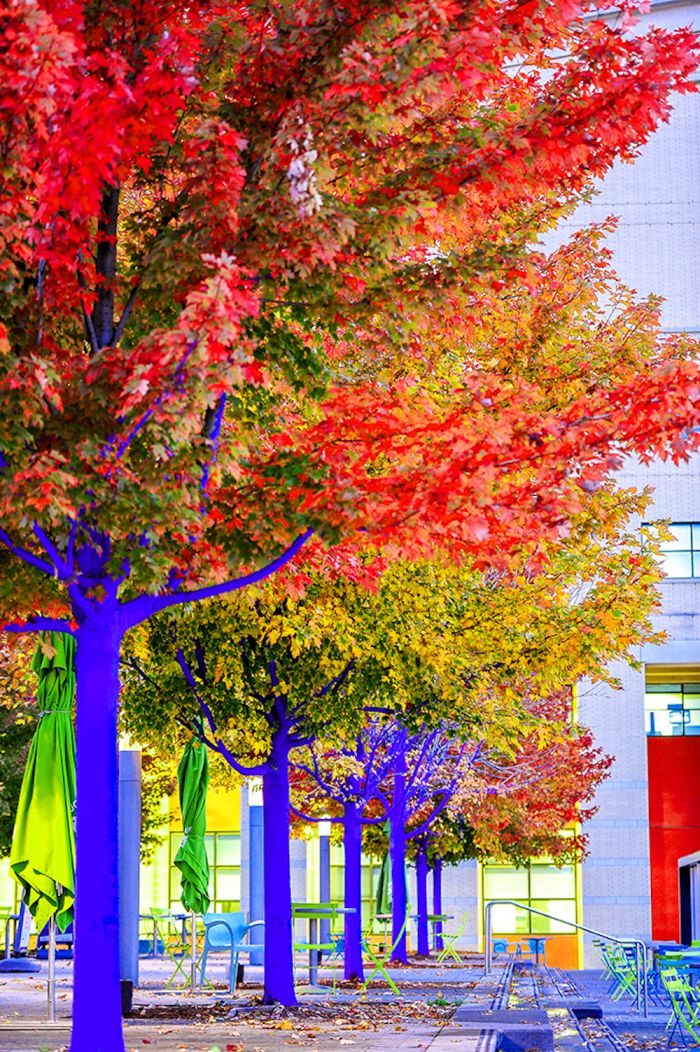 Photo Credit: Konstantin Dimopoulos
Can you tell us a bit more about your environmental art installation, The Blue Trees? How did it come about? Where did you start and where do you see yourself going with these?
The Blue Trees is a social art installation drawing attention to global deforestation and the importance of trees to the planet. Using a biologically-safe, water-based colorant I transform living trees into a surreal environment, elevating them from landscaping backdrop to principal actors on a stage.
As artists we change our environment continually through our particular practice. Whether painting on canvas, creating sculptures or a digital artwork we take reality and alter it. You, the viewer, then sees this altered world through our eyes. The Blue Trees takes an urban landscape with which you are familiar and changes it for a brief period of time so that it becomes something unfamiliar, even uncomfortable.
We are creatures who like certainty and we become disconcerted when our environment changes. Yet we have altered and destroyed much of the global environment. With this destruction we have caused the extinction of countless species. The primordial forests of the world are disappearing at an alarming rate. It is easy to restore the trees we have colored blue back to their natural state. However, without some serious efforts the old species will disappear.
The Blue Trees is an ongoing environmental art installation, so I continue to create it around the USA and the world. My wife, Adele, has worked with teachers to create a cross-curricula education resource for schools about The Blue Trees as it's the new generations who are charged with finding solutions to global issues. We want to make this available to all schools and the only way to do this is to provide it free of charge, otherwise schools in underserved areas would miss out. For this reason we are currently looking for ways of funding it.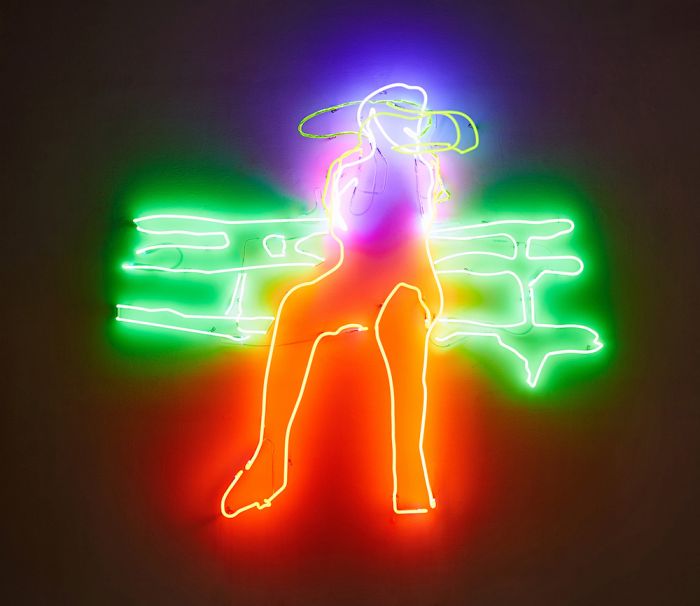 Photo Credit: Konstantin Dimopoulos
How has your background in sociology influenced your work?
I call myself a humanist; I have a strong empathy towards people and their environment. I originally trained to work with the elderly and I still enjoy the company of older people as they have such a richness of character and a lifetime of experience.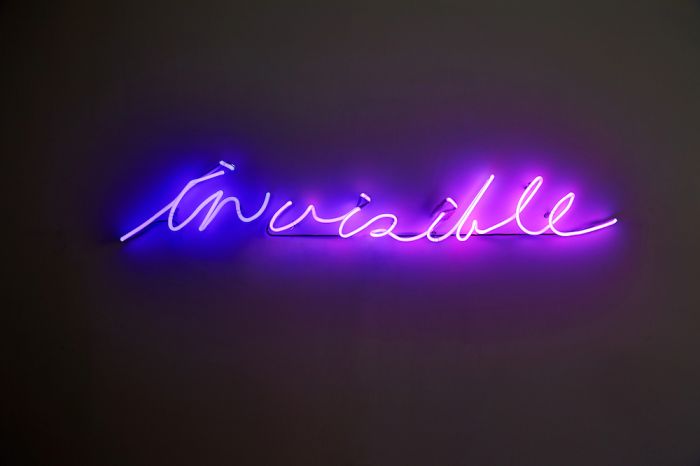 Photo Credit: Konstantin Dimopoulos
Tell us more about your whole art practice and a few of your pieces.
I have a large sculpture practice that runs in parallel to my social art. I create sculptures for both public spaces and for private collectors. To date, these works have focused on the line, using shafts of pure colour to define space and movement. These works, such as Grassland, are physical representations of pointillism where a mass of individual, flexible rods create shapes that move in the wind. A defined form becomes abstract in the wind. At the same time I am also exploring the line in other materials, such as my sculpture, Blue Tree, where I use steel to define a deconstructed tree form in a soaring asymmetrical form.
In Mind At The End Of Its Tether , I draw with neon to represent words and images I encountered when creating my social art installation, The Purple Rain about people who have experienced homelessness. Invisible and Anonymous are words that were spoken often by these people, where they feel disenfranchised, sidelined, invisible and anonymous. The figurative works show people now devoid of individuality and dreams, their futures blunted by mental illness and an inability to navigate even the simplest of life's daily challenges.
The Barbed Wire Buddha raises key formalist art questions of materiality and technique. Says Curator, Dr Juliette Peers, RMIT University, Melbourne, Australia : "Barbed wire—a generally everyday and functional material—is repurposed for creative purposes, offering an expanded vision of what an artwork can be and be formed from. This artwork has a considerable sculptural and aesthetic presence on its own terms and in its own space. The intrinsic aura of this maquette highlights less familiar aspects of Dimopoulos' practice beyond his even sometimes faintly notorious profile of agent provocateur. The realised prototype resonates with a gentle, slightly surreal poetry. Despite the harsh associations brought to mind by barbed wire, the sculpture conveys a surprising lightness and ethereality, due to the porous, transparent nature of the twisted wire and the equally minimal armature upon which the wire is strung.
Dimopoulos notes there is also a resonance between the barbed wire and the many representations of the crown of thorns in traditional Christian iconography in various media, offering too the link between this harsh, uncomfortable surface and a sense of religiosity and spirituality. Moreover, the wire has been shaped to provide not only the broadly recognisable silhouette of a traditional seated Buddha, but it also offers a credible amount of three dimensional detail and contour within that profile. Part of the elusive shimmering quality of the maquette arises from the intensely blue surface treatment of the wire, which gives it a visionary otherworldly quality through its uncanny hue, whilst its chalky surface offers an indefinition and a depth to the fixed hard surface materiality of the wire.
As a concept, the very notion of a Barbed Wire Buddha is volatile and controversial. For believers, to place the Buddha—a focus of contemplation and faith—alongside barbed wire, a material substance that is specifically intended to injure, to defend, to keep out, may be offensive. For non-believers a barbed wire Buddha could be a humorous contradiction in terms, a visual culture one-liner, an ultimate and universal symbol of non-violence constructed from an immediately recognizable material of war, equally transcultural in its symbolic reach in the 21st century as is the Buddha. Thus a Barbed Wire Buddha can generate an ideal universe that is rich, plural, multi-layered, complex yet immediately accessible and empowering to the general community."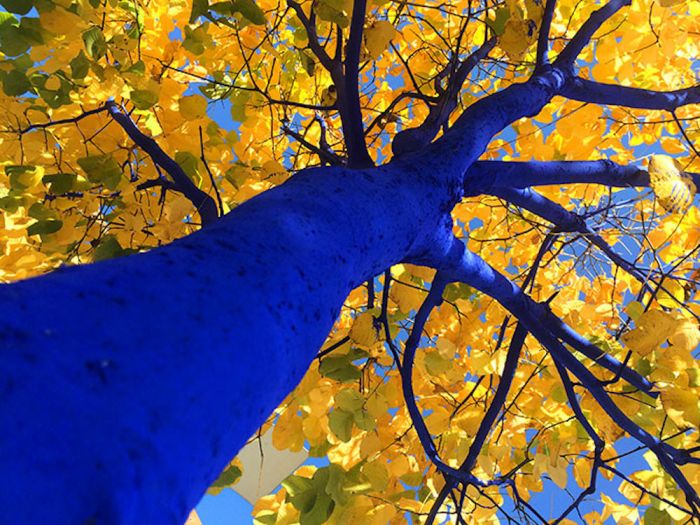 Photo Credit: Konstantin Dimopoulos
Are you working on any projects at the moment?
Yes. I have just finished creating a temporary artwork, Wish You Were Here for an exhibition in Pointe Claire, Canada. The idea of memory and home is what this installation reflects. Our home is not so much defined by walls but what we carry inside. The house, the chair, the mirror, and the table are now only the frames that remain. Residing within are forgotten memories.
Nature and time devours them. The house seems to know its abandonment as though it held the spirit of the owner and so when they left their house, the physical presence began to slowly disintegrate into the earth. The house and place slowly decays, with only the framework and a few objects remaining. These too will disappear into the reality of our new place, so that the earth through nature reclaims these relics and from them something new appears.
I am creating sculptures for cities in the USA, including Houston and Jacksonville. I recently finished creating a body of paintings and prints about The Blue Trees which sold out and I have now started a new series of paintings, prints and neon works. I am also creating public art installations using flowers, both natural and handmade, to define form and narrative.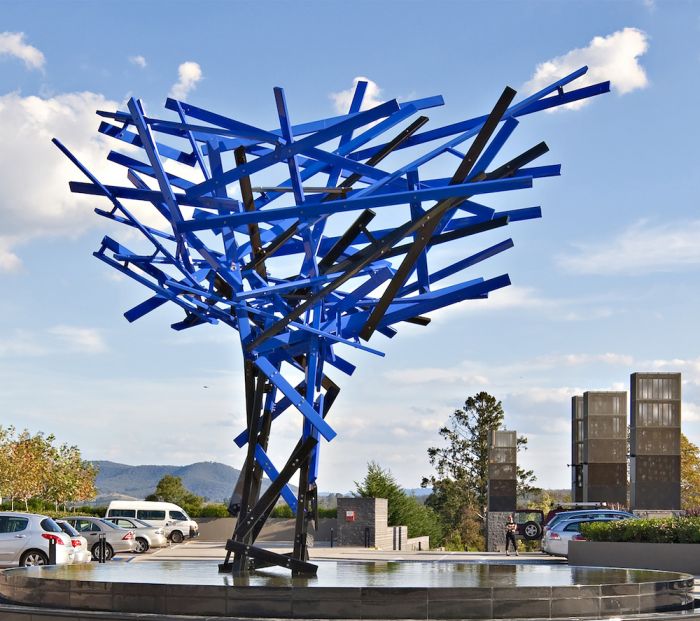 Photo Credit: Konstantin Dimopoulos
Where can people see your work?
I have public sculptures in Cerritos, LA; Cedar Rapids, Seattle; Denver, Palm Springs, San Diego and in Edmonton, Canada. I also have public sculptures around Australia and New Zealand and works in private collections around the world. My latest installation of The Blue Trees is in Denver, which I created in April/May 2017 and they can also be seen in Chattanooga where I created them in late 2016.