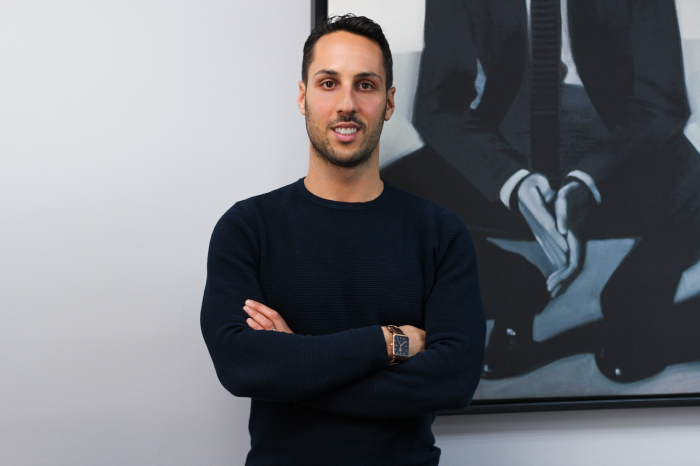 Washington Square Watches
The Founder of Washington Square Watches on launching the company, his favorite styles, and what items are on his holiday list this year
New York City is an inspiring place, and entrepreneur Marc Smouha used that inspiration to create Washington Square Watches - a direct to consumer line of premium watches, at the no-so-premium price tag of under $200. Read on to find out how Marc started this exciting company, glean insight into the challenges of starting a business and hear why he doesn't think smartwatches are replacing the tried and true watch styles that don't have high tech screens.
What is Washington Square Watches?
Washington Square Watches is a collection of watches inspired by the energy and designs of New York City. Our brand was built on the vision of NYC's Washington Square Park- with its unique spirit fed by its rich history and diverse visitors. The park ignites passion in all of us, each with our own story to share, our own motivations, and our individual dreams. We created this brand to motivate and inspire others to break the mold and invest in their own success.
How did you launch this company?
Growing up in a family who has been in the watch business my whole life inspired me to set out to create a line of my own watches. The line started as a direct to consumer brand, however, now we are considering selling to a few big retailers who have approached us. What we bring to the table is a young, cool look and a sort of small business feel, but with over 30 years of experience behind the product which makes it reliable and still of the highest possible quality.
What is your daily inspiration for the line?
Washington Square Watches is inspired by the city- literally. I love to people watch on the streets to see what everyone's wearing. It's a great way to spot trends in real-time, see what is working, what's not, and to think about the way our watches will interact in our customer's daily lives in a tangible way.
What are your favorite style(s)?
My personal favorites are the square cases. The square shape is a little bit unexpected, but it's still a classic, stylish option.
What makes timepieces the perfect accessory?
Watches are a great way to represent your personal style, and say something about you - without being over the top.
How has the energy of NYC influenced WSW?
I am always struck by just how confident New Yorkers are. People are running in every direction: the gym, to work, happy hour, out with friends, etc., but they always have an air of confidence and a stride with purpose. They say that New Yorkers ''work hard and play hard,'' and it's really so true. I see our watches as being a piece of that- our customers wear a watch to enhance their confidence and their feeling that they are successful, but they don't need to be wearing the same thing everyone else is wearing or go the traditional route with their choices.
What is the ultimate challenge when designing a completely new collection of watches?
With so many options and brands out there, it's definitely a challenge to get in front of the customers. Once a customer tries our collection, they'll see our forward-thinking designs and feel the quality, and they're hooked!
Why are WSW such great gifts for both men and women on any Holiday list?
Buying a Washington Square Watch for a loved one is a win-win. The affordable price tag means that you're not busting your budget, but your loved one gets to receive a watch that looks and feels extremely luxe and expensive. The company has been in business for over 30 years, so it's backed by the experience in producing quality watches while still being young and stylish. It's really the best of everything.
All of the watches are well priced and under $500, will the line continue to grow in that same price range?
Absolutely, we are committed to continuing to provide stylishly, high quality watches at reasonable price points.
For more on Washington Square Watches, visit washingtonsquarewatches.com. Follow along on Instagram at @WashingtonSquareWatches. #ItsYourTime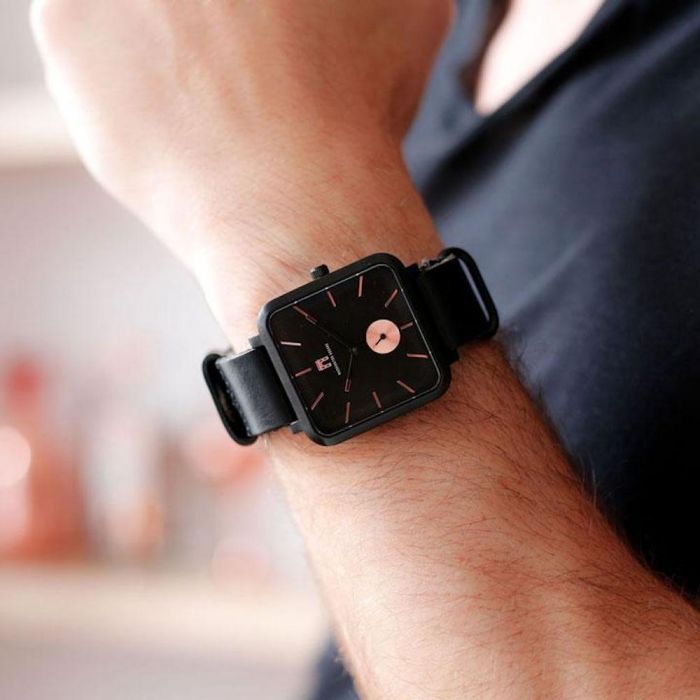 Washington Square Watches