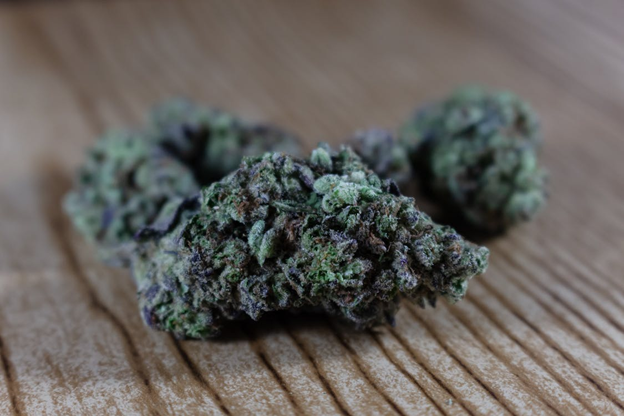 Contents
Average Weed Costs Worldwide
What Makes Cannabis Expensive?
Five Most Expensive Weed Strains
Live High and Get High
Cannabis is a hot commodity in the States. An ounce of mid-grade American bud averages at around $265.00. What if we told you that you could purchase the same amount for $1400? That's what you get with the most expensive weed on the market.
Modern weed seeds are carefully crafted, prolific, and downright impressive. Most are accessible to regular consumers, but not all. Like any market, marijuana produced several upscale specimens reserved for the high class.
Which strains are the go-to for opulent smoking sessions? Read on to discover the costliest available cultivars and why they're worth every cent.
To understand the extravagance of the most expensive weed in the world, you need a reference point. How much does cannabis usually cost?
The average value of an ounce of marijuana varies between US regions. Pot is pricey in Washington DC, where you'd spend around $500. Oregon has lower-end products at about $286. The black market usually offers the same amount for just $180.
The situation is similar in the rest of the world.
Some regions have particularly cheap marijuana. For instance, Indian dispensaries charge $285 for an ounce, South African $163, and Colombian $125.
Ganja is expensive in the United Arab Emirates, averaging $857 per ounce. Japan sells for $722, while Cyprus demands $584.
Price averages apply to familiar cultivars, like Skunk #1, Northern Lights, and Purple Haze. These herbs boast incredible quality, but their costs don't reach quadruple digits. What makes ritzy strains different?
What Makes Cannabis Expensive?
Cannabis enthusiasts are a creative bunch. There are at least ten ways to make a DIY bong, four seed variants, and endless edibles for consumption.
Breeders are the cream of the crop for ganja love, with the skill to produce miracles in their labs. No wonder they could create the world's most expensive weed and make its cost seem justified.
What marks a luxury cultivar?
Hybrids with heavy price tags result from expert care and dedication. Breeders use excellent strains and intricate stabilizing processes to devise them. Growers employ high-tech equipment to grow those seeds and achieve harvests with an incredible bag appeal.
Such premium ganja might be unique for its:
Bud appearance—chunky flowers covered in crystalline trichomes
Plant shape and color—bushy crops of mesmerizing hues
Potency—high amounts of THC and CBD to generate powerful effects
Aroma—complex terpene cocktails to produce mouth-watering smoke
Exclusivity also enters the picture. These herbs are one-of-a-kind.
Five Most Expensive Weed Strains
What is the most expensive weed you can buy? Here's a lineup of five cultivars with sky-high costs and quality to boot.
White Fire OG is a hybrid of Fire OG and The White. It's much-loved for its thick trichomes, bright green nugs, and a bubbly yet soothing high. An ounce of this expert energizer often costs over $600 in dispensaries.
This top-shelf cultivar contains 25% THC, best left for experienced tokers. Its power arrives in a cloud of spicy smoke, reminiscent of old-school ganja but with a deluxe twist. This stuff gets you in the mood for high-end Hollywood parties.
Oracle is a mysterious strain of the most expensive marijuana. It's a budchild of three rare cultivars, boasting perfectly balanced genetics. Its round nugs shimmer in resin, making the plant's appearance match its price of $800 an ounce.
This weed is sugary and berry-flavored, ideal for sweet tooth tokers looking to indulge. It delivers over 25% THC and gets creative juices flowing—musicians and producers love it.
Isla OG is an intense cultivar with over 27% THC. It's infamous for its price of over $800 per ounce—rapper 2 Chainz featured it in his list of the Most Expensive Shit. Growers cure and ship buds in aluminum canisters for guaranteed long-term freshness.
The flowers appear golden, adding to the exuberant charm. The skunk-citrus smoke leaves a spicy aftertaste. The chill high does wonders for high-strung CEOs and VIPs.
Loud Dream is the direct offspring of Blue Dream, a Cali crop with a sweet aroma and blissful effects. It's also a proud specimen of the most expensive weed, selling for $900 per ounce. This indica-dominant cultivar is all about indulgence, delivering gentle full-body effects.
These dense flowers are super-resinous and sweet-smelling. Stressed-out superstars smoke it for euphoria and arousal—its feel-good effect profile ensures you start and end your day in style.
Cannabis Caviar is the king of ganja. Its buds are soaked in hash post-harvest, leaving them with a THC count that surpasses 80%. An ounce of this mind-blower costs over $1400, but the experience of the most expensive weed strain is unprecedented.
These shimmering marijuana balls bring a string of feel-good effects. It takes one inhale to lose yourself in relaxation, creativity, trippiness munchies, unstoppable giggles, and sedation. A puff pairs perfectly with the world's most expensive food.
The weed world is evolving, and the most expensive cannabis reflects that. These five state-of-the-art strains showcase breeders and connoisseurs' full capability and creativity.
Would you like to try these cultivars? Skip dispensaries and buy seeds to set yourself up with a homegrown stash worth hundreds of thousands.
Jennifer Gallagher, an experienced cannabis grower at SeedSupreme Seedbank. During a 7-year career in the marijuana growing business, Jennifer has gained a high competence in this field. As far as weed is concerned, she knows it all inside out. Jennifer is an expert in pot-growing, as well as cannabis types and their effects. She's also familiar with all legislation nuances.