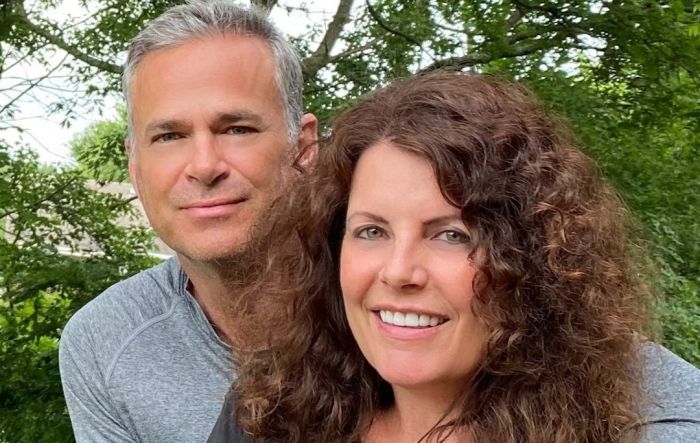 Dan and Kathleen Markel, co-founders of Rise Medical
Millions of people suffer in silence from sexual wellness and intimacy issues. Rise Medical has launched in the health and wellness space to illuminate sexual wellness as a key pillar of health, empower people to enter into meaningful conversations about it and provide effective, non-invasive solutions.
"Because sexual wellness is a vital component of overall health and wellbeing, we need to move beyond the stigma of the topic and place it alongside other specialized medical disciplines. Our doctors and staff at Rise are experts in the art and science of sexual wellness," explains Dan Markel, founder and chief executive officer of Rise Medical. "We get to the root of the problem rather put a bandage on the symptoms. Because we identify and address their issues, our patients are able to regain sexual health (some, for the first time in years) and create meaningful intimacy."
Sexual dysfunction is experienced by both men and women. Though most common in people mid-life and older, sexual dysfunction can affect younger people as well. Some of the most common symptoms include: inability to achieve or maintain an erection (ED), inability to have an orgasm, low libido (sex drive,) painful intercourse, and decreased sensitivity. Rise Medical addresses each of these issues through non-invasive treatment options, often in only a few visits. Rise also offers a revolutionary, non-surgical treatment for urinary stress incontinence (urine leakage from ordinary activities such as sneezing or exercising) in women.
"It's been so wonderful for me as a doctor to be able to provide our patients solutions to problems that have been seriously affecting their quality of life and their relationships," says Dr. Laura Purdy, the national medical director for Rise. "We offer a variety of these solutions including non-surgical, non-pharmaceutical options that most had no idea existed. Women, in particular, are accustomed to accepting whatever curveballs their body throws them . . . dryness, pain, and incontinence, to name a few. They're so excited to learn they have options. At Rise we're getting used to hearing the words "life-changing" from our patients, and there's nothing more satisfying than that."
5 things Rise Medical wants you to know:
• Sexual Wellness is a pillar of health that must be monitored over time as our bodies change.
• You're not alone. Sexual dysfunction and sexual issues are incredibly common. Having the conversation is the first step.
• Angiogenesis (the formation of new blood vessels) is a vital part of good sexual health and is controlled by chemical signals in the body. As we age, our body's ability to perform restorative functions diminishes. Rise provides natural, non-invasive treatments to help the body regain and maintain optimal sexual health.
• Good health goes beyond diet and exercise. Emotional well-being is impacted by dysfunctional relationships. Rise provides intimacy support with personalized treatments on their Tele-Rise™ counseling platform.
• Rise is a trailblazing community of medical professionals, urologists, urogynecologists and "sexperts" who believe stigma and misinformation about sex and intimacy have no place in our society. Rise is committed to building a culture that gives sexual wellness and intimacy their proper place as vital components of overall health and well-being.
"People who have these issues often shy away from getting help, but we want to change that," added Dr. Vijay Goli, the chief medical director and urologist at Rise Medical. "There's no reason to suffer through it. We can get to the bottom of what is going on, treat it, and help you regain the sexual health and confidence that you desire."
Rise Medical offers services for male sexual rejuvenation, female rejuvenation, male and female hormone analysis, couples therapy and more. As experts in the art and science of sexual wellness, Rise offers cutting-edge, science-based treatments and services for sexual health issues. Rise Medical provides each individual or couple with a customized plan as unique as they are.
In-person appointments are available in Rise Medical's flagship location in Corona Del Mar, California, with locations set to open nationally in 2022. Virtual appointments are offered through the Tele-Rise™ platform providing access to professional counseling in the comfort of your own home. Services are offered to individuals and couples, along with dating coaching. To learn more about Rise Medical or to book an appointment, visit: https://risemedical.com/.