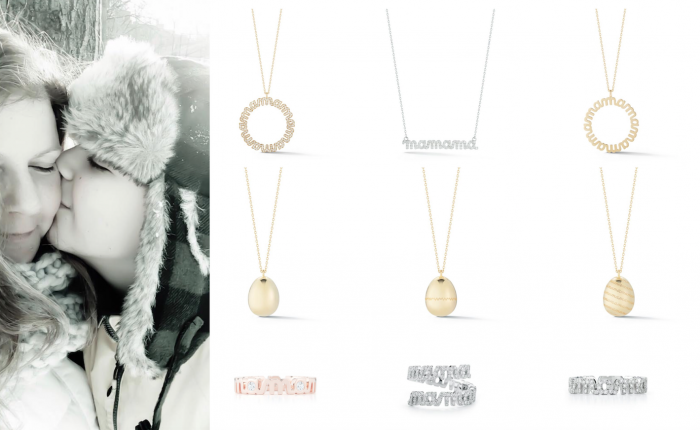 c/o Tali Gillette
With the holiday season upon us, finding the perfect gift comes with its own set of challenges. Finding a gift that is personal and unexpected, classic with a modern touch, and everything in-between can be trying. These parameters can usually be best met through gifting jewelry – who could say no to something that shines and glistens as bright as a Christmas star?
According to New York-based fine jewelry designer, Tali Gillette, the creator of celeb-favorite Tali Gillette Fine Jewelry, what we wear can go far beyond being a beautiful accessory, but can actually connect us with those we love. Inspired by her own journey as a mother, Gillette set out on a mission to redefine the perception of motherhood as we know it – one beautiful bauble at a time. Read on to discover how Tali discovered her niche in fine jewelry, hear about a few of her favorite holiday traditions, and how just one piece of jewelry can represent the profound transformation of the wearer.
————
It is officially the holiday season - what are your favorite pieces for "mamas" to receive?
Tali Gillette (TG): We love seeing our mamas glow long after nine months, so any of our diamond pieces would be our number one choice to give as a gift. While I will always be partial to our original Mama Necklace in diamond or plain gold, our current bestseller is the Diamond Spiral Mama Ring. If a wedding band is worn to symbolize our commitment to our partners, we wear our mama jewelry as a vow to love our children unconditionally and endlessly. Both of these pieces perfectly illustrate the evolution of our brand and are guaranteed conversation starters.
When creating your line, why did you use the word "mama"?
TG: Hearing my son Max say his first word, "mama," moved me to my core. It was hearing my new name that led me to want to create a symbol for motherhood, one that honors the person all of us women become overnight. Even though it is we mamas who are giving life to our children, at TGFJ we like to say that With Every Child a Mother is Born. ™ The "Ma" pattern and symmetry is also as infinite as the word "Mama," and when repeated multiple times, becomes a design concept. The script pattern of the pendant has become a design signature of the brand.
What does being a mom/mama mean to you?
TG: We Are Each Different But Our Name is The Same...Mama. ™ Perceptions of motherhood are shifting; both the way mothers are seen and how they see themselves. The modern mama is a woman who gives and sacrifices for her children while never giving up her femininity and sensuality. Becoming a mother myself, I felt an instant connection to the mamas all around me. I sensed a strong bond with new mothers everywhere and came to learn quickly that although mothers have different experiences and life journeys, as a collective, we are united by this role and name.
What are the most popular accessories from your line?
TG: Our Original Diamond Mama Necklace, The Diamond Mama Spiral Ring and Our Horizontal Gold Mama necklace. What is the one-holiday gift (your own line or another brand you love) that you are coveting this season? TG: I switch out our Diamond Mama Circle and Horizontal Necklaces depending on my mood, classic or a little bit of edge. I admire the simplicity and form of Spinelli Kilcollin designs and may get a gift around the holidays!
What are some holiday traditions that you do every year?
TG: The Train Show at The New York Botanical Garden, building gingerbread houses with my son, making potato latkes, and gathering with friends and family to light candles and sing songs are a few of my favorite holiday traditions.
You are based in NYC, which is the best during the holiday season - what are some of your favorite places to check out?
TG: Walking down Fifth Avenue looking at the holiday windows, the Big Apple Circus, tickets to any offerings at the Times Center or Kaufmann Center for the Performing Arts, and a Hot Chocolate at City Bakery nightcap.