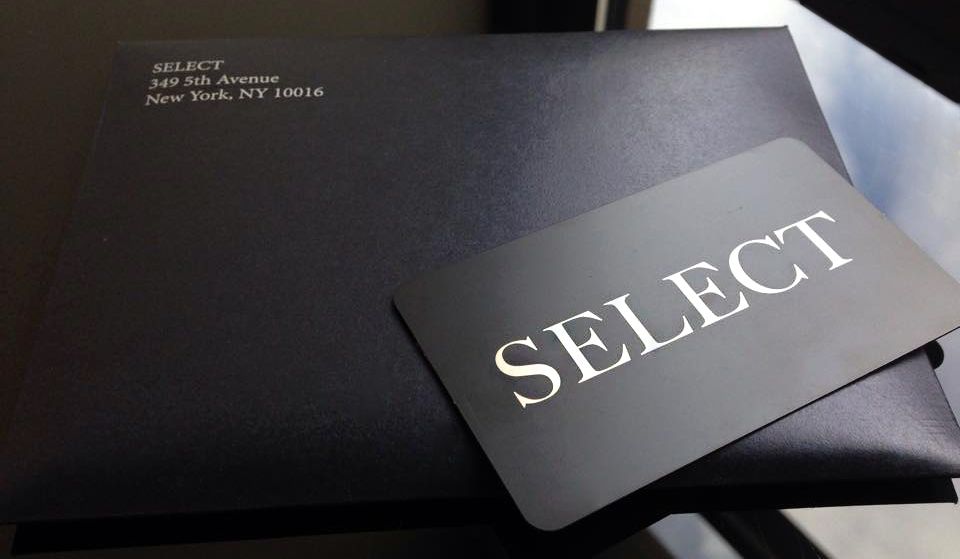 SELECT
The glitz and glam of NYC's dining and nightlife scene is the epitome of opulence. With premier restaurants, world-class hotels, luxury retailers, and elite spas, New York City is the ultimate playground.
But how do you get into the inner circle of New York's most exclusive spots? How can you skip the line at the trendiest clubs, receive complimentary cocktails at the most elite restaurants, obtain insider rates at luxury hotels and more? You join SELECT.
I was recently accepted into SELECT's community. Prospective members apply for access citing basic biographical, career and education information as well as their general interests. If accepted (roughly 30-40% applicants are ultimately offered membership), members unlock exclusive rewards at an expansive list of premier partners ranging from top rated local restaurants to global hotel and retail brands like Hyatt and Brooks Brothers.
MHGC
SELECT Partner hotel, The Delano, in South Beach, FL.
Each member carries a personalized SELECT card. This black metal card acts as an extension of any existing credit or debit card and can be used as such. In addition to your usual rewards, the SELECT card provides exclusive perks and experiences at thousands of SELECT partner locations.
A few noteworthy names on SELECT's widespread list of partners include Meatpacking hot spots such as Spice Market and Bagatelle as well as high society favorites like Le Cirque and Bouley. For members looking for a cocktail, SELECT has partnered with some of New York's trendiest nightlife venues, including Gansevoort Park, Mister H and The Skylark.
Spice Market
SELECT Partner Restaurant, Spice Market, shows off their take on Maine Lobster.
In addition to dining and nightlife benefits, SELECT provides exclusive rates at a variety of travel and lifestyle partners including Morgans Hotel Group, Andaz, BirchBox, John Allan's salons, and even concert tickets - and backstage passes - at Webster Hall.
SELECT allows members to connect at events such as menu tastings, charity fashion shows, and rooftop soirées. These events foster the camaraderie of the community as well as serve as prime networking opportunities for like-minded professionals. I recently attended a SELECT gallery opening at Arcadia Contemporary in SoHo. Members had private access to view the current exhibit while enjoying complimentary cocktails throughout the event.
Wendy Ploger, Guest of a Guest
Members Jenny Bapst and Vita Sidorkina enjoy a SELECT event.
I had the opportunity to chat with several members to see why New Yorkers are flocking to SELECT. Grace Lobelson, one of SELECT's newest members, was excited about the community noting, "The people here are so impressive. Everyone really has a really interesting story - and I just met Vita [Sidorkina, Victoria Secret Angel]!"
Others were intrigued by the rewards. SELECT member Emily Murphy loved the dining options. "My friend had his brunch reservation cancelled at Beaumarchais because they were over capacity. Little did he know, my girlfriends and I not only had a table, but our drinks were on the house." SELECT also appeals to the jetsetters. Member Ryan Curtiss likes being able to take advantage of SELECT benefits around the country saying, "I'm always bouncing between New York, LA and Miami so it's awesome knowing I can use SELECT in each of these cities."
SELECT members represent a diverse group of social and influential professionals. Financiers, tech entrepreneurs, fashionistas and celebrities such as NBA champion Tony Parker, Victoria Secret model Vita Sidorkina, and DJ Willy Monfret have all joined the community. You too could be a part of this exclusive community and make the concrete jungle your playground.
Learn more about SELECT and apply for membership.