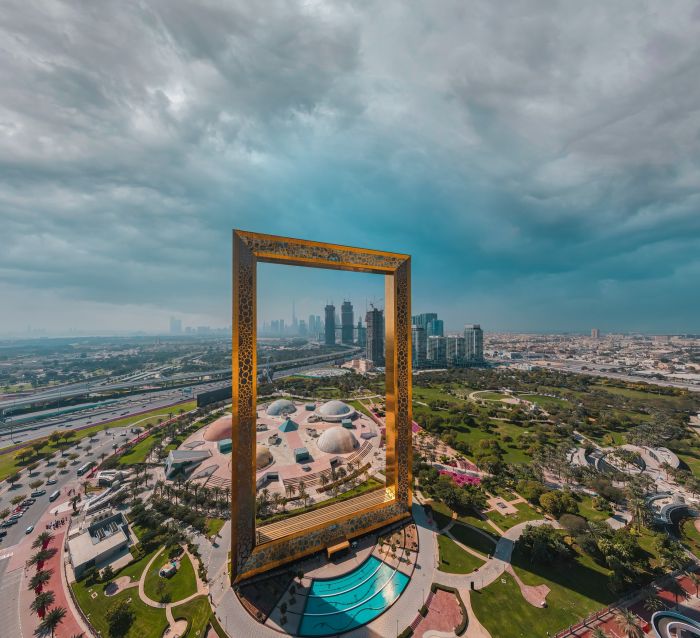 Unsplash
When taking a vacation, it's essential to make the most cost-conscious decisions in order to have the best trip that meets your holiday budget. Make sure you don't miss out on potential savings and take a look at our top holiday deals and coupons that will help you have the best holiday ever! Maybe you can extend your break a few days or even shop a bit more than you were anticipating.
Check out these suggestions and helpful tips on how to find savings when traveling for a holiday. We've broken these tips up into categories that will likely match with details for your upcoming itinerary including airline travel, hotels, entertainment, dining, and shopping.
1. Flight Savings
Make departures and arrivals at Dubai International Airport a joy for you and your family on your next holiday. Not only does this airport have the largest airport terminal in the world, but frequent travelers also enjoy its beauty and offerings of just about anything you can imagine!
Of course, one of the biggest expenses of any holiday is the flight. When traveling with an entire family or other group, flight costs can start to add up. That's why it's essential to do plenty of price-hunting to find the lowest price. There are a few tips that can help significantly reduce the cost of airline tickets. One way is to change the dates of departure and arrival to the least traveled days (mid-week travel dates). Another wonderful option is to take advantage of a flight coupon to see big savings on your holiday.
There are many websites you can check for deals on airfare to and from the UAE through their partnerships with some of the largest and best-known airlines:
1. CheapOair
2. Cheap Tickets
3. VoucherCodesUAE
4. Travelocity
5. TUI fly
Online coupon voucher codes for flight deals can range anywhere from 10% to 50% off published prices and additional bonuses are also available. Be sure to do your research on flights and be on the lookout for these great flight deals.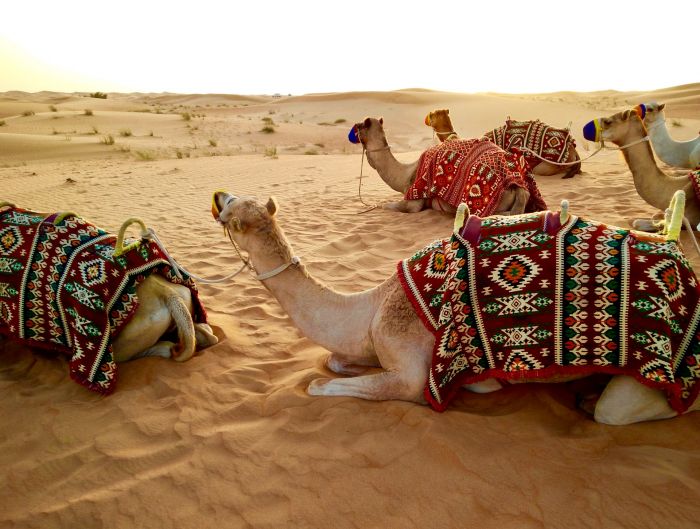 Unsplash
2. Hotel Deals
Another big-ticket item when it comes to a holiday budget is lodging. Whether you prefer a luxury hotel stay or an apartment, saving on lodging can make for a reduced-cost holiday!
Do you like staying at hotels such as Millenium Hotels, Alua Hotels, Sofitel, Atlantis Dubai, or Anantara Resorts? How about using services for apartment stays like Airbnb or Agoda? Research your destination to find possible promo codes on these hotels or apartments. Checking holiday travel platforms like Booking.com, G Adventures, Happy Easy Go, Kiwi.com, Klook, Travelocity, and Expedia is a great place to start.
Discounts on hotel and apartment stays vary and range from discounts to free nights and resort credits. Stay in some of the finest hotels worldwide at deeply discounted rates when you do your planning through any of these sites.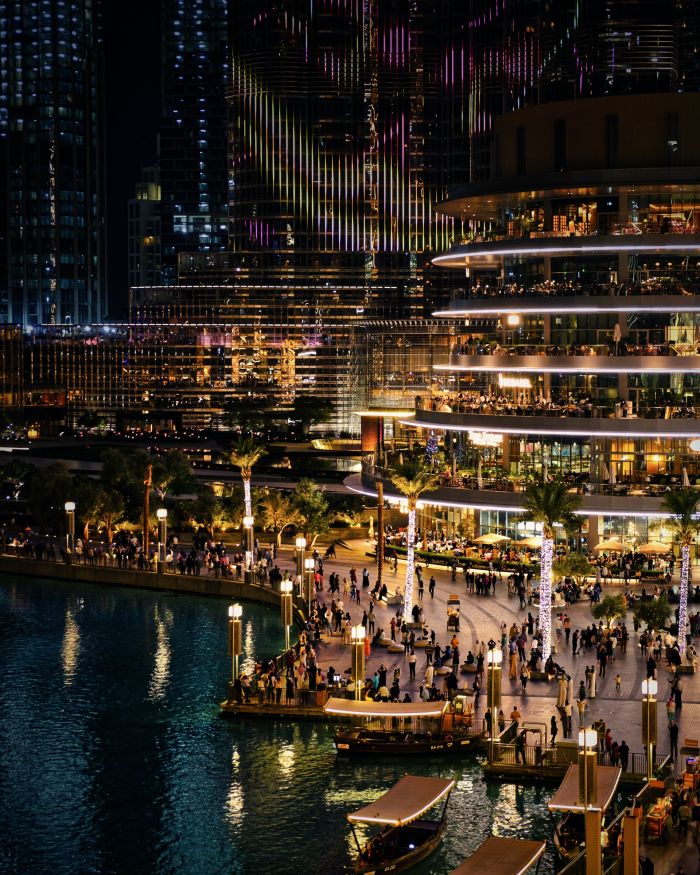 Unsplash
3. Entertainment Coupons
Do you have any plans to visit any of Dubai's hottest attractions? What about having fun with entertainment outings in Abu Dhabi?
Find great voucher codes online for discounts to places such as:
1. Dubai Marine Beach Resort & Spa
2. Comicave Dubai
3. Atlantis Dubai Aquaventure
4. The Green Planet Dubai
5. Laguna Water Park Dubai
6. Ferrari World (Abu Dhabi)
7. Yas Waterworld (Abu Dhabi)
Planning your entertainment itinerary before you travel will help you find great potential saving opportunities. Look for websites with discounts on your favorite day trips, tours, and the hottest attractions!
4. Save on Dining
Another great way to save on holiday is to limit your expenses for meals. Whether you wish to do some cooking in your apartment rental or eat out at some of the most in-demand restaurants at your destination, meal costs can add up quickly!
Plan to enjoy delicious discounted meals in your accommodation and use coupons for in-person dining at amazing restaurants. You can also save using some of the best-rated delivery services such as Careem (Middle East), El Grocer (UAE), Noon Grocery (UAE), NowNow (UAE), and Carriage (Qatar).
When you can save on a few meals or snacks while traveling, you can indulge in the other aspects of your vacation. Be sure to take time to plan your holiday meals by searching for the best deals! Whether it's at-home cooking, dining in, dining out, or grocery delivery, there are many ways for you and your travel mates to save on food and beverages.
5. Shopping Coupons
Shopping is, of course, one of the biggest highlights if you're planning a trip to Dubai. Browsing through Dubai Mall is a must on many people's travel lists, but don't get caught paying full price for everything. Be sure to search for online coupon codes and vouchers for some of your favorite stores in Dubai Mall and elsewhere before arriving at your destination.
Get deep discounts and special offers at shops like:
1. Sivvi
2. Namshi
3. Muudha
4. H&M
5. 6th Street
6. American Eagle
7. Pretty Little Thing
8. Shein
9. Farfetch
Knowing that you can still have amazing experiences on your vacation while not breaking the bank will allow you to relax and enjoy. If you're traveling with pets, don't forget to plan ahead and purchase the essentials for them as well to make your trip run more smoothly. Planning ahead for holiday travel can help ensure that you get the best deals on travel, food, entertainment, and more!