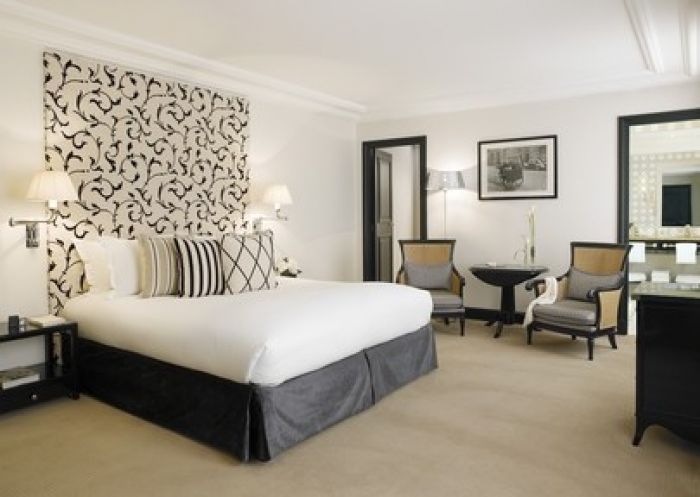 Courtesy of Hotel Castille
Paris is synonymous with excellent shopping, amongst other Parisian offerings, affording the retail-oriented the world's finest supreme shopping. Preferred Hotel Group is bringing back the "I Love Paris" package due to popular demand—giving shopaholics the opportunity to stay at one of 15 luxury hotels in the City of Light and special perks of the package.
Available through December 31st, 2013, the "I Love Paris" package features a three-night stay, complimentary daily breakfast and a one-way airport transfer. La Vallée Village, a luxury shopping outlet 35 miles East of Paris, is also giving a 10% discount on all purchases for package participants and complimentary shuttle service. For a rest of the shopping-weary at the 115 shops, access to the VIP lounge is also included in the package.
With several Parisian properties to choose from, your wardrobe and travel experiences will be busting at the seams with this special hotel offer. For a full list of Preferred Parisian properties, visit www.preferredhotelgroup.com/Paris.