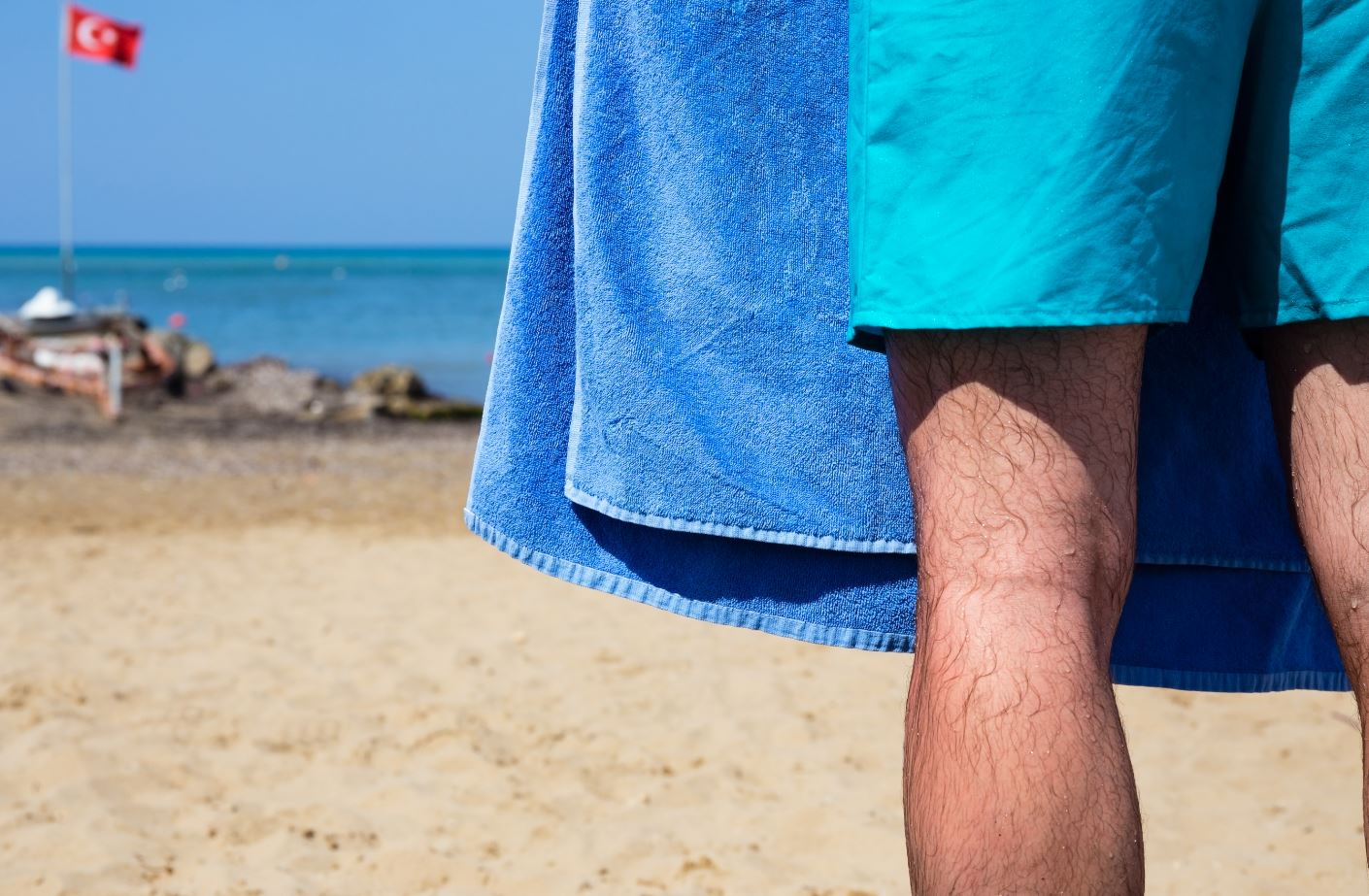 Shutterstock
There's no better way to get in the summer mood than revisiting some of Hollywood's most famous beach-themed TV shows and movies. From incredibly chiseled actors to masterfully filmed sunsets, we're also reminded of all the sexy men's swimwear styles that've been immortalized on camera. Unlike short-lived swimwear fads, there will always be those select few styles of men's bathing suits that'll remain as iconic as Titanic and Braveheart.
Although men's swim trunks are currently a popular choice, there are so many underrated men's swimwear styles that we often forget to exist. From speedo briefs to square-cut swim trunks, it's never too late to switch up your tired swimwear rotation with something new for a change. Whether you're shopping for men's designer swimwear or itching to catch some summer flicks, here are some of the most iconically sexy men's swimwear moments that have shaped both fashion and film.
1. From Here to Eternity: Square-Cut Swim Trunks
It's impossible to forget the sultry beach scene that made From Here to Eternity so famous, especially during the 50s era. Released in 1953, From Here to Eternity is a World War II romance movie featuring old-time stars Burt Lancaster and Deborah Kerr. However, the true star of that iconic kissing scene beside the Hawaiian waves was Lancaster's unforgettable men's shorts.
Due to the black and white film production, the exact color of the swim shorts are unknown, but they fare on the dark color spectrum. While the trend is most definitely retro, you can still shop for similar styles of men's designer trunks at stylish men's clothing stores like Differio or similar retailers.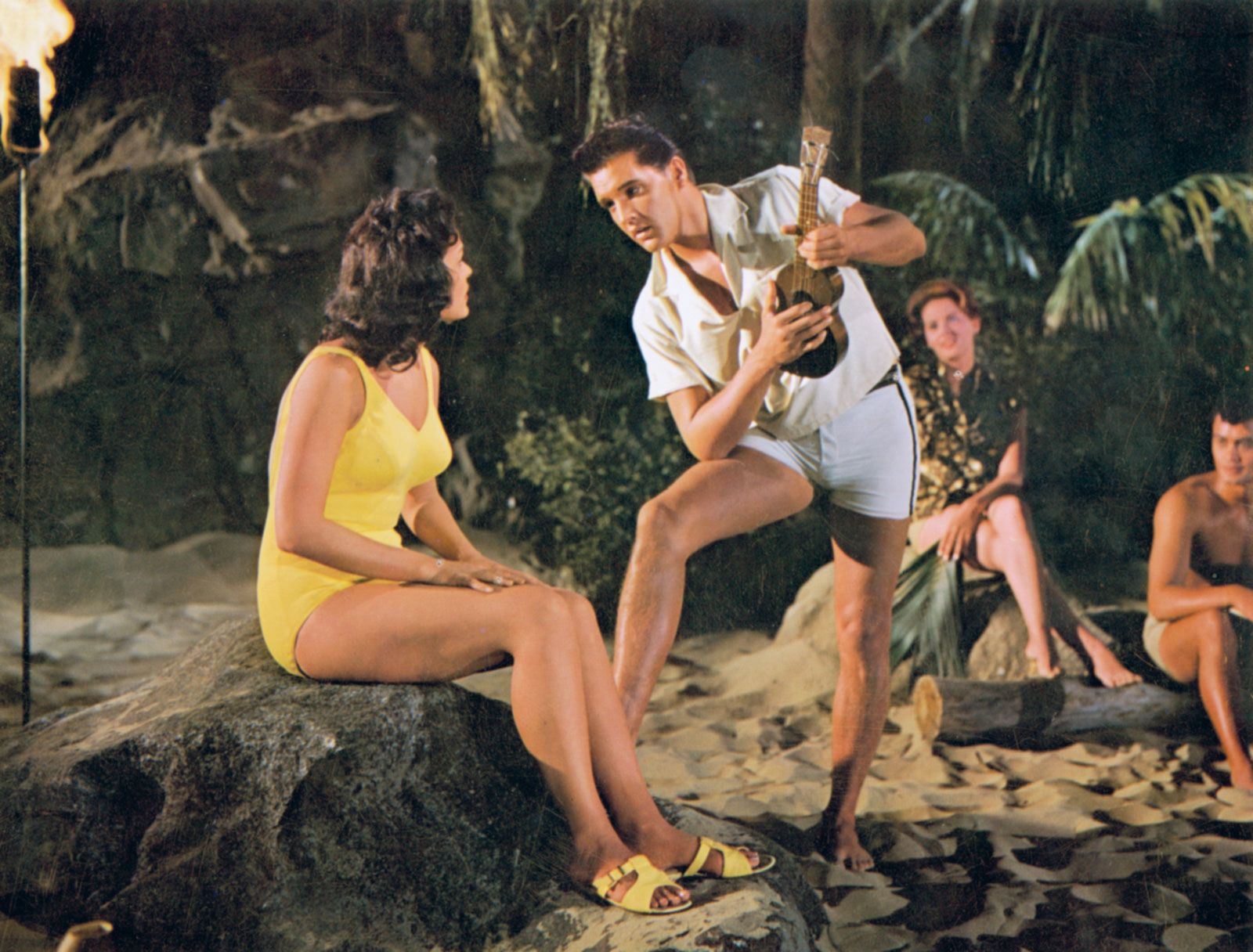 pexels
2.Blue Hawaii: High-Rise Short Swim Shorts
You don't have to be an Elvis Presley fan to be familiar with Blue Hawaii's iconic movie poster featuring those tight and short white swim trunks for men. Another retro film with a military synopsis, Elvis Presley plays pretty boy Chadwick Gates returning home to Hawaii after being discharged from his army duties.
The romantic musical genre only makes those famous white short swim shorts even more charming. Finished with athletic side stripes, these trunks rest high around the waist - a signature waist cut for the 60s decade.
3. Blue Lagoon: Skimpy Boho Swim Briefs
Although Blue Lagoon wasn't an Oscar-winning film, this romantic survival drama blessed us with Christopher Atkins's swimwear briefs. Produced in the 80s, it's easy to forget the film's release date as these shipwrecked teens had little to wear around the island. If you need a little refresher, the iconic briefs worn by Atkins were crafted with skinny bikini straps and a ruched pouch finished in a worn-out beige shade.
We have to admit, looking shipwrecked isn't exactly what every guy searches for when shopping around for beachwear for men. However, you can still play around with the Cast Away-inspired trend by experimenting with men's skimpy styles in boho designs, such as nude-colored and crochet bikini swimwear.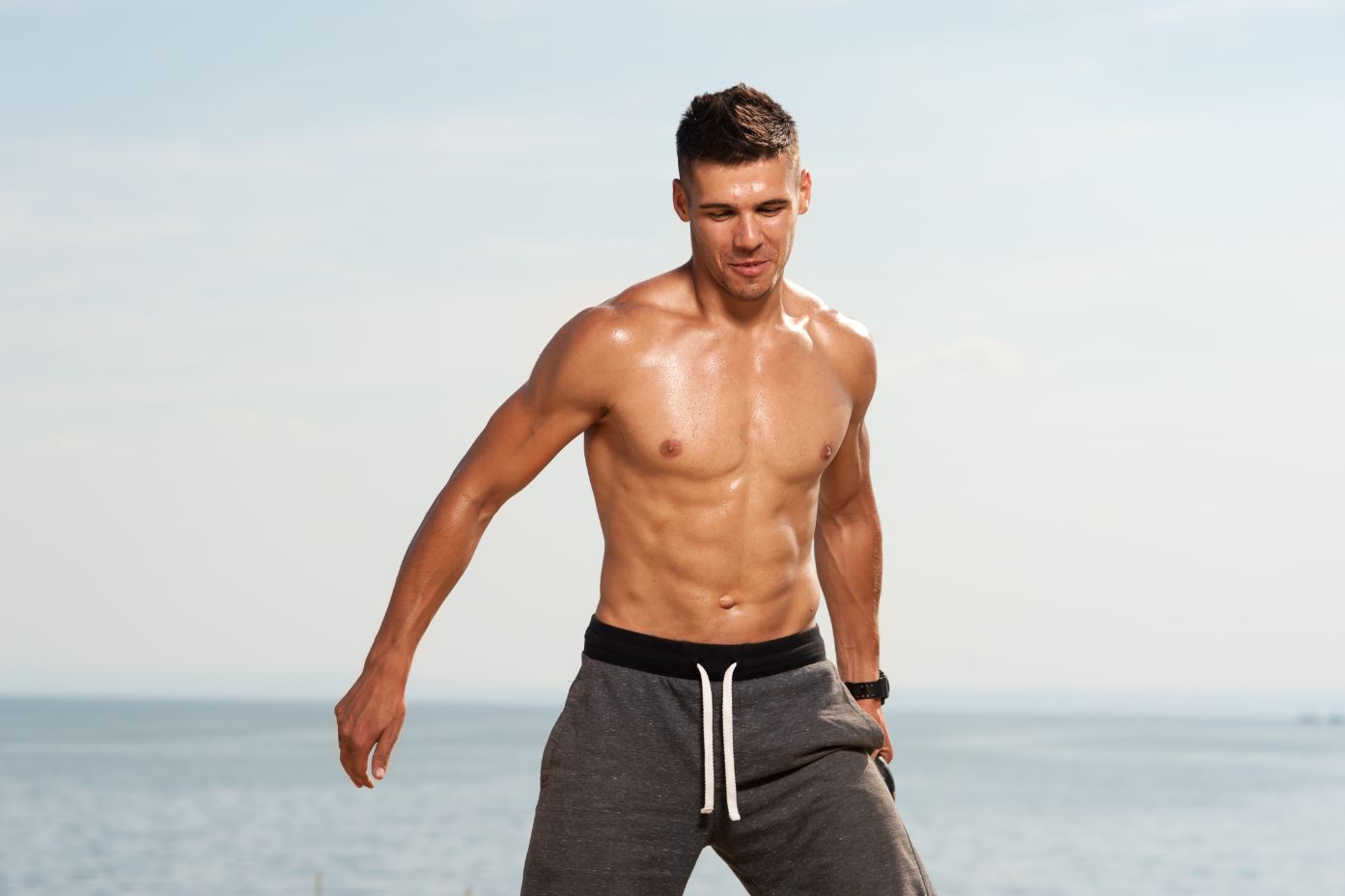 Shutterstock
4.Baywatch: Lifeguard Red Swim Trunks
Baywatch is arguably one of the most famous TV shows that made lifeguard swimwear for men something you'd actually want to wear around the boardwalk. Thanks to all those slow-mo running scenes along the shoreline, it was impossible to miss those fire-engine red swim trunks worn by 90s stars David Hasselhoff and Jeremy Jackson.
Due to its rise to fame, you can actually find men's designer swimwear in today's trendy menswear stores that nod towards the Baywatch look with respect to color and fit. While these swim shorts may fit like any regular pair of trunks you may own, it's really the signature flaming red shade that elevates them to a luxe degree.
5. Casino Royale: Low-Rise Swim Trunks
James Bond will forever remain a legendary figure in men's fashion and film history, as well as gentlemanly etiquette and nonchalant coolness. While there was a myriad of TV shows and films based on the James Bond narrative dating back to the fifties, the latest '06 Casino Royale debuted a pair of sexy mens swimwear trunks that deserve the summer spotlight.
Amidst the action-packed poker plot, the movie comes to a breath-stopping halt when Daniel Craig rises out of the sea in those charming baby blue square-cut trunks. As every guy would love to be Mr. 007 himself, you can at least copy his iconic beach looks with the latest men's swimsuits by luxury designers. Hybrid swim shorts are one designer release that imitates Bond's suaveness as they're designed to look chic 24/7, whether you're at a resort pool or tiki bar.