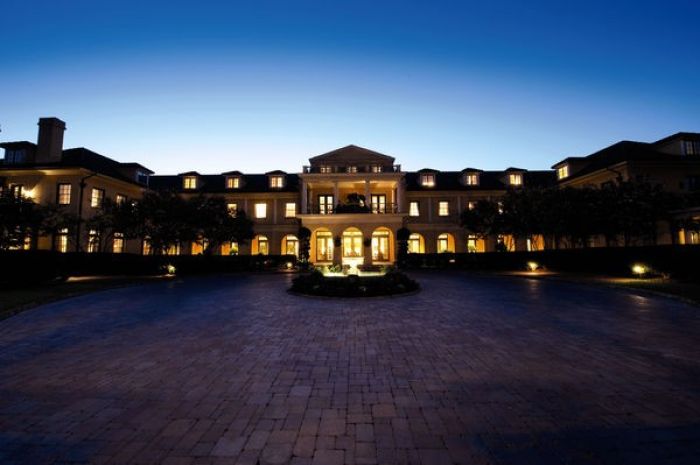 Photos Courtesy of Keswick Hall
Keswick Hall at Monticello, if those walls could only talk, but wait — now they can. Historian Patricia Castelli, has written her fascinating tell-all book about the mysteries, murder and mayhem swirling around Keswick. For this reason, we decided to take a trip to check it out. Upon entering the intimate 48-room mansion, my sister and I felt like we were visiting a (very well off) friend's country estate instead of checking into a hotel. Over 100 years old, with a rather checkered past, Keswick Hall is
one lady who's aged marvelously well
.
Originally built in 1912, this sumptuous, 8,000-square-foot Italianate estate snuggled in 200 acres of prime Virginia countryside was previously known as the Villa Crawford. The property changed hands and purposes several times over the next 100 years. It served as a lavish country club in 1948 when an additional 400 acres were purchased. Unfortunately, this was followed in the 70s by two decades of complete decline, when the property was known as the 'mansion of senile ruin.' In the early 1990's Sir Bernard Ashley, widower of Laura Ashley, spent millions restoring Keswick to its former glory.
Orient-Express Hotels then took a turn at the helm, during which time it was awarded
Condé Nast
's #1 Small Resort in Mainland U.S. Recently it was purchased by the Richmond-based Riverstone Group LLC. To all the golfers out there, legendary golf course architect, Pete Dye, is currently renovating the Keswick Club course slated to open late 2014. His goal is to modernize the course while maintaining its exceptional natural beauty.
Although each of the 48 rooms and three suites are completely unique, they are all elegantly appointed with English and early American antiques. The beds are plumped with feather duvets, exquisite fabrics (many by Laura Ashley from Sir Bernard's days) and original works of art, as well as many homey touches including family photos, well-thumbed books and china water pitchers decorate the accommodations. Generously sized bathrooms feature glass-enclosed showers, claw footed tubs, plush robes, and heated towel racks; in other words, every modern amenity is available without forgoing a smidge of the graciousness of yesteryear.
The Spa at Keswick has pampering down to a fine art, starting with a little pretreatment relaxation time in the Meditation Room. It's difficult to choose from their full menu of facials, wraps and massages (doesn't the Raindrop Therapy sound wonderful?). Next time I'm going to splurge on The Keswick Reserve, a blissful three-hour, vineyard-inspired spa treatment utilizing every part of the grape from vine to the seed. My sister enjoyed her massage which made her feel like she had disappeared to a much better place for 60 incredible minutes. After her return to reality she took a peek at my face (post facial) and noted my newly glowing skin.
Whether you're in the mood for an elegant wine dinner at Keswick's award-winning Fossett's Restaurant, a relaxed poolside bite, or a convivial meal at one of the bars, there are a numerous dining options to fit your every need.
Other Girlfriend-to-Girlfriend Tips Include:
The 30-minute tour with property historian Patricia Castelli is an absolute hoot. Patricia channels Keswick's crazy-cool, former owners to perfection. It's long been her personal mission to get the house's old walls to talk and once she got them going, the gossip was great! She recently penned "The Story of Keswick Hall" which is full of fascinating back stories plus fabulous photos from the early years to the present.
Although you'll be tempted to order breakfast in bed, I'd strongly recommend getting dressed and heading down to Fossett's Restaurant where the spectacular views of the Blue Ridge Mountains are only equaled by the scrumptious Pan Fried Cornmeal Trout sautéed with asparagus, tomatoes, and Chesapeake crab. This was just one of the many tempters from their Taste of Virginia menu. Word is that they also offer some fantastic special wine dinners such as the favorite Winemakers Keswick Winemakers Dinner held out in the vineyards.
No Girlfriend Getaway is complete without including a civilized afternoon tea and the one served at Keswick Hall at Monticello is a classic. Enjoy your choice of tea brewed in a silver teapot served alongside warm scones with clotted cream, lemon curd, preserves, fruit and assorted pastries. You can also snack on traditional tea sandwiches, Champagne and truffles.
Kewsick Hall's peachy perfect location is completely private yet still only minutes from Thomas Jefferson's beloved home, Monticello. His "academic village" at the University of Virginia, James Monroe's, Ash Lawn-Highland, many top vineyards, breweries and cideries, lavish horse farms, and the vibrant town of Charlottesville are all only minutes away.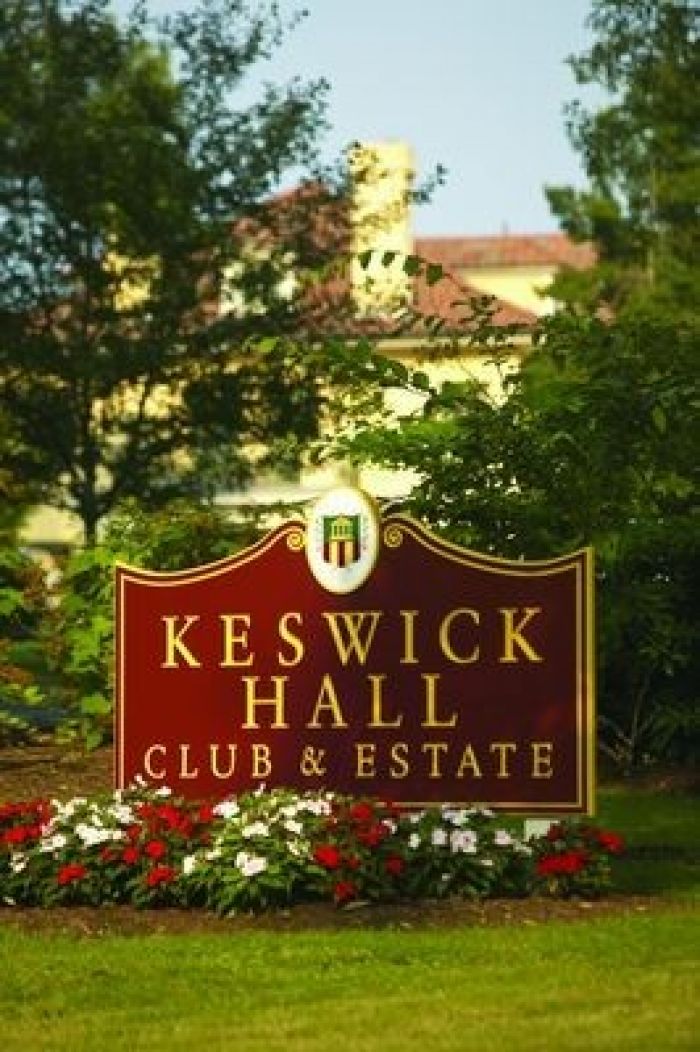 keswick hall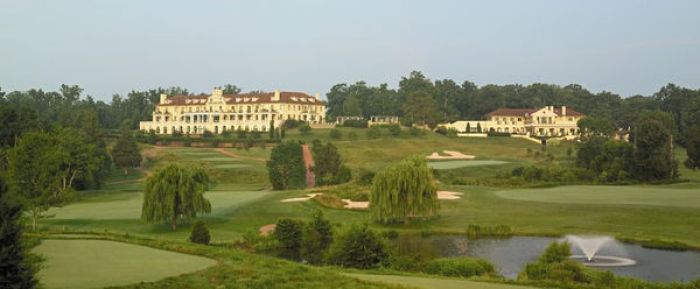 keswick hall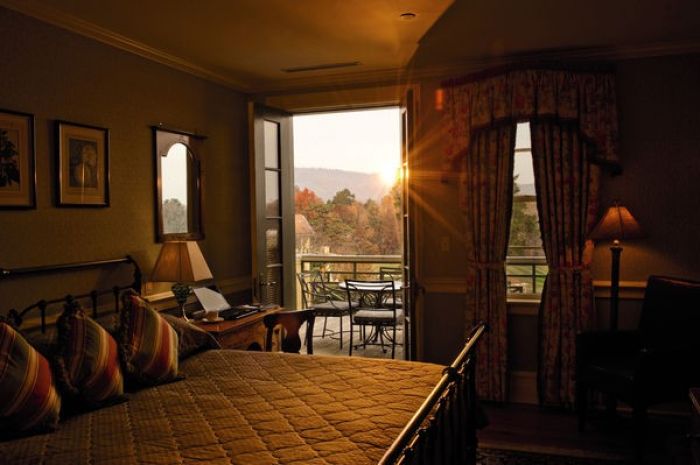 keswick hall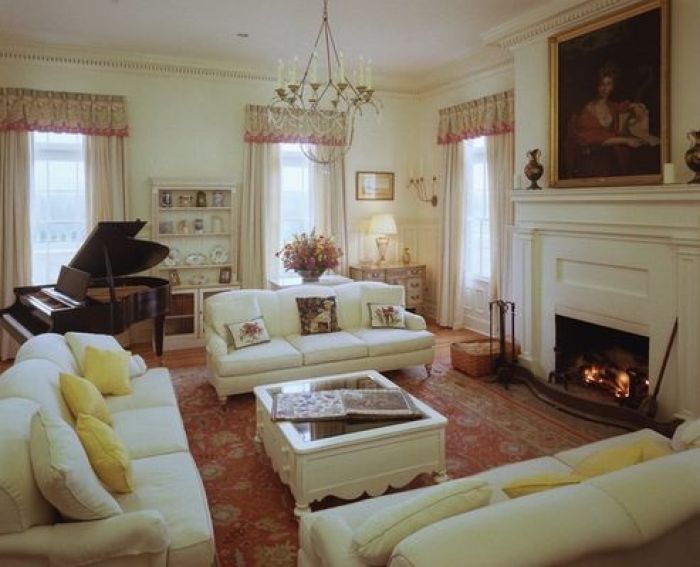 keswick hall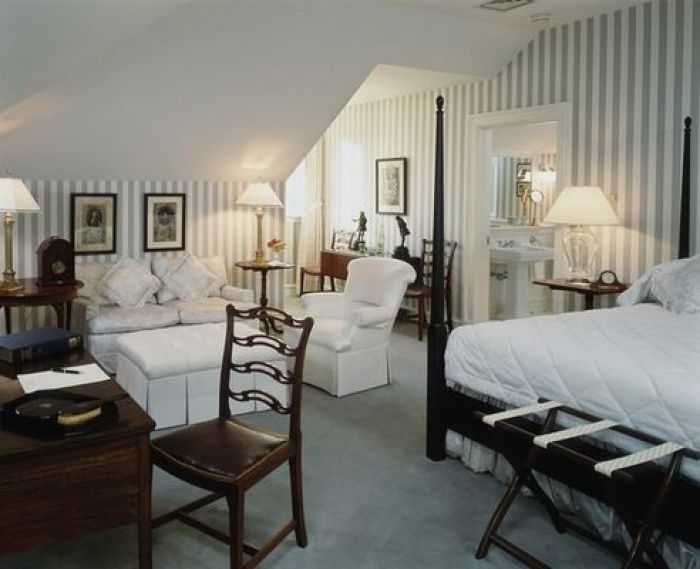 keswick hall
keswick hall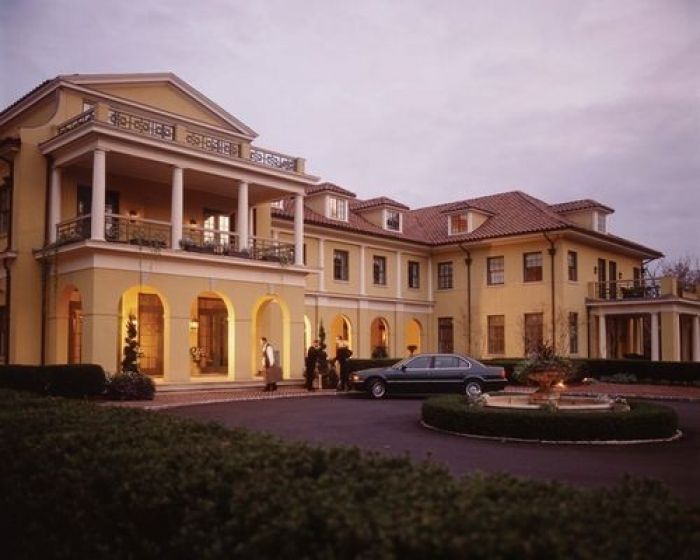 keswick hall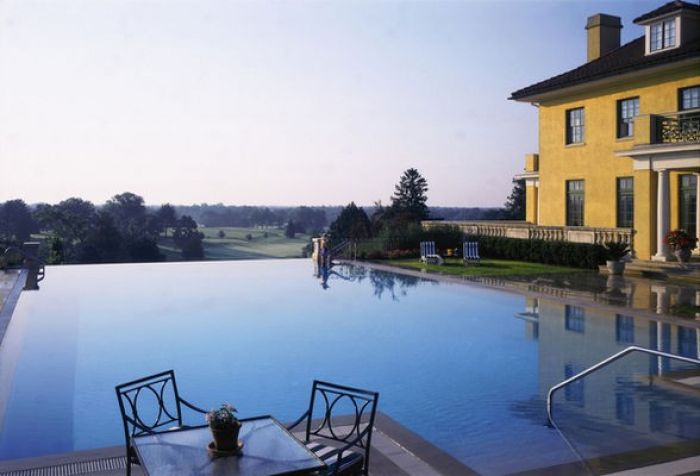 keswick hall