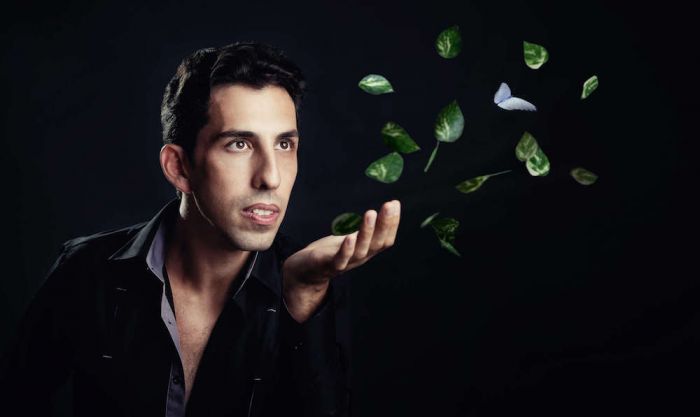 Photos Credit: Vitaly Beckman
Vitaly Beckman isn't your ordinary magician, pulling rabbits out of hats. Beckman is a master of the art of illusion, incorporating other art forms into his illusionary work, including painting and pictures. Once a mechanical engineer, he left the technical field to follow his dream of bringing a little magic to the world. He rose to international fame after capturing the eyes of famed Las Vegas illusionists Penn & Teller on their TV series Fool Us. Since successfully fooling Penn & Teller, Becckman has gone on to perform in his own act all over the world. He sat down to discuss more about his illusions in an exclusive interview with JustLuxe.
JustLuxe: When did you start working as an illusionist?
Vitaly Beckman: I started doing magic when I was about 14. About 10 years ago I quit my job as a mechanical engineer, and only then I started pursuing magic professionally. It was a scary move, but I felt that if I didn't do it, I would always regret it. And I'm glad I did, it's far more rewarding to do what you love.
JL: Is there any difference between an illusionist and a magician, or is it simply semantics?
VB: An illusionist is someone who can make the impossible seem possible. It is more vague with a 'magician,' but an 'illusionist' tells you right away that what we do is not real, and puts magic in the realm of art. In fact, I believe that any artist is an illusionist, because artists create something out of nothing. A painter does it with paint, a musician with sound, and what I do on stage is similar, but I blur the lines between reality and illusion, so you get to experience it from the inside.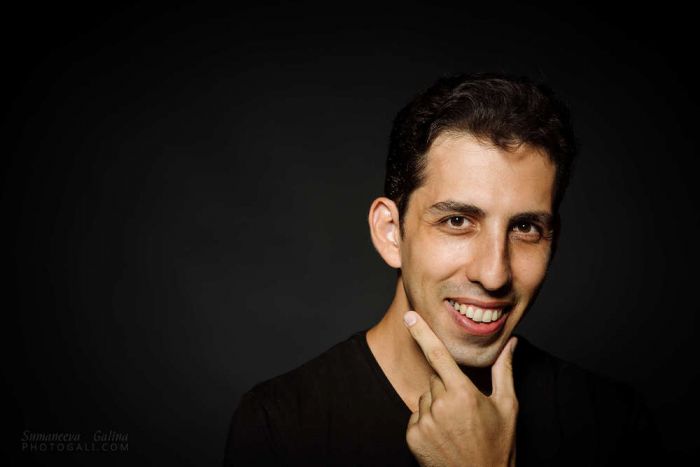 JL: What do you think is the greatest misconception people have about illusionists?
VB: I think quite a few assume it's all about fooling the eye and hiding things. In reality, a lot of it is based on psychology and understanding the human nature. It's more about influencing audiences' imaginations, and has a lot in common with theater and movies. It is not what you do not see that creates the illusion, but how skillfully one can paint a picture in your imagination, to make you see something wondrous and amazing.
JL: How did you learn the craft?
VB: By trial and error. I had a lot of original ideas that I felt like I could turn into reality, so I was trying different approaches. My family and friends were my first audience. There were many failed attempts, but the few successes that I did have gave me a strong motivation to continue. Looking back, this was a much longer way to learn, but it led me to think outside of the box and come up with original ideas.
JL: Which illusionists have most influenced you?
VB: When I was 14, a David Copperfield special sparked my curiosity. From then I started watching as many magicians as I could see on TV—Siegfried and Roy, Derren Brown, etc.
JL: How would you define your act?
VB: It's about bringing art to life! There are paintings and photographs that come to life, drawings of objects come out of a page and paintbrushes that paint on its own whatever design audience members will be thinking of!
JL: You were on Penn & Teller's Fool Us; how did they end up picking you for the show?
VB: I heard they are having an audition and sent them a video. The Fool Us production then immediately invited me to the show.