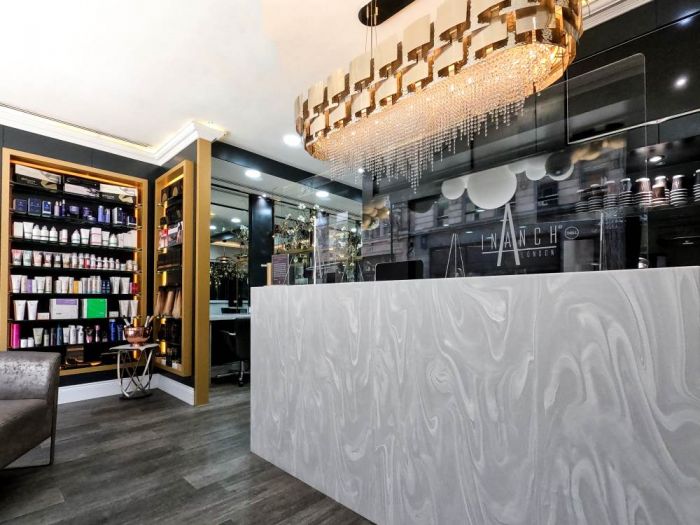 Inanch
Occupying an enviable position on Great Portland Street, opposite the prestigious Portland Hospital, the multi-award-winning Inanch London is one of the most stylish and luxurious hair salons in London, and counts numerous celebrities, including Charlotte Tilbury and Rochelle Humes as clients.
The eponymous Inanch Emir is a highly respected name within the fashion industry. She began her training in North London, progressing to Michael Van Clarke, before launching Inanch London in 2005. Over the course of her career, Inanch has acquired a loyal roster of celebrity clients, and counts numerous actresses, models, and VIPs as regulars, including Charlotte Tilbury, Michelle Collins, and Rochelle Humes, amongst many others. Inanch's expertise encompasses not only expert cutting and styling, but also hair extensions and fashion week runway shows. In addition to her extensive trichological knowledge, Inanch is also an approved specialist for hair and scalp treatment applications and hair loss diagnosis, and Inanch London is the exclusive London CR Lab treatment hair clinic, helping those with hair thinning or loss.
The Fitzrovia salon is fizzing with activity when I arrive one Wednesday afternoon in late August. The salon is bright and glitzy – smart black with gold accents – but above all, is thoughtfully designed and very comfortable.
I'm welcomed warmly with a dazzling smile by the charming receptionist, Jeffrey, shown to my chair, offered drinks, and promptly introduced to Natasha, who will be my colorist. I recognised her instantly, as we had a video consultation a few weeks prior to my appointment. I show her a couple of pictures that I've brought along, showing my desired color outcome. Natasha is super attentive and listens carefully to what I want to achieve, colorwise, during our pre-color chat. The resultant highlights are very glamorous but very natural; quite possibly the best color I've had in over twenty years of highlighting my hair.Natasha applies the color extremely close to the roots, and uses a trio of shades for the most long-lasting and natural-looking result.
After a gloriously therapeutic and invigorating head massage and shampoo in a massage chair in the darkened hair wash area (which is helpfully partitioned off from the main salon, for the ultimate relaxation experience), I'm introduced to Inanch herself, who is warm, knowledgeable, and extremely charismatic, and seems to understand intuitively exactly what result I'm hoping to achieve. She gives me a perfect trim – cutting just the right amount off, and leaving my hair looking fuller and healthier than it has done for months. Even the blow-dry was a huge success. My pleas for a big voluminous 'do' usually fall on deaf ears, as it is a Sisyphean task to infuse any kind of volume into my exceedingly straight hair. Nevertheless, under an hour later, I emerge from the salon with my freshly shorn, exceptionally shiny mane, and a gravity-defying level of bounce.
I leave the salon feeling fabulous, after a hugely satisfying salon experience. Aside from the fantastic cut and colour and bouncy blow-dry, the atmosphere was wonderful. Inanch London is the place to go for a seriously pampering experience and the best technical expertise.
Address: 220 Great Portland Street, Fitzrovia, London, W1W 5QP
Email: info@inanch.com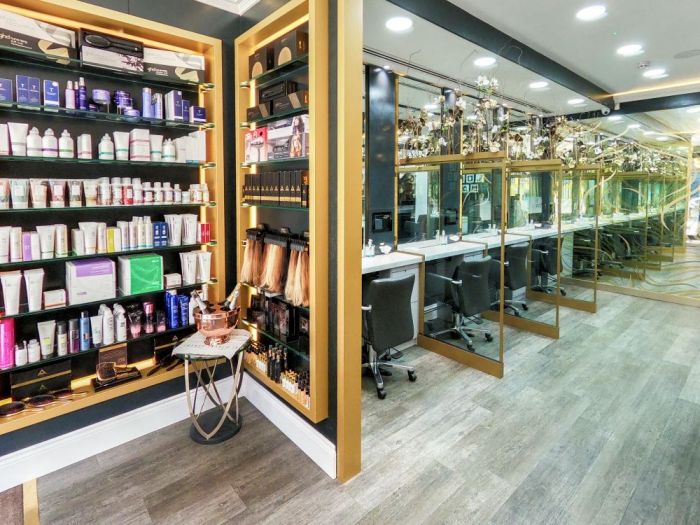 Inanch