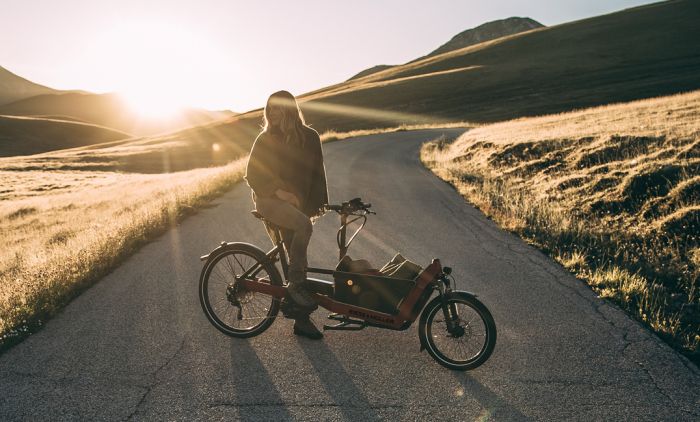 Photos Credit: Riese & Müller GmbH
A bike is no longer just a device for kids and teenagers or a whim to use on vacations. As the world of bicycles moves more and more towards luxury and electric bikes, we sat down with Dr. Sandra Wolf, Managing Director at Riese & Müller GmbH, one of the world leaders in the luxury bike manufacturing industry.
Tell us a bit about the founders of Riese & Müller GmbH. What is their background?
Heiko (Müller) and Markus (Riese) are both mechanical engineers and studied together at the renowned Technical University Darmstadt in Germany. As bike addicts, they decided to develop an innovative folding bike (today's cult classic, Birdy) and to found their own company, Riese & Müller GmbH. I have a PhD in business administration and used to work in the branding field. As a senior expert in brand consulting, I worked for international brand and design agencies such as Landor, as well as Frog Design, and eventually founded and managed my own brand agency based in Berlin.
How did Riese & Müller GmbH come to be? After all, you started it before eco-bikes were a thing.
Starting with an innovative folding bike, Riese & Müller GmbH was always keen to develop concepts that solve a mobility problem. 25 years later this is still an important part of our DNA. Over the years we have developed bikes with a highly functional and specific design approach. In 2012, we decided to focus on e-bikes because we anticipated that this would be a way to shape the mobility of the future and would appeal to riders of all ages.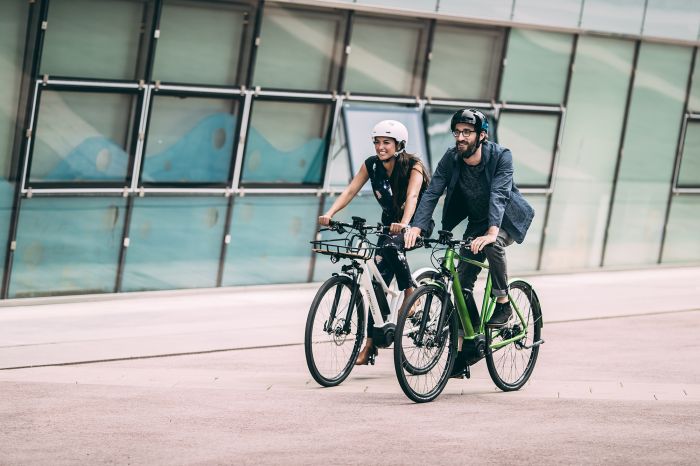 What were some important features for you when you started designing the first bikes?
The Birdy represented it all. It was efficient more than anything else. For example, when you are traveling by train and want to ride a nice bike, but don't have the space to store it, the Birdy really comes in handy. Focusing on innovation and engineering was key. The Birdy used full-suspension, which at that time was extraordinary outside of the mountain bike world. We also began following a new design language. Even today as we experience significant growth, all Riese & Müller bike designs go through a meticulous design process that we are very proud of.
The Riese & Müller GmbH bikes remind us of German cars. They're not only comfortable and efficient, but they also bring a high end design and attention to details quality to them. Can you tell us a bit about the design process?
Our process combines product/industrial design, engineering and marketing/branding; the exchange between these disciplines is always the beginning of our design process. The process itself takes approximately two years. Meaning we are currently working on 2019 models.
This extended process gives us the ability to define new mobility concepts and explore new product ideas. The ideas are a mixture of mobility trends, urban developments, target group know-how, among others. After defining a concept, Riese & Müller GmbH product designers start to develop product concepts and integrate new technology and components, or our own innovations such as our Control Technology (full suspension), or our approach of extending the range of the E-Bikes by integrating two batteries. At this point, design challenges can play a very important role.
People like Riese & Müller GmbH products because they look and feel different, and we always work on new shapes to support cycling needs such as traction and safety, but also style. Parallel to the design process, our engineers already start doing their part of the process. Riese & Müller GmbH products are highly functional, comfortable and efficient as well as safe and offer best-in-class quality. This is only possible due to our strong engineering approach. In a final phase, marketing and branding consult the R&D team in terms of relevance for the target groups, colors and accessories.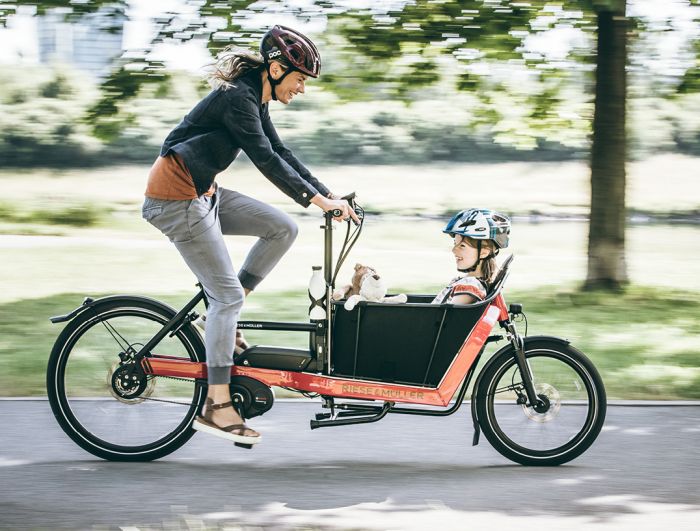 Your philosophy is 'Born Of Conviction.' Can you tell us a bit more about what that means to you?
This philosophy was born in the family garage of Heiko Müller, which was the first company HQ of Riese & Müller GmbH. Everything Heiko and Markus did was by conviction. 25 years later this philosophy still means a lot to us. We live it not only in product concepts that we bring to market, but we also look for brand and cycling or mobility conviction while recruiting new people (a tough job when you hire around 15 new people each month). We can also proudly say that our dealers sell Riese & Müller GmbH by conviction. They are on the front lines with our customers and are helping us make Riese & Müller GmbH a strong brand all over the globe. Finally, I think that this is the foundation of our high-quality, premium approach.
You've been winning Design and Innovation Awards for the past two decades, what is one thing you are incredibly proud of when it comes to the design of the bikes?
The awards over the past decades have always reflected milestones of Riese & Müller GmbH. Be it the first one in 1993—an Innovation Award which was the beginning of Riese & Müller—or the winning of the Red Dot Award which helped confirm our conviction to our specific design language. The Eco Eurobike Award highlighted that we are able to be an important player in a sustainable mobility future. There is no single award that we are most proud of, all of them made us who we are today.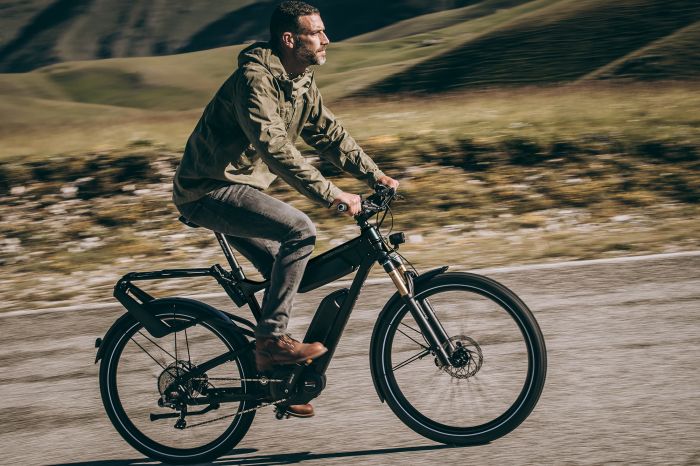 What are you excited the most when it comes to the future of Riese & Müller GmbH?
When it comes to our planet earth or the really big and long-term picture, we are most excited about the fact that we are working to improve something. This can mean having fewer cars on the streets or making more people happy because they have fun and feel better while riding one of our bikes, or making a change in their life. From an entrepreneurial point of view, the company growth (with all its ups and downs), is very exciting for all of us. We have great people working at Riese & Müller GmbH, and it's fun to build something great together. We are also excited to see the brand getting stronger and to stand next to other big mobility brands such as Mercedes or Audi.
How does the new line of Riese & Müller GmbH's US eBikes reflect the company's vision and consumer interest in e-bikes?
The 2018 line is about design, range and transportation. Our communication motto "open spaces," is a metaphor for our approach to bring people further, to make new adventures possible and to explore new versions of mobility. For example, the new Packster 40, a compact eCargo bike, is the perfect crossover model that combines e-bikes and e-cargo bikes and will be loved by people who want to replace their minivan, but still don't want to have a huge cargo bike. The new Roadster is a sleek, minimalist urban speedster and will appeal to design lovers who appreciate the classic lines of the original bike frames. Our new Delite GT signature is our flagship for 25 years of Riese & Müller GmbH—a full technology and design package—and the dream bike of Heiko and Marcus. The GT signature can do everything.