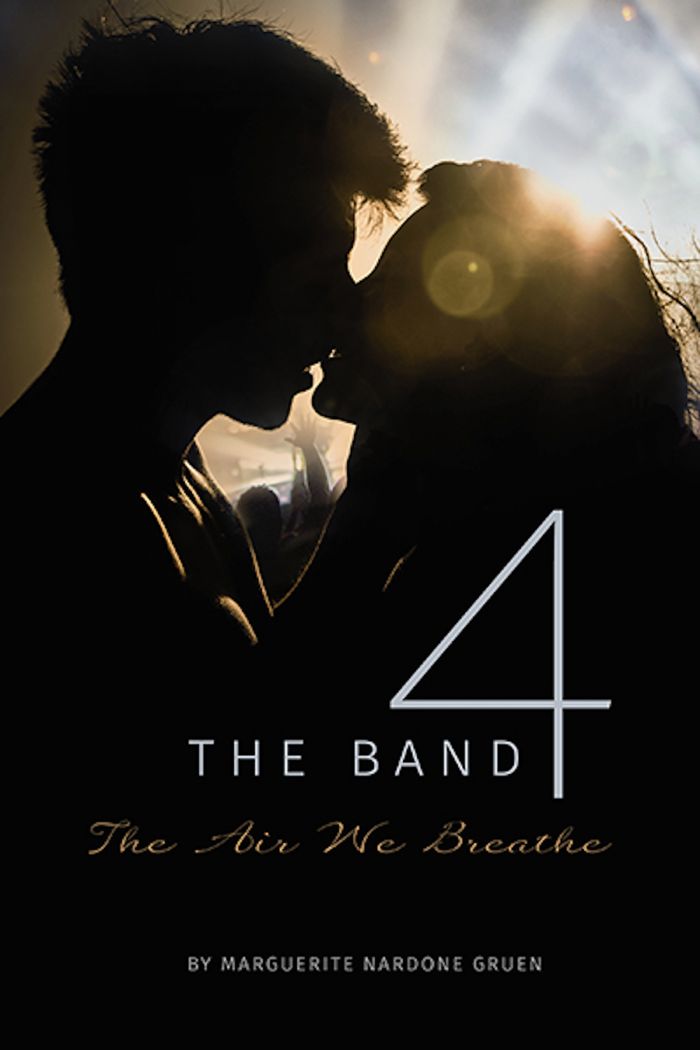 Photos Credit: Marguerite Gruen
Some dreams are more powerful than others, something that Marguerite Gruen knows well. One day, she woke up from her dream and decided to write down the story that had unfolded as she slept. The result is that Marguerite has become a first-time author, crafting a romantic supernatural story without any previous writing experience. What she does have is a love of music, which plays a strong role in the novel as it details the journey of a couple and a band. "The Band 4, The Air We Breathe," is the first installment in a trilogy of books designed for women and young adults. The unique story follows the complications that relationships face. Marguerite tells JustLuxe about her inspiring dream, her new path as a writer, and the stories that are still untold.
Your new novel is The Band 4: The Air We Breathe. How did it come about?
I had a dream one night in the spring of last year. I couldn't stop thinking about it so I felt it was trying to tell me something. I sat down one afternoon and just wrote out the dream. All of a sudden I kept picturing this couple and imagining things they would go through. Throughout the day I would write myself little notes on a thought I had about a story line for a chapter, then at night I would write it out and expand on it. I don't know what triggered that dream. It is about a band and while I love to listen to all kinds of music, I don't know what caused me to dream about a member of a band. I dream a lot and my husband tells me that the dreams I have are so strange. This one was special and I felt I had to write it out.  
Tell me a bit about you.  What let you to become a writer? 
I have been married for 35 years. I do not have any children but have six godchildren and enjoy them all, along with my 11 nieces and nephews. My two brothers and sister have been big supporters of my book and I dedicated it to them. Being of Italian decent, I have a big extended family, which I love. I did not have any aspirations of becoming a writer.  I did it because of the dream I had.  I would never in a million years have thought I could even write a book, let alone publish one. When I first got the response from the editor who reviewed my manuscript, I cried like a baby because she liked it. I couldn't believe it. It was amazing to me.
How would you describe the story?
The Band 4: The Air We Breathe is a love story. It has a supernatural twist which distinguishes it from other love stories. When people read it, I want them to feel the love between the two main characters Marguerite and Chase. It's the story of their lives together and with Chase's bandmates, whom he considers brothers. Marguerite meets Chase in a coffee shop in London the night before he was going to go to the studio to quit the band and his brothers. The turmoil, anxiety and distress he was in was unbearable. She was on a holiday after just escaping her own turmoil of being held nearly captive by her strict and overbearing parents. She feels someone in distress in the coffee shop and it stuns her because she doesn't know anyone in London. She pinpoints the distress to Chase and goes to the clerk and asks what he is drinking and can he make it in decaf. She goes to his table, takes his coffee from his hands, and slides over the cup of decaf. She tells him, "I can feel your anxiety 6 tables away. You should stay away from caffeine."  He follows her to her table and asks if he can join her. That was the dream I had that night. The book is called The Air We Breathe because every time they think they have to part, the air escapes out of their lungs. His term of endearment to her is, "You are the very air I breathe." He feels saying "I love you" to her is not strong enough to describe how he feels about her.
Why did you choose to place your story in the music world? 
I love music. I play it all day in my office. I am a product of the 60s and 70s, so I still listen to Crosby-Stills and Nash, Neil Young, Carly Simon and James Taylor, Jefferson Airplane, and classical music when I need to relax. I love Ed Sheeran, Zayn, The Weekend, and Drake, and am a big fan of Taylor Swift and Brad Paisley. I am all over the place with music, so maybe that is why I dreamt about a band.
Was that an industry you were involved in?
No, except that I was in my church choir and sing in the car a lot.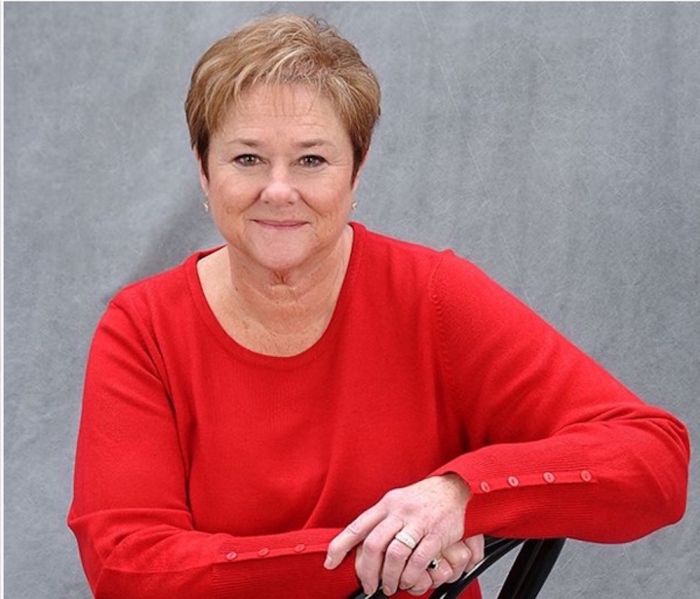 The story has a supernatural element, could you tell me a bit about that?
For some reason, I actually dreamt the supernatural element. I don't want to give out any spoilers, but down the line they find all their children have the same capabilities that they do. They feel each other's energy and that of their parents. It shocks them beyond belief. They feel (no pun intended) that having that connection to each other is a gift from God. That gift causes inflated emotions between Marguerite and Chase. He feels her happiness and pain and she feels his. If they are going through a happy moment, it is multiplied by two because they are feeling each other.  The flip side is that when things are going badly, that anguish or distress is multiplied by two as well. 
Before this story, had you ever written fiction before?
I have never written any kind of story before and never had any aspirations to become a writer.  Never in my wildest dreams did I think I could accomplish this. When Friesen sent me the first book off the press I cried all afternoon. It was one of the best days of my life.
Who do you see as your main audience and why?
Young adults and women. I was stopped by a woman in her late 80s that had read it and she absolutely loved it. She made me cry because she said she loved it even more because it came from the heart. I was so touched. So I believe it appeals to all women, both young and old.
This being your first novel, what has the journey been like for you so far?
Writing the book was so much fun. Making up the stories of their lives together and perfecting them was amazing. I am so in love with that couple and their family. I just can't seem to stop thinking about them. Working with the publisher Friesen Press was great and an adventure in itself. I didn't know anything about publishing, or how to even begin. They held my hand throughout the whole process from the editing, cover design, and inside design.
Are you working on another novel? 
The Band 4 will be a trilogy. My next book is ready to be submitted to the publisher, but because I self-published, I have to get The Air We Breathe out there first. Once that starts to move, I will be able to submit the sequel to The Band 4, which will just be titled, Ed. Ed is Chase and Marguerite's best friend, and he has quite the story to tell. Everyone who read The Air We Breathe keeps asking when Ed will be out. Then the third book will also be ready soon. That book, which is still untitled, will be about Marguerite and Chase remembering stories from their very colorful past.