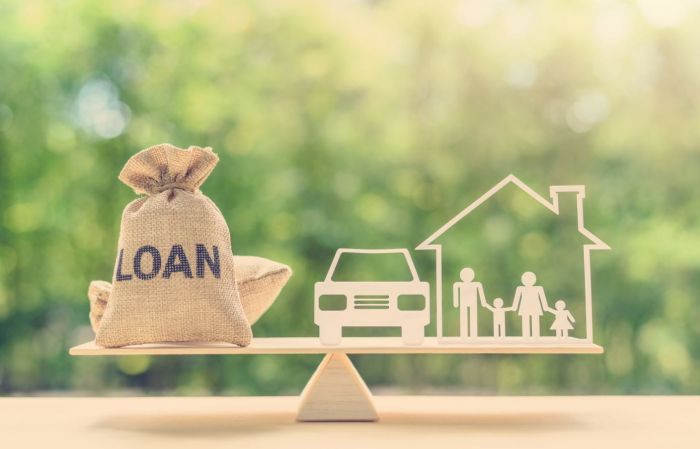 Personal loans can be a great choice if you need to come up with some funds to improve your financial picture. Whether you need the money to dig yourself out of existing debt or plan to use it for home improvements or repairs, this type of funding can be just what you need to get your finances in shape. If you are wondering whether this is the right for you, there are some things to consider.
Why Do You Need the Money?
One common use for personal loans is to consolidate and pay off debt. If you have existing credit card debt, the interest rate can make it difficult to pay down your balance. For those who are barely able to meet the minimum payments on one or more cards, consolidation can save not only money but stress.
Taking out a personal loan to pay down debt is quick and easy. You can get the information you need online. You will quickly see the different rate and term options and make a decision on which is the right choice for you. Once you have the money, you can pay off your credit card debt and repay the personal loan. Having only one monthly payment at a lower interest rate makes it much easier to gain control of your finances.
Using the Money for the Future
If you are a homeowner, you are probably familiar with expenses cropping up at the least opportune time. Some repairs can't wait, for example, a new roof or heating system often require immediate attention. Sometimes you have more time to prepare.
For example, you may be planning a kitchen or bathroom remodel. Whether you have a little flexibility or are on a tight timeline, a personal loan can be a great solution. You will get quick access to the funds you need, and because you are borrowing the money personally, you won't need to jump through hoops with multiple bids or get locked into particular replacement choices. You can have the work done the way you want, on your timeframe.
Keep Control of Your Finances
Personal loans are an excellent solution when you need to get control of your finances. However, it is important to be smart about your financial life moving forward. Once you pay off credit card debt, it is time to put the cards away while you get used to spending only what you have in your checking account. The worst-case scenario is running up additional debt while still paying off your loan. Borrowing money to get your finances back on track is a smart move.
You may be tempted to avoid the issue and continue plugging away at your balances or put off needed work on your home while trying to come up with the necessary funds. Rather than continuing to get further in the hole, use personal loans as a vehicle to transition into a stronger financial position. With the money you save in interest payments, you can build an emergency fund or start saving for other goals.