Ser CasaSandra
Here's Why Ser CasaSandra on Isla Holbox May Be Mexico's Last True Luxury Escape
While much of the rest of Mexico is experiencing some turmoil to a greater or lesser degree, life continues apace on the idyllic island of Holbox, one of the safest and most peaceful places in the country if not the entire Caribbean. The first thing you'll notice about Isla Holbox (pronounced "wholebosh"), just off the coast of Cancun but worlds apart in terms of tranquility, is that there are hardly any cars. Reachable only by ferry boat or seaplane, it seems somewhat stuck in time and has so far resisted any major development and shows no signs of losing its bohemian character any time soon.
Rapidly becoming the destination of choice for those who once flocked to Tulum which is no longer the quiet escape it once was, as Travel + Leisure put it, you go to Holbox not for trendy boutiques or nightlife but to "wade in milky, jade water and shuffle through fine coral sand, spend days on empty beaches accessible only by foot or bicycle, watch pink flamingos teeter in shallow lagoons, and snorkel with whale sharks" as the mood strikes you. Shoes are of course entirely optional and most visitors prefer to do without them entirely. There is no "scene" here and no showing off.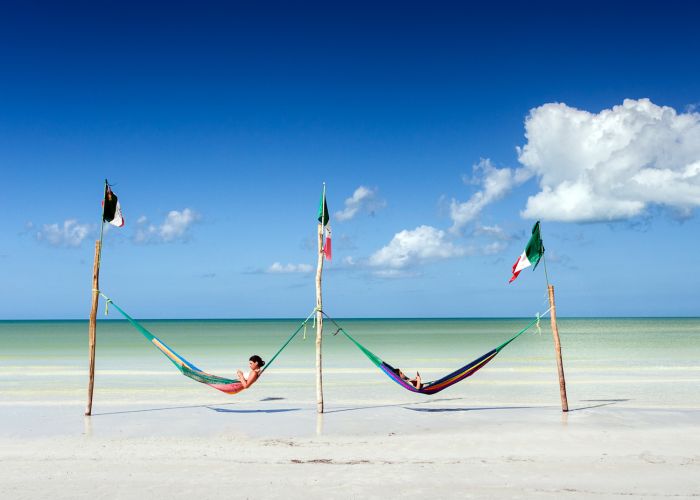 Ser CasaSandra
While going barefoot on the beach is of course the main attraction, those who don't want to completely abandon a life of luxury, and indeed anyone who truly appreciates art, design and good taste, books in at Ser CasaSandra, the island's only upscale boutique resort. With only 18 rooms and suites as well as a private villa, the organically-minded retreat set directly on a white sand beach was designed by artist, collector and writer Sandra Pérez Lozano and used to be her private residence. Also home to the best restaurant on the island of Holbox, there are no TVs or telephones in the guest rooms, and many come here for a digital detox (of course there is wifi if you choose to use it).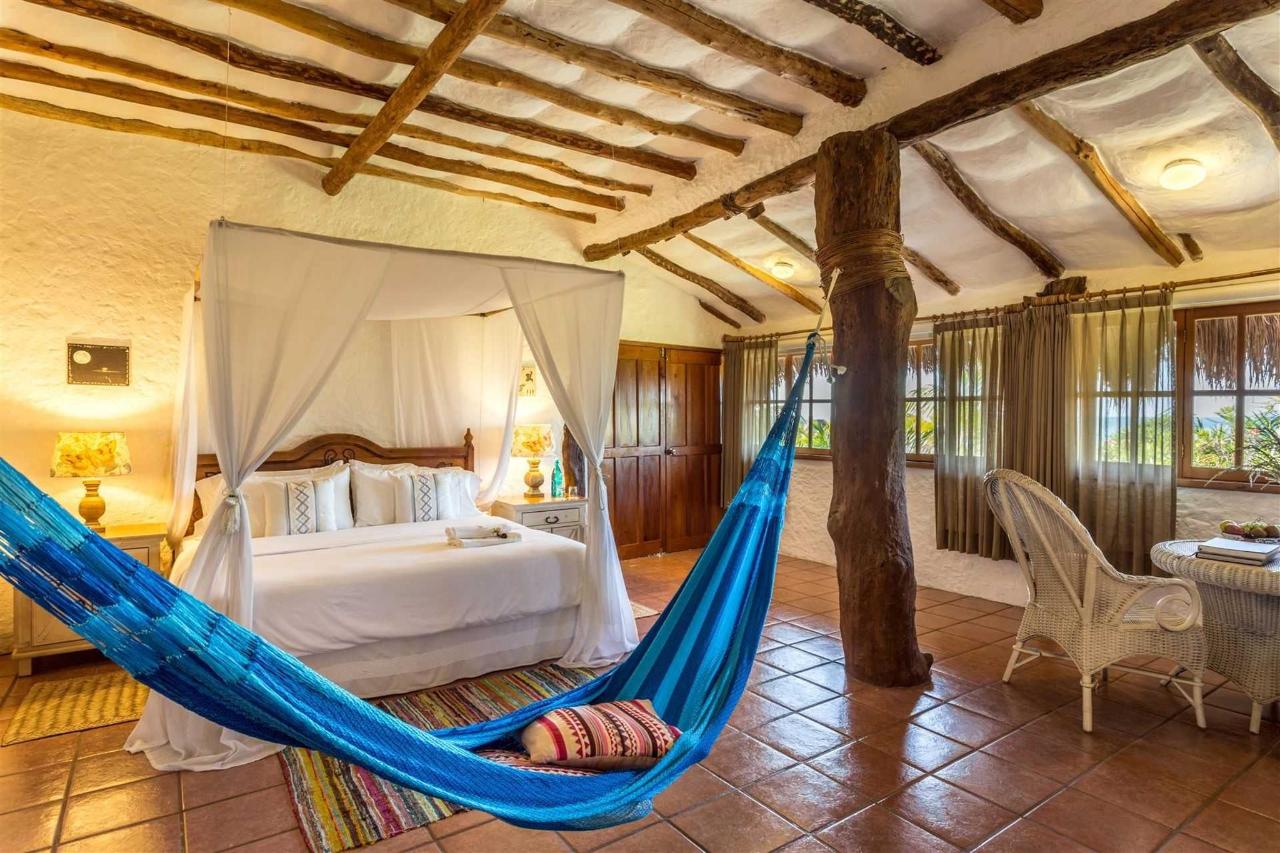 At once rustic and contemporary, with handmade Mexican and Cuban interior furnishings along with works of art both collected and created by Pérez Lozano and an emphasis on wellness, Ser CasaSandra retains the feeling of a welcoming family vacation house. Pérez Lozano conceived of it as a "canvas that keeps evolving and transforming through her creative inspiration," stemming from both her Cuban upbringing and Holbox's stunning natural surroundings. Recently refurbished, the resort has been enhanced with Bluetooth speakers in the guest rooms, handwoven linens and a revamped pool area, front garden and beach club.
Among frequent visitors – and almost all do opt to return – the Master Suite is a favorite as it offers the most privacy and is sometimes referred to as the Honeymoon Suite. Room 1 in the main house was Pérez Lozano's private bedroom before she converted the property, and it features sweeping ocean views and a private balcony. And the private villa for those who want the ultimate escape has two bedrooms as well as a living room furnished with elegant linen sofas, a dining room, bar and a private balcony with hammocks for afternoon siestas.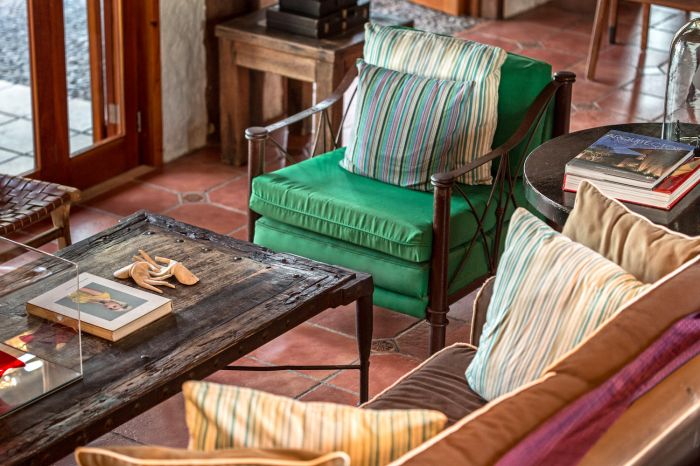 Ser CasaSandra
All of the rooms are soothing and airy with natural fabrics and just the right blend of contemporary and traditional style. As Pérez Lozano puts it, "Ser CasaSandra is defined by its organic spaces that bring nature, art and human sensitivity together to allow guests to connect with their inner selves". That starts with some of the most friendly and welcoming services, without being the least bit intrusive, that you'll experience anywhere. If you're used to big-name luxury resorts, no matter how well-trained the staff, it's impossible to overstate the ease, intimacy and genuine family feeling extended by everyone who works at Ser CasaSandra.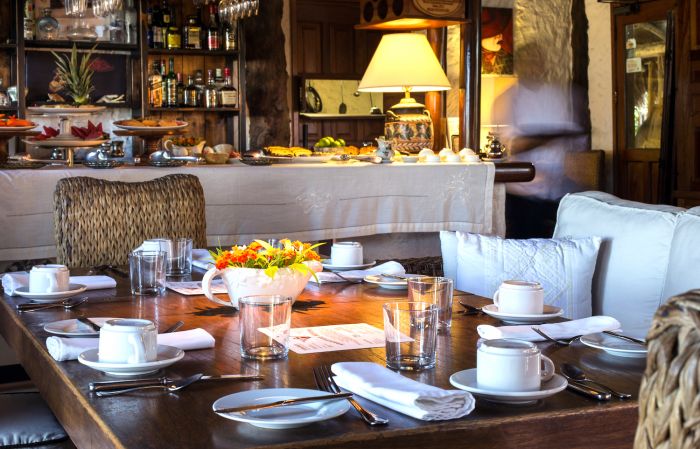 Ser CasaSandra
That's especially apparent at Esencia, the impeccable restaurant at Ser CasaSandra that seems like an organic extension of the main living room's comfortable, stylish setting. There chef, Roberto Solis has perfected his version of "New Yucatean Cuisine" combining the best of Yucatan Peninsula and Mayan traditions with a modern edge. "The idea and philosophy of this restaurant is to serve food that is linked to the sea and traditions of the Mayans," Solis notes. "The menu I have developed offers guests a taste of the Yucatean sea in a contemporary way. Using the latest cooking techniques to get the most out of the fresh quality of our ingredients guests can expect the best seafood and also dishes made with organic chicken, rabbit, duck and lamb, all from sourced from local ranches."
No less a culinary personage than Rene Redzepi, head chef and co-owner of Copenhagen's famed Noma, named Esencia as having the "best fish in all of Mexico." Diners can indulge in the beautiful restaurant, on the front veranda or lush lawn, or for the romantically inclined, directly on the beach. Another prime attraction at the property are the spa and wellness offerings, which make up Ser CasaSandra's "House of the Soul." These include massages, yoga, quartz bowl therapy and Reiki, a Japanese healing technique based on the principle that the therapist can channel energy into the patient by means of touch. As relaxed as one already is in the idyllic surroundings of Holbox, these treatments and therapies are designed to take you to the next level.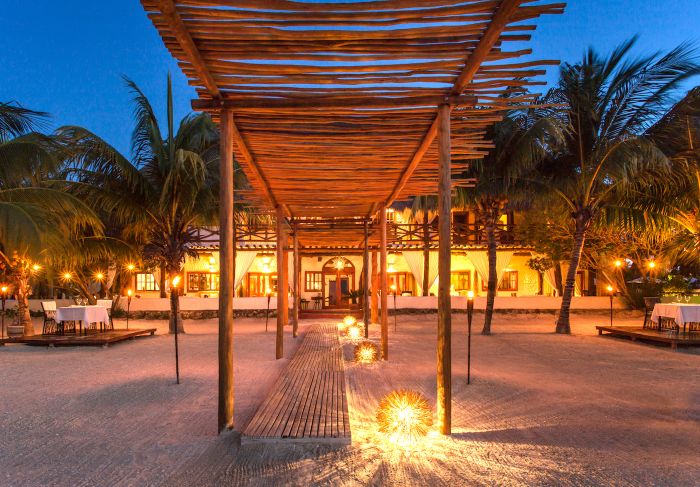 Ser CasaSandra
Most recently Ser CasaSandra launched the SER ART Project: a program embracing Pérez Lozano's philosophy of "using organic spaces to connect nature, art and human sensitivity," working with both international and local artists. "We believe that peace and art are the greatest of treasures," she says. "The SER ART project will invite curated artists to search and reflect on our natural, sociological, cultural, historic and economic environments and relevant art projects will then be curated." Reflecting on such things and indulging the senses in all of the concomitant delights is the very essence of what visiting a magical place like Holbox is all about.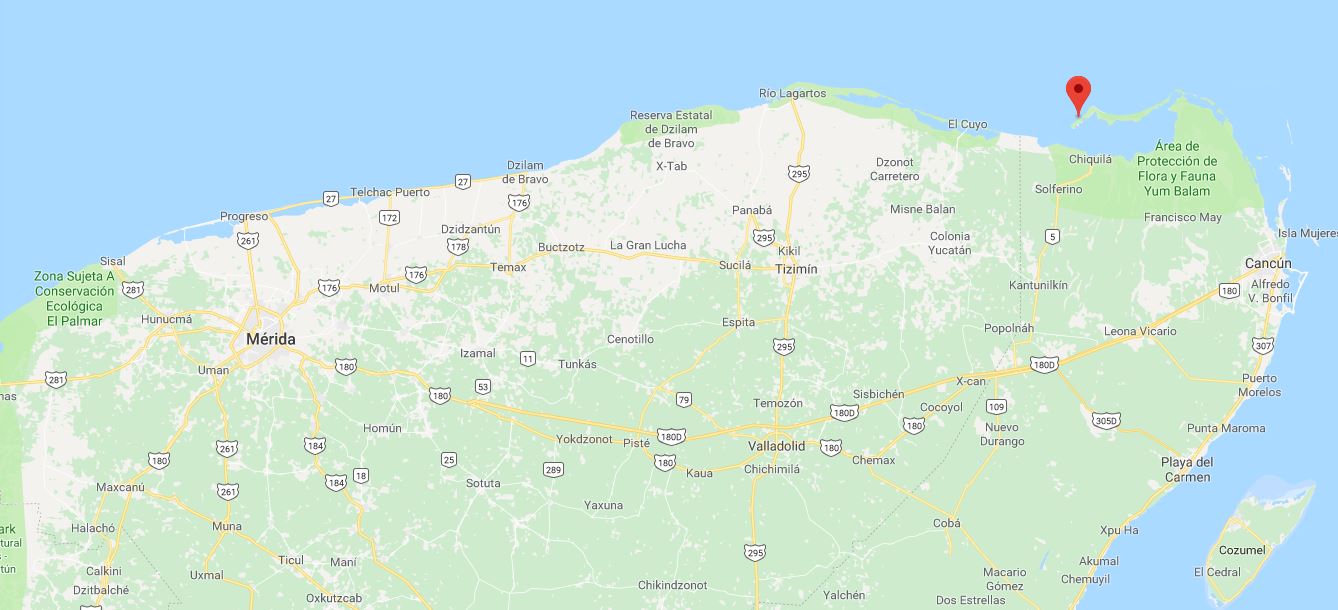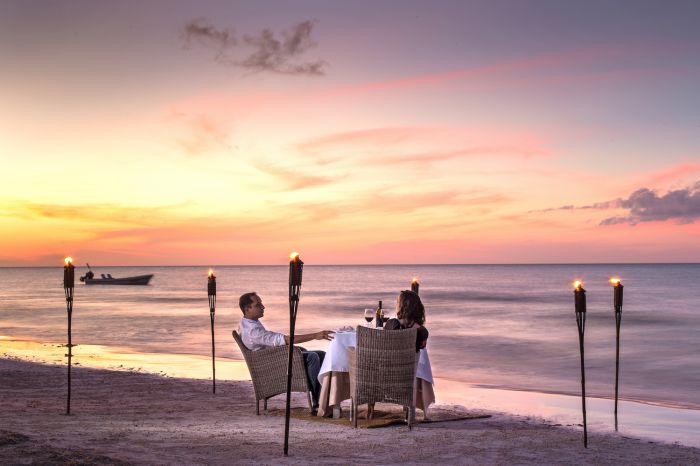 Ser CasaSandra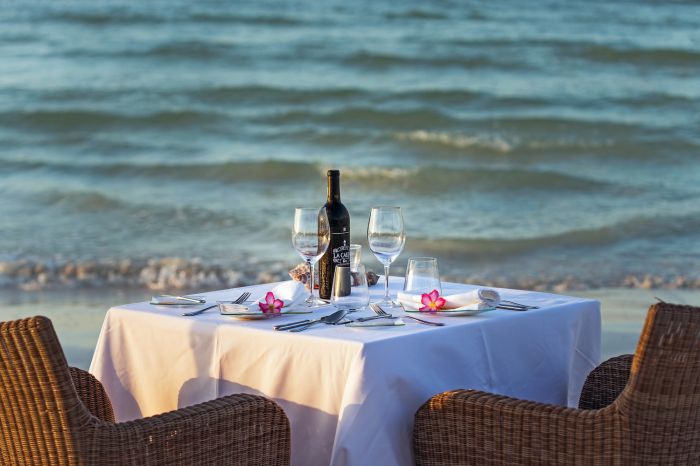 Ser CasaSandra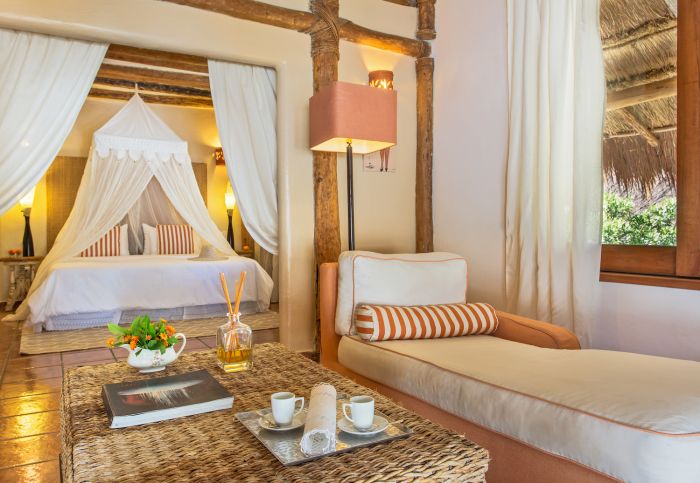 Ser CasaSandra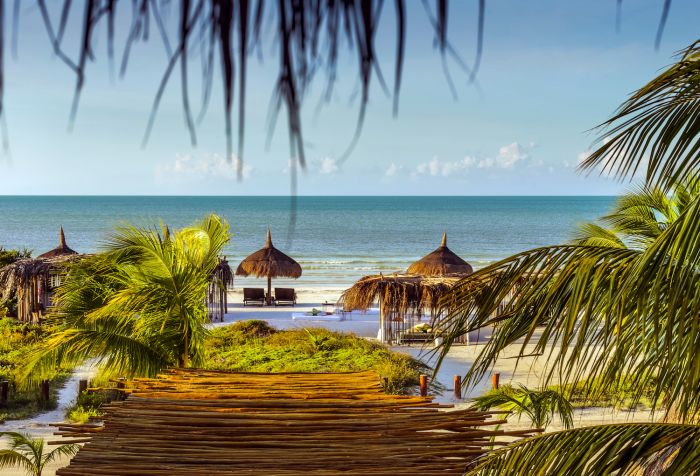 Ser CasaSandra