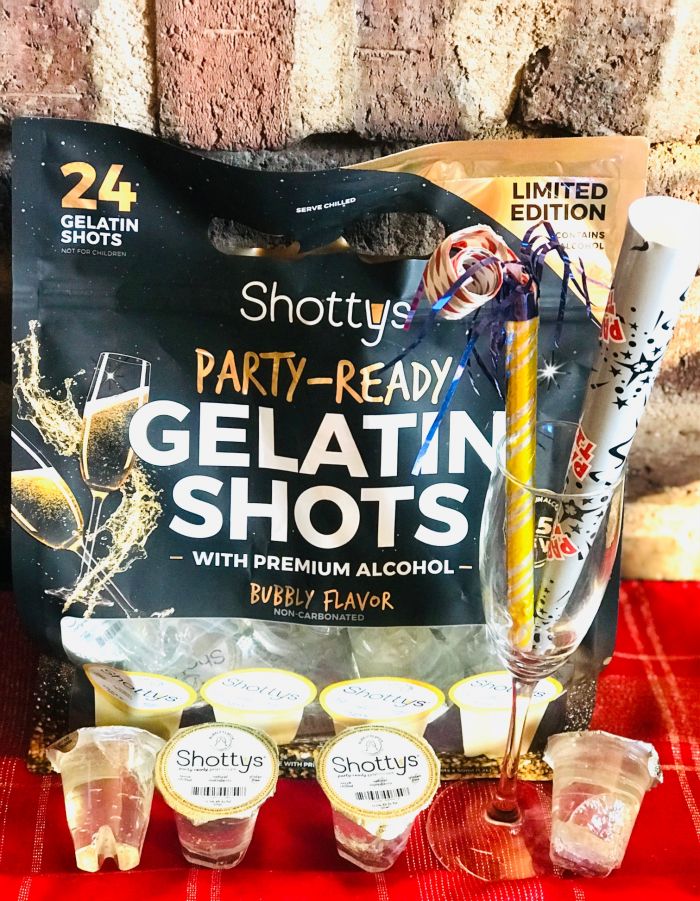 Jill Weinlein
Since 2020 was a bust, kick-off 2021 with a bubbly bang. Shottys just debuted their limited edition pre-made Bubbly Gelatin Shots. They come in a festive black and gold bag with 24 alcohol shots inside. They are smooth tasting and made with natural ingredients and flavors. No high fructose corn syrup is used in these gluten-free gels.
Each shot cup is 50ml, which is almost 2 ounces. With a 12.5% ABV, these fun squeezable and recyclable cups are perfect for New Year's Eve and celebrations in 2021 including Valentine's Day.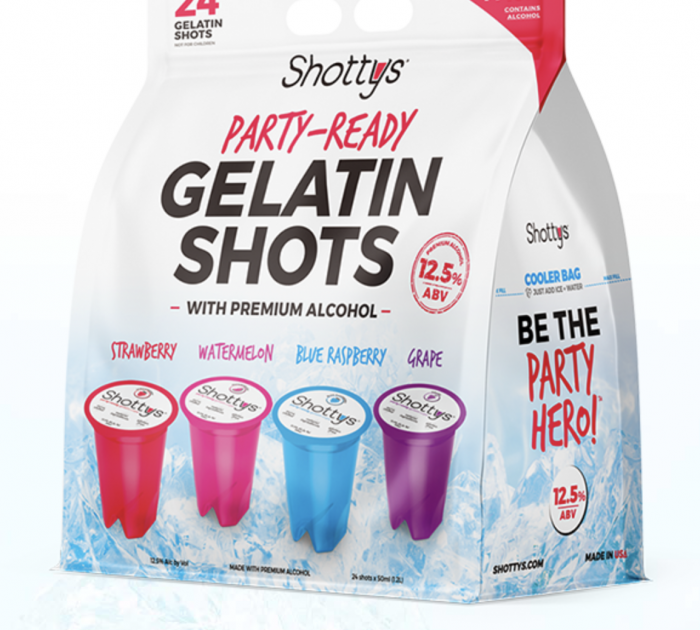 Courtesy of Shottys
Co-owners Austin Rovetti and Joe Block founded Shottys, LLC in 2016, creating fun nostalgic alcohol beverages. They make five different flavored Shottys Gelatin Shots with 6X distilled premium vodka.
A 'Party Hero' pack offers 24 shots in a variety of flavors that include strawberry, grape, blue raspberry and watermelon. Each pack can be put in a refrigerator for celebrations at home, or fill with ice and water to take a pack on the go.
Click here for locations on where you can pick up Shottys Party-Ready Gelatin Shots.
Shottys can be found at these national retailers:
-Oklahoma- Various Retailers
-Reno, NV- Costco
-San Francisco, CA- Costco
-Texas- HEB
-Virginia- Kroger
-Wisconsin-Various Retailers
-Pacific Northwest (Alaska, Oregon, Washington, Idaho)- Costco