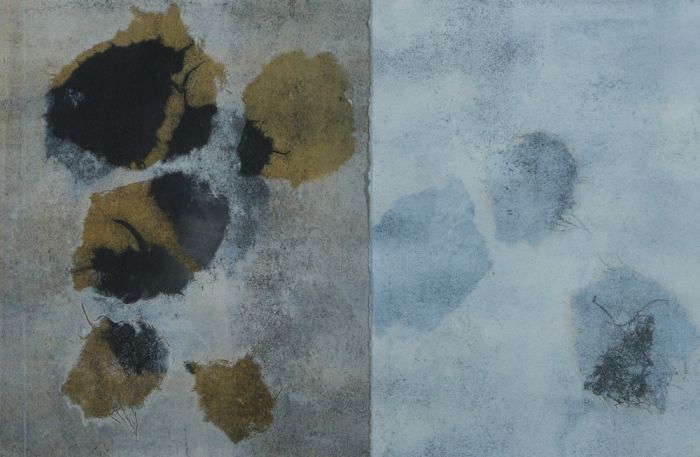 Photos Credit: Laura Bedard
Laura Bedard was into science in a big way as a child, collecting National Geographic magazines and drawing much of what she discovered within them. Still, she felt her focus was on science and the natural world, not art. That all changed in college when she began to take drawing seriously. Now, as an esteemed artist, she uses the shapes and influences from her interest in scientific discovery to create unique, captivating paintings that resemble a view of the world through a microscope. Laura tells JustLuxe about her unique perspective as well as about her books.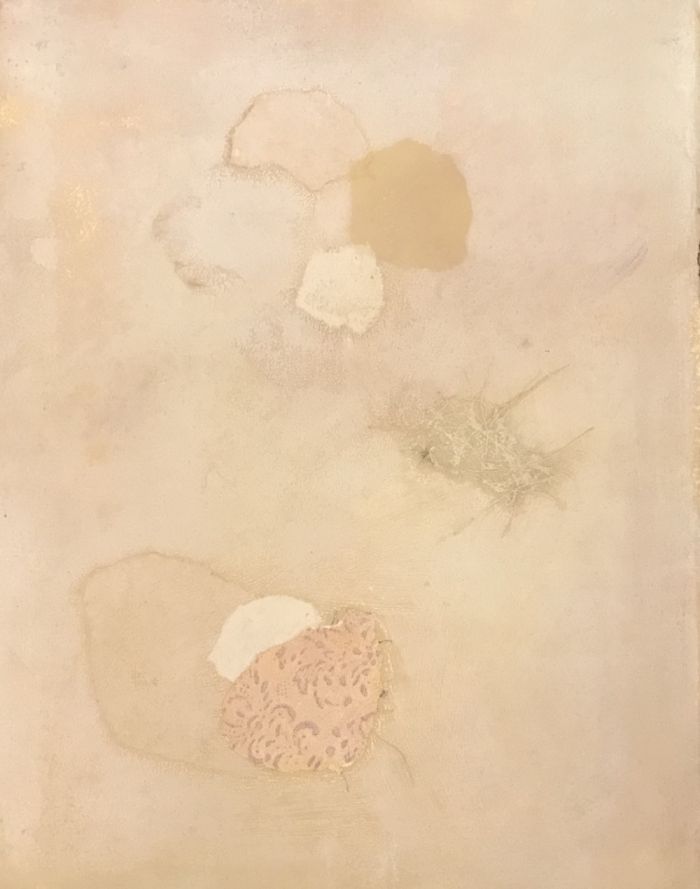 Norma
When did your focus go more from science to art?
My focus changed to art during high school. When I was a kid I was very interested in science and I would carry National Geographic Magazines around and draw animals, people, plants. Anything that interested me. During high school I started to get attention for my drawings. Up until then I never saw myself as an artist but a future scientist. My sophomore year I took a drawing class and loved it. I quickly began taking every art class they offered and took classes at the local art guild. My high school art teacher was very encouraging and inspiring.
Do you feel that your interest in science has influenced your art? If so how?
Yes, my interest in science has influenced my art. My work has a biological and celestial feel. I am most interested in the space, fluidity and feeling within the human body. I want to explore the microscopic vast universes within our bodies. I am especially inspired by cells, tissue, eggs.
When did you begin focusing on a career as an artist?
I began focusing on a career as an artist during college.
How do you describe your art?
My work has both a biological and celestial feel. Photographs of worlds that were once invisible to us are what spark that creative section of my brain. We can now see images of galaxies and micro worlds never before visible. I am fascinated by the inner-workings of the body and the micro-universes that inhabit it. Also, the spaces around us fascinate me, especially the microscopic and vast universes. Echos of the forms of the vastness of galaxies also exist within us. I'm also influenced by 15th–16th century Persian miniature paintings, especially the color warm palette.
Do you have a specific process you use?
I start off by using ink because I like to begin working with a printed smooth surface. Once the surface is dry, I add layers of transparent acrylic paint. The brush strokes from the layers of paint create an interesting surface and movement throughout each piece. Between the layers of paint and ink, I collage paper which increases the depth of the piece.
How do you feel your art has changed through the years?
Early on my work was realistic. I was interested in hyper realistic drawing. I especially loved drawing portraits. In my last year of college, I started to explore printmaking —especially mono printing. I began to work abstract. In graduate school my focus was on creating depth and layering. Then I added paint, paper and charcoal to my pieces.
The atmosphere within the human body. What do you mean by that?
I am fascinated by the inner-workings of the body and the micro-universes that inhabit it. To something the size of a cell, your body is a universe—the microscopic processes in your body are beyond your awareness or control.
What would you like the viewer to take away from your art?
The sense of flow, a natural process. Effortless.
My Adoption Feelings how did that come about?
We thought it was something that could benefit the adoption community. It's meant for parents and their children—both biological and adopted to help them deal with some challenging emotional issues. We wanted to keep the drawing and text simple for children to relate to but also have a guide for parents.
Will we be working on other books?
Yes, we are currently working on a second adoption book for children.
Where can readers see your work?
My website, Laurabedard.com