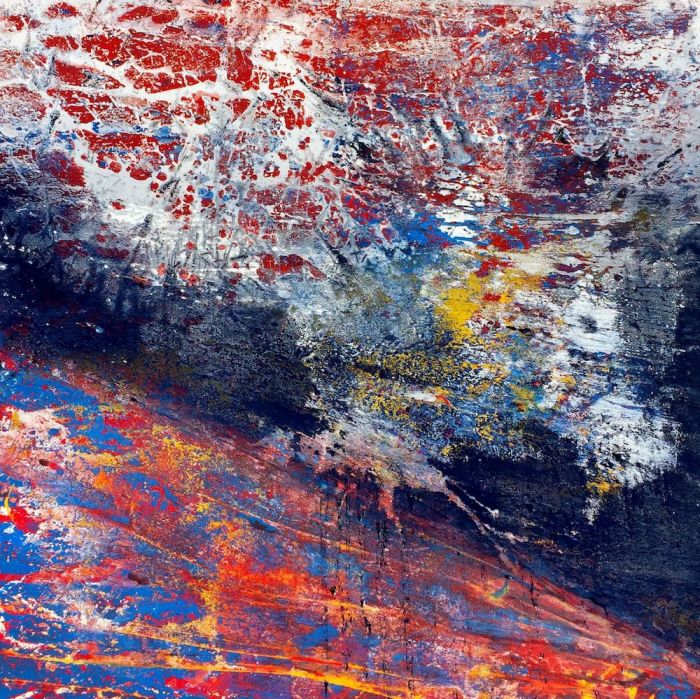 Photo Credit: Erick Sandlin
According to Erick Sandlin, lawyers and artists have more in common than you would think. He would know—Sandlin is currently a practicing attorney with a bustling art career. Not only has the juxtaposition of art and law moved Sandlin forward in both directions, but his experience as a lawyer has prepared him for his journey as a painter in an incredibly pragmatic way. "Having to adjust to a surprise in the courtroom and think on my feet has helped me be more open to challenges when I'm painting," he says. "I can only control so much of the painting and so much of a legal case. I think my best skill in both painting and legal practice is my ability to see where a painting or case is going and adjust my actions in a way to get the best outcome."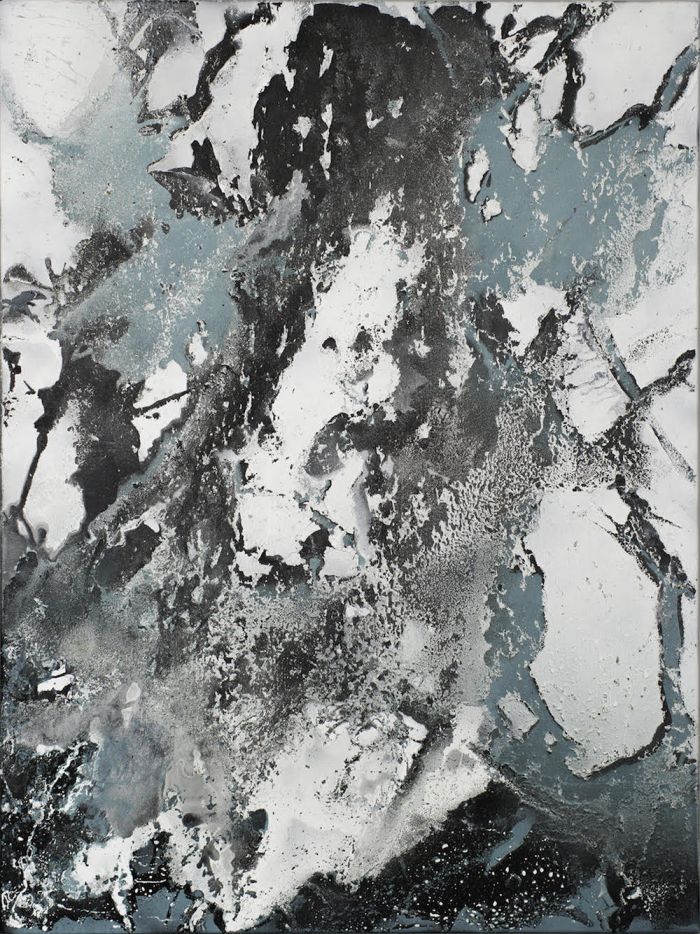 Photo Credit: Erick Sandlin
Sandlin solely works with spray paint, using it on both wood and cotton canvases. His paintings are mesmerizing. Sifting through his portfolio, you'll see an array of playful patterns and colors. Each piece is so diverse, it's almost hard to believe they're made of spray paint. When I mentioned this to him, he wasn't surprised. "As my style has evolved, people tell me all the time that my paintings don't look like they were made with spray paint. Now I enjoy hearing the surprise in people's voices when they realize that I only use spray paint."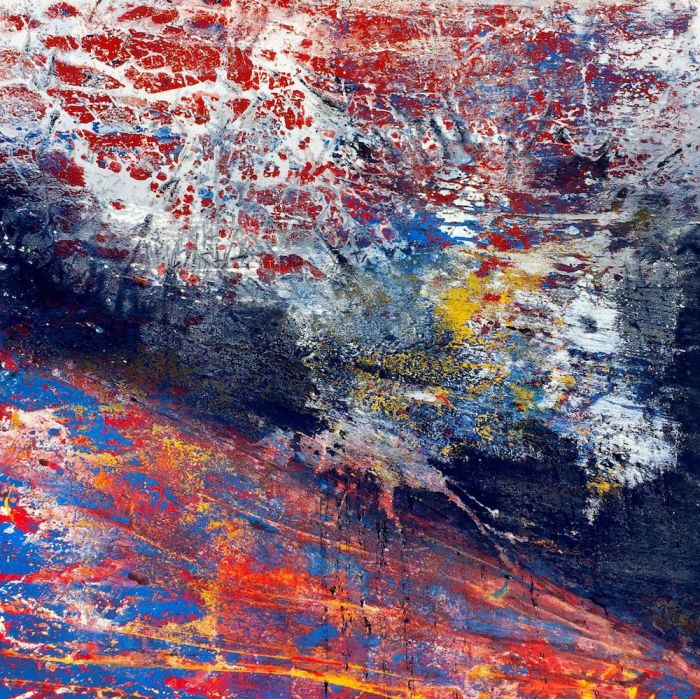 Photo Credit: Erick Sandlin
Because of the toxicity of spray paint, Sandlin works in his backyard to ensure proper ventilation. It certainly keeps him on my toes. "Leaves and sticks sometimes get in the painting, and my dog has stepped on several canvases when chasing squirrels. I enjoy the process and seeing each painting come to life. Each painting has a life of its own, and I let the process dictate where each painting goes."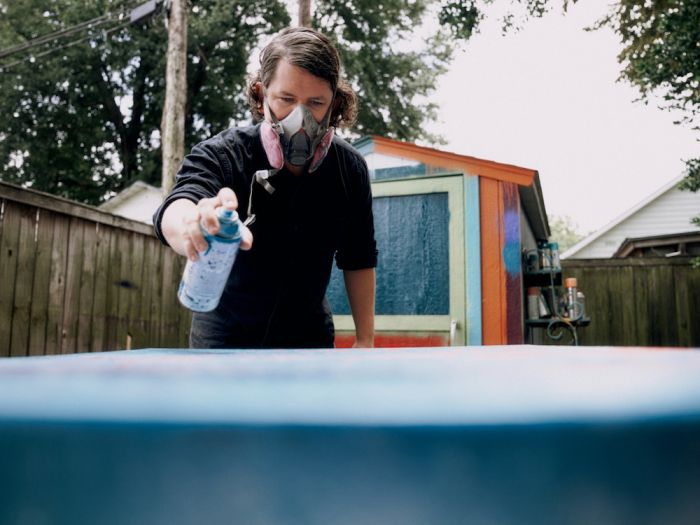 Photo Credit: Joseph West Photography
And that's exactly what Sandlin's process is about—the art of letting go. "My main inspiration when I'm painting is simply the creative process itself," he explains. Sandlin begins by gathering several colors and a general direction for the piece. But where it goes after that isn't necessarily up to him. Instead, Sandlin lets the piece decide. "First and foremost, I have learned that I need to give up complete control to a painting. I can never really recreate a painting that I've done before because I get lost and can never remember exactly how I did a specific painting. I get lost in the zone and wake up on the other side, never quite knowing how I got there. But I felt calmer and more centered than when I started."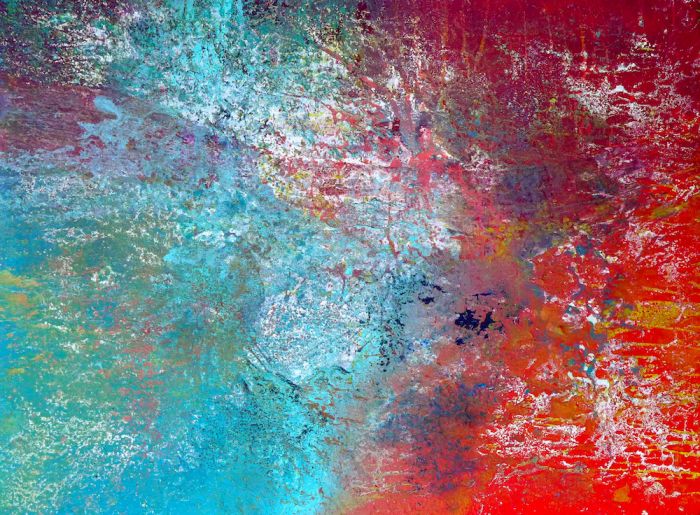 Photo Credit: Erick Sandlin
Sandlin isn't quite sure what's next as an artist, but that's how he likes it. Right now, he's teaming up with people hailing from all realms of the creative world. "I've started working with choreographers and dancers to incorporate our two worlds. I don't know what any of this will lead to, but that's what makes it worth it."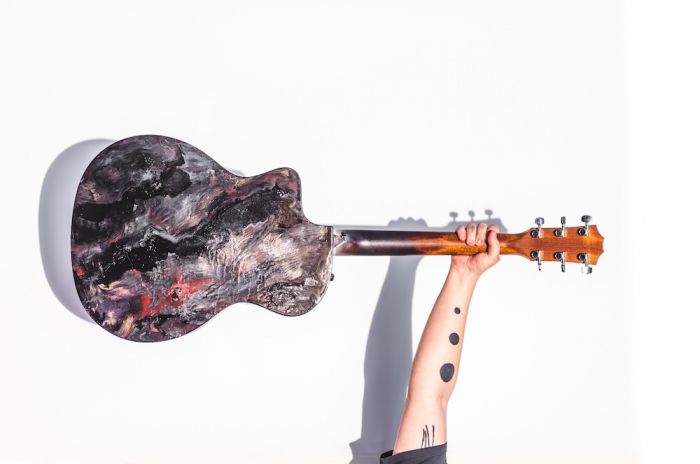 Photo Credit: Joseph West Photography
As far as Sandlin is concerned, the need to create art is something he was born with, an intrinsic characteristic that has always lived inside him, and he isn't stopping anytime soon. Luckily, he's been able to enjoy a lucrative career from the craft, but even if he were the only one to see his work, he would still do it. "I just got lucky that I found an art form that I have some talent in. But even if I never discovered anything I was good at, I would still be creating art because it is something I can't get away from. If I had not discovered abstract art, I would probably be focused on creative writing or photography in addition to my legal career. Even if no one ever bought another painting from me, I would still create because it's something that is simply a part of me."