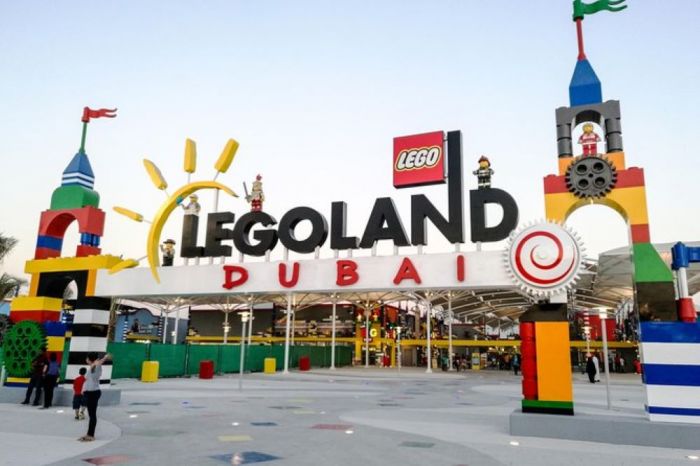 LEGOLAND
LEGO comes to life at LEGOLAND Dubai - part of an expanding Lego-themed amusement park chain that spans the globe. The Dubai Park opened in 2016, and is the first Lego park in the middle East. Containing 60 interactive rides and 15,000 Lego models, the park entrances both the young and the young-at-heart. The park was created using 60 million LEGO bricks, and is comprised of half a dozen lands, some of which are undercover and air conditioned (perfect for those blisteringly hot Dubai summer days when being outdoors is unbearable). The park is aimed at families containing children aged between two and twelve, and we visited one late December day with our two- and four-year-olds. One thing to bear in mind is that most of the rides have some sort of height restriction, and there are not many options available for children under 95cm (which includes most children under 3). Entry is free for under 3s for this reason. Fortunately, we have a prodigiously tall two-year-old, who was able, therefore, to enjoy a wider variety of the available rides.
One of the biggest attractions, however, is open to everyone, regardless of height: the indoor Middle-East themed Miniland, which has a miniature display of Dubai's world famous skyline, and other familiar city landmarks, consisting of millions of bricks. The overall effect is breathtaking. My daughters were particularly keen on the replica Ski Dubai, which includes a LEGO ski lift and chalet. Each of the displays is interactive, and there's also an area where you can make your own skyline on a dedicated play table.
One of the highlights of our visit was the Factory Tour, during which we learned how LEGO bricks are produced. Our tour guide was engaging and informative, and my children were fascinated by the machinery involved in the moulding process, which transforms the tiny plastic granules into bricks. At the end of the tour, everyone receives a special LEGO brick, fresh from the casting line.
In terms of logistics and navigability, it is possible to visit each of the six areas in a day long visit, and the park is relatively easy to traverse – just pick up a map when you arrive. There are also ample rest spots and bathrooms, and most attractions are accessible.
LEGOLAND Water Park is adjacent to LEGOLAND Dubai, and is the only waterpark in the UAE designed specifically for kids aged between 2 and 12 years old. It is perfectly possible to visit both parks within one day, and we found it was the perfect place to cool off after the main park. The Water Park is large, clean and spacious, with over a dozen different attractions. If you plan to visit both the Theme Park and Water Park in the same day, a 1 Day Combo ticket represents excellent value, even if you only stay in one of the parks for a couple of hours, as we did.
Families with young children will be in their element here. My children are already begging to return, and I must say, I'm excited to go back.
LEGOLAND Dubai 1 Day Tickets available from AED295 Per Person.
For tickets, and to book, please visit: legoland.com/dubai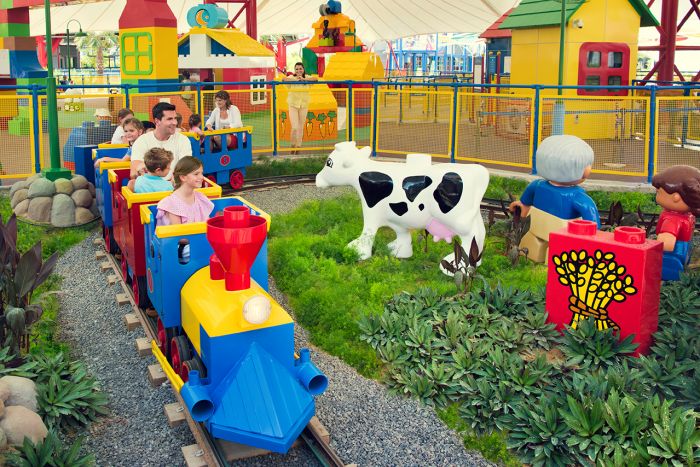 LEGOLAND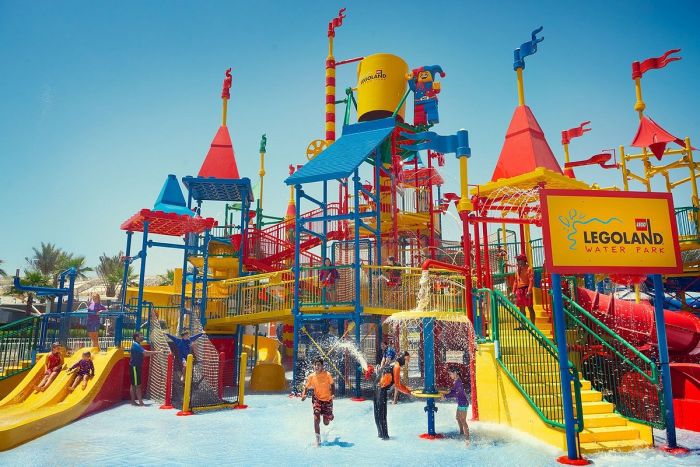 LEGOLAND