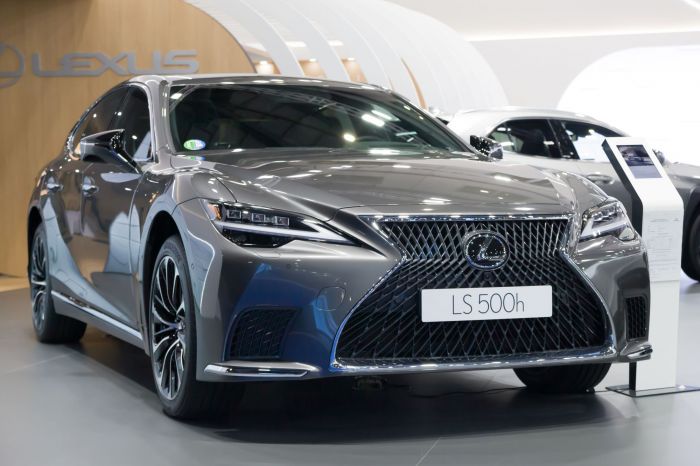 Photo Credit: Shutterstock
Since the inception of the automobile industry, many brands have vied for a place in the spotlight. Yet, only a select few have truly succeeded in capturing the hearts and minds of drivers around the world. Lexus, with its flagship model the LS, is undeniably among those elite few. Known for its groundbreaking engineering, unparalleled comfort, and meticulous craftsmanship, the Lexus LS is a testament to the brand's commitment to excellence. For prospective buyers or automotive enthusiasts looking to understand the legacy of any vehicle, it's crucial to get an in-depth look at its history. This is easily achieved by fetching a vehicle report, which provides a comprehensive overview of a car's journey, ensuring your knowledge is both thorough and accurate.
The Pillar of Reliability
Reliability in a vehicle is not just about longevity, but also about consistent performance, safety, and minimal unexpected issues. The Lexus LS embodies all these qualities, reinforcing the brand's image as a trusted luxury automaker.
Born from Toyota's unparalleled engineering ethos, the LS has been a representation of Lexus's pursuit of perfection since its debut in 1989. The sedan's track record speaks volumes: low maintenance costs, fewer recalls, and stellar customer reviews have cemented its place as one of the most dependable vehicles in the luxury segment.
Comfort Beyond Expectation
If luxury were to be defined by a driving experience, the LS would be a textbook example. Every aspect of the sedan is sculpted keeping the driver's and passengers' comfort in mind. The plush interiors, crafted using high-quality materials, offer ample space, ensuring that even long journeys are a delight.
From the multi-adjustable power seats, equipped with heating and ventilation, to the advanced climate control system, everything is designed to enhance comfort. The in-cabin experience is further accentuated with a state-of-the-art infotainment system, ensuring passengers are always entertained, connected, and at ease.
The Art of Craftsmanship
A vehicle's design and build quality say a lot about a brand's dedication to its products. The Lexus LS, in this regard, is a masterpiece. The exterior design, while exuding elegance, is also aerodynamic, hinting at the perfect blend of form and function.
The true magic, however, lies within. The use of materials such as soft leather, polished wood, and precision-cut metals showcases the brand's commitment to delivering a top-notch experience. Every stitch, every knob, every control is a testament to the meticulous attention to detail that goes into making the LS a class apart.
The Road Ahead: Adapting to Change
The automobile industry is rapidly evolving, with a strong emphasis on sustainability and technological advancements. Lexus, being a forward-thinking brand, has ensured that the LS evolves too. Hybrid variants of the LS are now available, offering the same luxury experience but with the added benefits of reduced emissions and increased fuel efficiency. This move not only underlines Lexus's dedication to preserving the environment but also caters to the growing base of eco-conscious consumers.
In Conclusion
The Lexus LS is more than just a luxury sedan; it's a statement. It showcases what is possible when a brand refuses to compromise on quality, comfort, or performance. Whether you're in the market for a new car or just an automotive enthusiast, the LS serves as a benchmark in the luxury segment, setting standards that few can match. Before making any purchase decision, it's always wise to be well-informed. A detailed vehicle report can be invaluable, offering insights that might not be immediately visible. With a rich history and a future filled with promise, the Lexus LS stands as a beacon of luxury, reliability, and, above all, excellence.