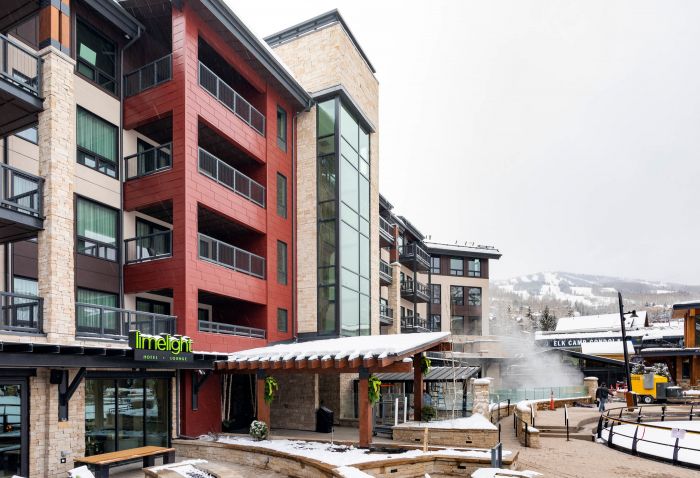 Limelight Snowmass
I was thrilled when I heard my favorite Aspen hotel was opening another location in Snowmass Village. The Limelight is not a newcomer to Aspen; it can trace its roots to the 1950s before Aspen was well known. With the opening of the third Limelight Hotel in Snowmass on December 14, 2018, a new chapter in luxury and comfort has begun.
The Limelight Snowmass like its other two sister properties provides guests with exceptional service. I was impressed with the number of staff that remembered both my wife's name and mine our first day at the Limelight. I noticed all the guests received the same attentive service we did.
On arrival, the bellman asked where we parked. It turned out I goofed up and parked on the wrong level, and went down to move my car. When I got to the pay station, I realized I forgot the ticket to get out of that parking area. Just seconds later the bellman appeared with the ticket he got from my wife in the lobby freeing me from parking lot jail. That's great service!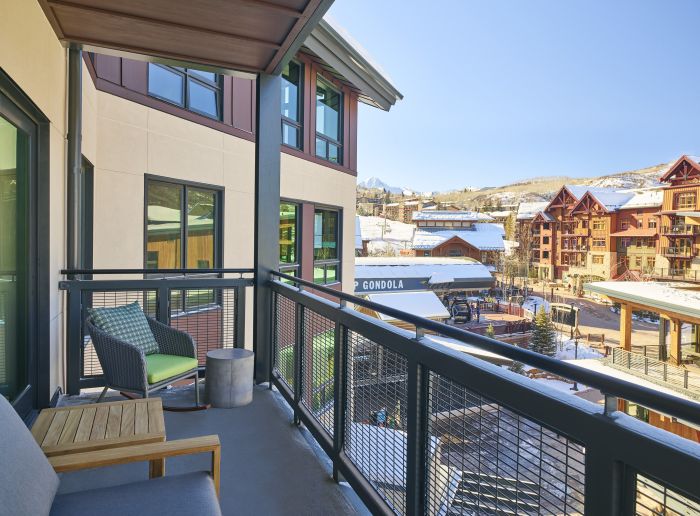 Limelight Snowmass
One of the best aspects of this new Limelight is its ski-in-ski-out location at the base of Aspen Snowmass. With winter being the most popular season, guests will love the ease of getting on and off the slopes of this awesome mountain playground. Just a short walk takes guests to the Elk Camp Gondola for access to most of the mountain. Walk just a bit further and the Village Express lift will speed you up to the northern side of the mountain. Although the Limelight has a ski self-storage area, some will find it easier to use the staffed ski valet near the base of the Elk Camp Gondola. If you rent your ski or snowboard equipment from Four Mountain Sports the staffed ski valet is free.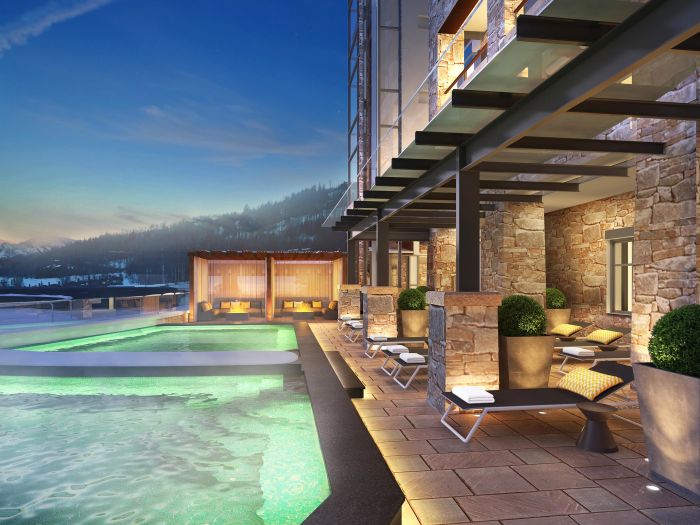 Limelight Snowmass
Before and after skiing, guests are treated to a luxurious refuge of 99 rooms. Whether you select a deluxe, grand deluxe, luxury, or terrace room, you'll be living life in the lap of luxury. Choose a slope-view room if you want to watch skiers, sunrise, and sunsets animate the mountain scene. Village-side rooms offer a view of the ice skating rink, quite handy if you have kids skating unaccompanied. Although I didn't see any guests with dogs, pets are allowed on all but the third floor for a fee of $30 per night.
Thoughtful in-room amenities like humidifiers ease life in the high-and-dry climate. For those who appreciate a desk, find an artfully designed real wood two-sided desk that doubles as a card or game table. For in-room dining, the Limelight Hotel provides a microwave, a cool retro fridge, plates, bowls, cups, glasses, and cutlery. With several delicious restaurants and cafes nearby offering to-go food, these dining implements come in handy.
Kurt Jacobson
For those seeking a more extended stay far into the future, there are 11 residences for sale. As of this moment, there are only three of these pleasure palaces left! With sweeping views of the slopes, balconies, and several room configurations, the residences are great places to call home in Snowmass. No wonder they are almost sold out.
Hotel amenities are numerous and appeal to a wide range of ages and interests. Inside the hotel find a climbing wall (free to guests or $10 fee for 30 minutes for visitors) that soars five stories high. A full bar is located in the lounge area serving mixed drinks, craft beers, and wines by the glass or bottle. Families with small children love the kid's room in the lobby area with lots of games for the younger guests. Adults appreciate the après ski at the bar and lounge where they can relax in view of their children. Music in the lounge is provided year-round featuring a variety of genres five nights per week. A fitness center is located close to the two outdoor spa pools providing a workout/soak combination. With the addition of a Peloton cycle, this is not an average fitness room.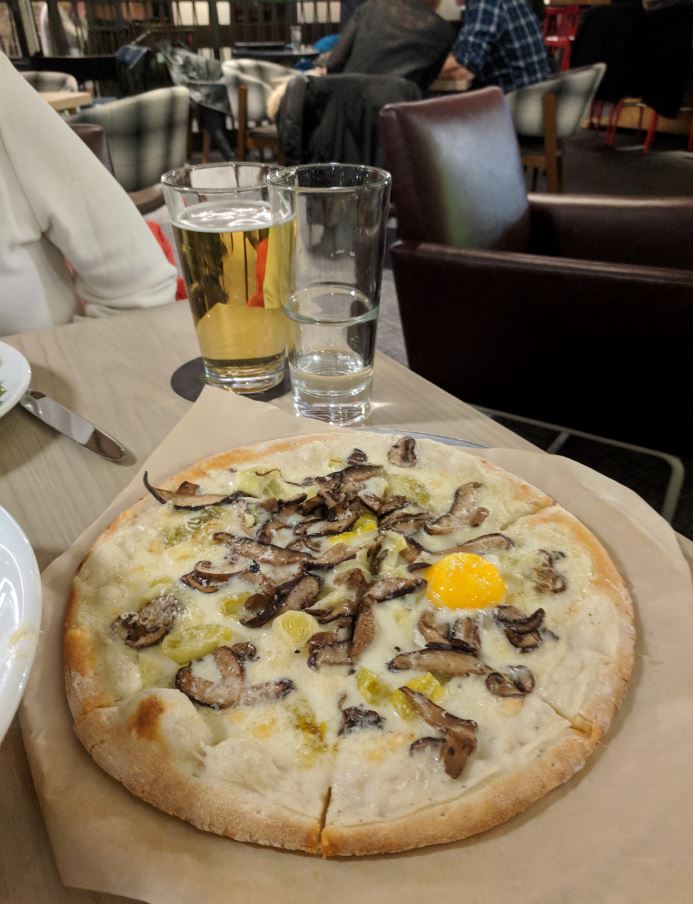 The Limelight Hotel in Snowmass has stepped up the dining options their Aspen property was already known for. Guests can still order delicious flatbreads, salads, and small plates. What's changed is the addition of dinner entrees tempting you with pan roasted Boulder chicken, Colorado lamb, seared sustainable salmon, and more. When you feel like hanging out after a day of skiing, biking, or hiking, it's great to have a quality onsite restaurant. A full breakfast is included in your room rate and features a buffet with bacon, eggs, potatoes, waffles, pastries, and more. Grab a table in a secluded part of the lounge for a semi-private breakfast if desired.
The Limelight Adventure Series offers special activities. Don't miss the First Tracks on select Fridays throughout the ski season. Inside Tracks takes guests on a small group tour of the mountain before the lifts open to the public. Enjoy one long run with a member of the Aspen ski and snowboard school. Sometimes you might be the only ones who signed up for this special and get a very private tour of the mountain.
Summer activities rival the winter season with lift-served biking on over 50 miles of exciting terrain. Catch the gondola right next to the Limelight, then cruise down the mountain on challenging trails in the trees. Fly fishing, hiking, golf, rafting, Alpine Coaster, and a new Lost Forest zip line course add to the list of fun summer activities while in Snowmass.
To round out the ways guests can experience the Limelight Snowmass is an event space for meetings, weddings, family reunions, etc. With over 3,000 sq. ft. of flexible indoor and outdoor event space, you're sure to have a perfect event.
Aspen Snowmass holds so many reasons to visit. With the addition of the Limelight Snowmass, there's one more good reason to come and stay awhile.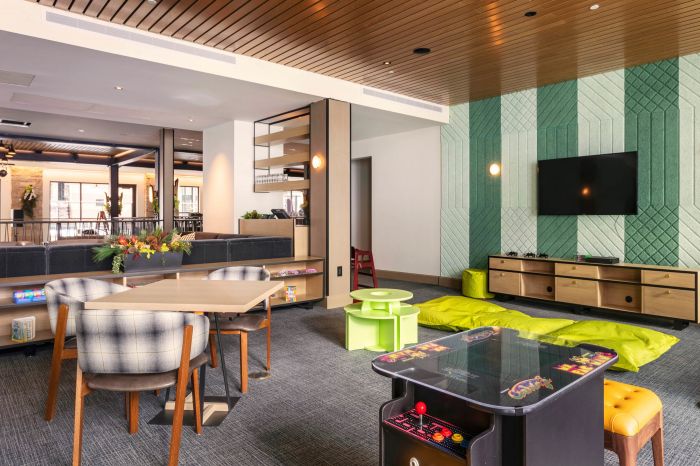 Limelight Snowmass