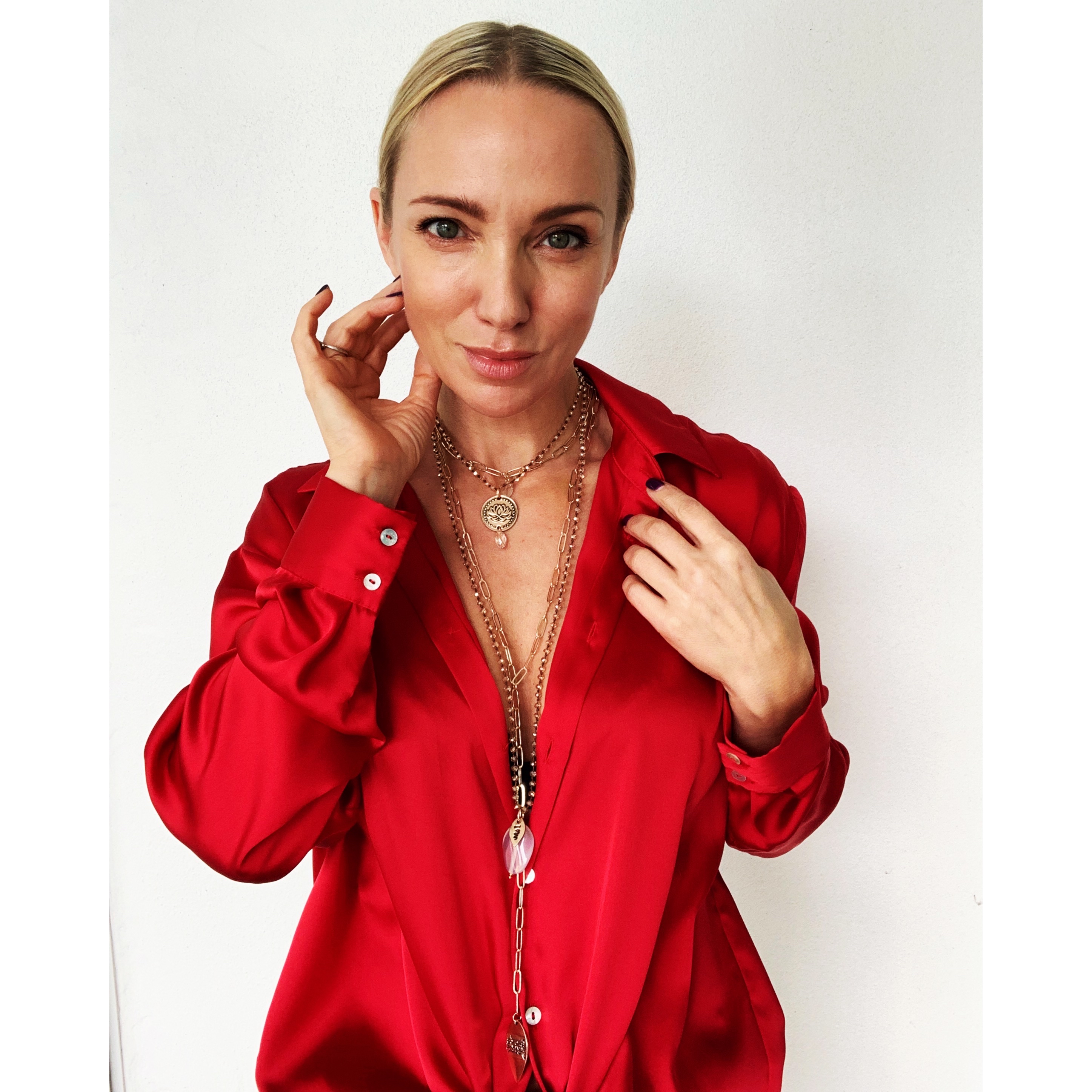 Catherine "Katia" Rudnick, owner and jewelry designer at Katia Designs
The stores are filled with items that have been pumped out one after another, all having the same look. Those gifts are often lacking meaning and don't resonate with the person receiving it (that's why returns are so high following the holiday). Taking a different approach and opting for something with meaning is a great way to show people your appreciation and gratitude. Katia Designs specializes in helping people with unique and personal gifts all year long.
"People want a gift this season that is unique and that's exactly what I focus on," says Catherine "Katia" Rudnick, owner and jewelry designer at Katia Designs. "My jewelry focuses on peace, strength, and comfort. I am a vessel that helps bring the healing and enlightening messages to the world."
Rudnick, who grew up in Soviet Russia, is now a wife and mother of three running her own jewelry design studio in South Florida. Having always been drawn to art, in recent years, she has followed her passion in turning to spiritual jewelry design. Her line of Bohemian chic-style spiritual jewelry offers natural elements, such as gemstones, crystals, and seashells.
Each piece is carefully crafted so that it will resonate with the person wearing it. Every necklace has a pendant that has a message on it and a stone. The earthy, glam style provides people wearing them with enlightenment, encouragement, healing, and mindfulness. Those who are drawn to such jewelry tend to practice meditation, manifestation, mindfulness, and the Laws of Attraction.
"Those who buy and wear my jewelry do so because they find meaning in it, which is my goal with each piece," added Rudnick. "I'm happy to help you with a piece of jewelry designed just for you that will have an uplifting message that resonates with everyone on your list."
Spiritual lifestyles have been on the rise in recent years. According to the Pew Research Center, 27% of U.S. adults consider themselves to be spiritual, but not religious. Those who are spiritual often relate to such things as meditation, manifestation, mindfulness, etc.
Katia Designs is offering a 15% discount for the holiday with the promo code KATIA15 for first time buyers. There will also be a special holiday sale from November 22-29, 2021, where buyers will get 10% off one necklace, 15% off of two, and 25% off of the purchase of three or more.
The energy-focused, feel-good line of jewelry also comes with a patent pending clasp that allows people to choose multiple ways to wear the necklace. The pendant and stone can be worn at different lengths, depending on one's mood or outfit. To see a video on how the necklace has been uniquely designed with the patent pending clasp, visit the site: https://www.youtube.com/watch?v=Q5oj8uCJueY.
Katia Designs offers a full line of handmade spiritual jewelry, including malas, chokers, fusion, danties, and bracelets. With a 33% customer return rate, many people find the jewelry at Katia Designs to be somewhat addictive. To view the collection and learn more, visit the site at: https://katiadesigns.com.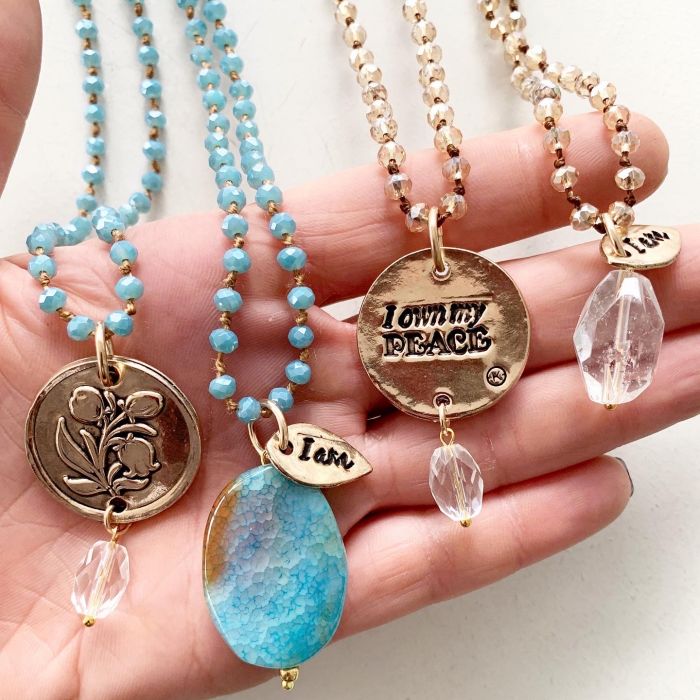 Photo courtesy of Katia Designs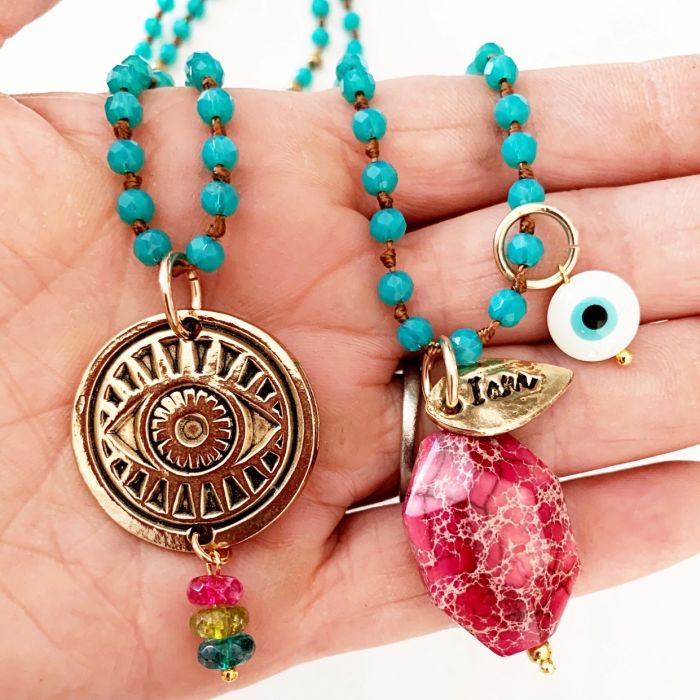 Photo courtesy of Katia Designs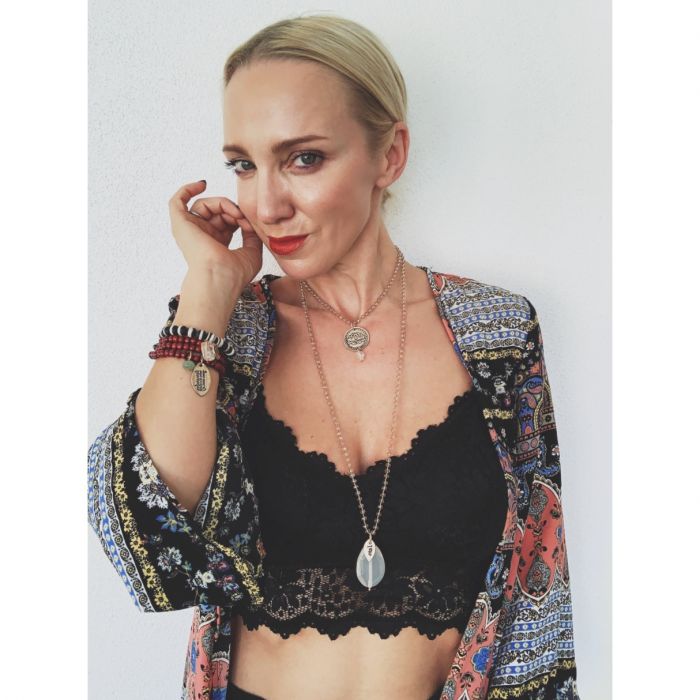 Catherine "Katia" Rudnick, owner and jewelry designer at Katia Designs