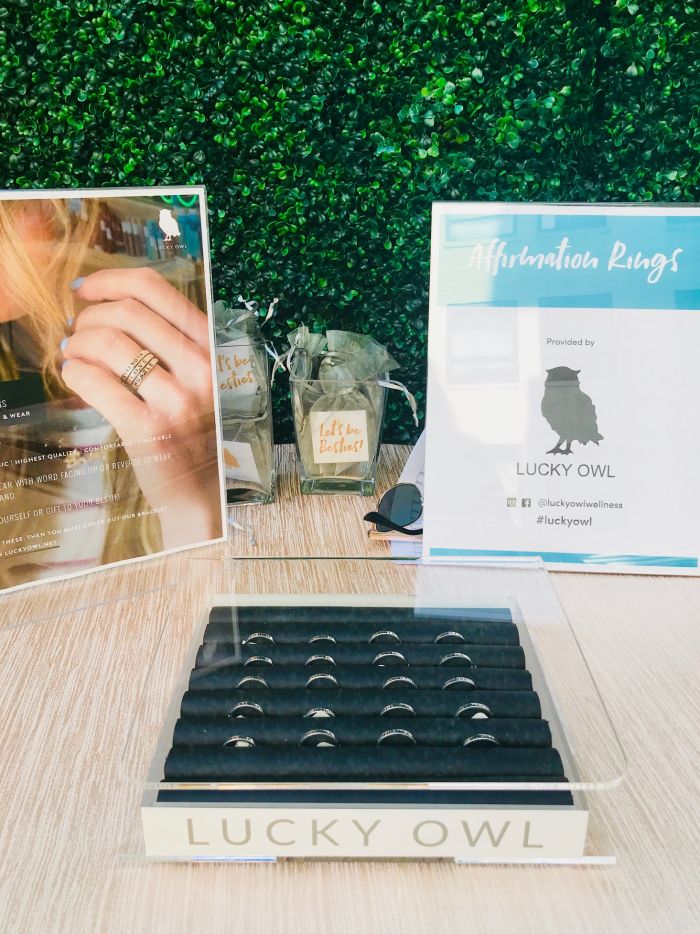 Jill Weinlein
Walking into the luxury Beverly Wilshire, a Four Seasons Resort in Beverly Hills, I admired the exquisite flowers on a center table before attending an invitation-only special Wellness Month event at the hotel's rooftop Secret Rose Garden.
Standing out on the rooftop overlooking Rodeo Drive, I was welcomed by Lisa Wang Michaelis, the founder of Wellness Month. "For the entire month of August it's about self-care and putting yourself first," she said. She introduced me to one of the representatives at the event, Jackson Schlekewey from Lucky Owl.
He showed me five different rings and offered me to select one. They are made with sterling silver and are hypoallergenic. Each ring has an affirmation word engraved on one side and a touch of bling on the other side, giving the wearer a chance to show a little reflection of one's spirit and a friendly reminder of one's aspirations.
Looking at Hustle, Believe, Love, Strength, and Truth, I selected Believe, because that is my mantra in life. These rings can be stacked on one finger if you chose to wear more than one declaration or just wear alone.
Jackson told me that these inspirational rings make wonderful gifts to yourself and others and during the month of August, Lucky Owl is offering a Wellness Month promotion - 30% off any item purchased by using promo-code WELLNESSMONTH.
Lucky Owl
Wearing a Lucky Owl affirmation ring shows your aspiration and spirit.