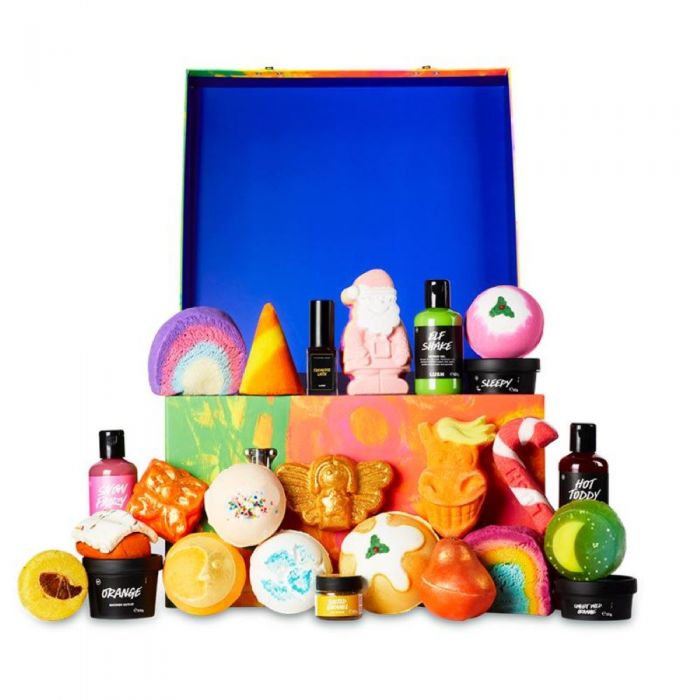 Lush
Christmas is creeping closer, and even the staunchest Scrooge would struggle not to summon up some seasonal excitement when presented with Lush's Advent Calendar 2022. Long gone are the days when the countdown to Christmas would be marked by a coloured festive picture or a measly morsel of chocolate behind a cardboard flap. The market for 'grown up' advent calendars has mushroomed over the past few years, and is now a serious business. There is a huge variety of advent calendars available, but Lush – best known for its bath bombs and vegan, ethically-produced, cruelty-free skincare products – makes one of the finest.
December can be such a slog – diminished daylight, dreary weather, the demands of relentless socialising – that it is a real pleasure to have a delightful little surprise to look forward to each morning. The calendar consists of 25 gorgeous, hand-picked products, all designed to bring joy and festive cheer in the run up to the big day and beyond. There are four items exclusive to the gift, and all of the contents are packaged within an eye-catchingly vibrant, limited-edition box designed by ARTHOUSE Unlimited (a charity supporting the artistic talents of adults living with complex neuro-diverse and physical support needs with which Lush has collaborated over the past seven years), which is the perfect container for storing your Lush treats all year round. As Suzie Hackey, Lush's Gifts Creative, notes: "We love to create packaging that can have a life long after it has been gifted and our Advent Calendar is no exception. This handmade box has been designed with reuse in mind, not only creating a beautiful keepsake that can be used throughout the whole year but a box that could be re-gifted for another present or occasion." As you would expect, the packaging is ethically sourced, and consists of 100% recycled and natural materials, which may also be reused and recycled.
It truly is a treasure trove of the brand's top seasonal vegan bath and skincare products, including some of our favourites: the iconic Golden pudding bath bomb and the Hot Toddy Shower Gel. Another popular inclusion is the montalbana shampoo bar, which lathers up quickly and easily, and is a must-try for those trying to swerve single-use plastic. Lush fanatics will appreciate the inclusion of two retro products (the Gingerbread House bubble bar and the Christmas Party bath bomb) that are exclusively available in the advent calendar. There is a broad range of products, including the Turmeric Latte Perfume, a mouthwatering Salted Caramel lip scrub, a Sweet Wild Orange hand balm, and of course a wide array of the bath bombs and bubble bars for which Lush is renowned.
If you're after a treat (or 25) to make the run up to Christmas feel extra special and indulgent, spoil yourself with this lush assortment of goodies.December will be upon us before we know it, so be sure to get your Lush Advent Calendar 2022 soon; previous years' calendars have sold out in a flash, so buy early – either in-store or online – to avoid disappointment!
Lush Advent Calendar 2022, £185/$300
To purchase, please visit lush.com (UK) or lushusa.com (USA)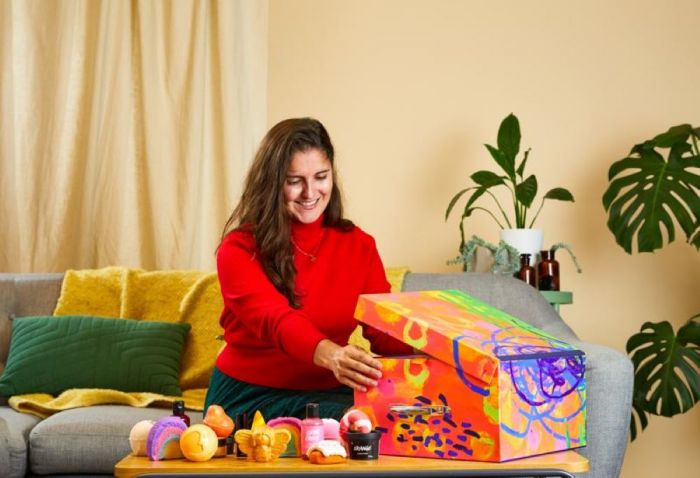 Lush