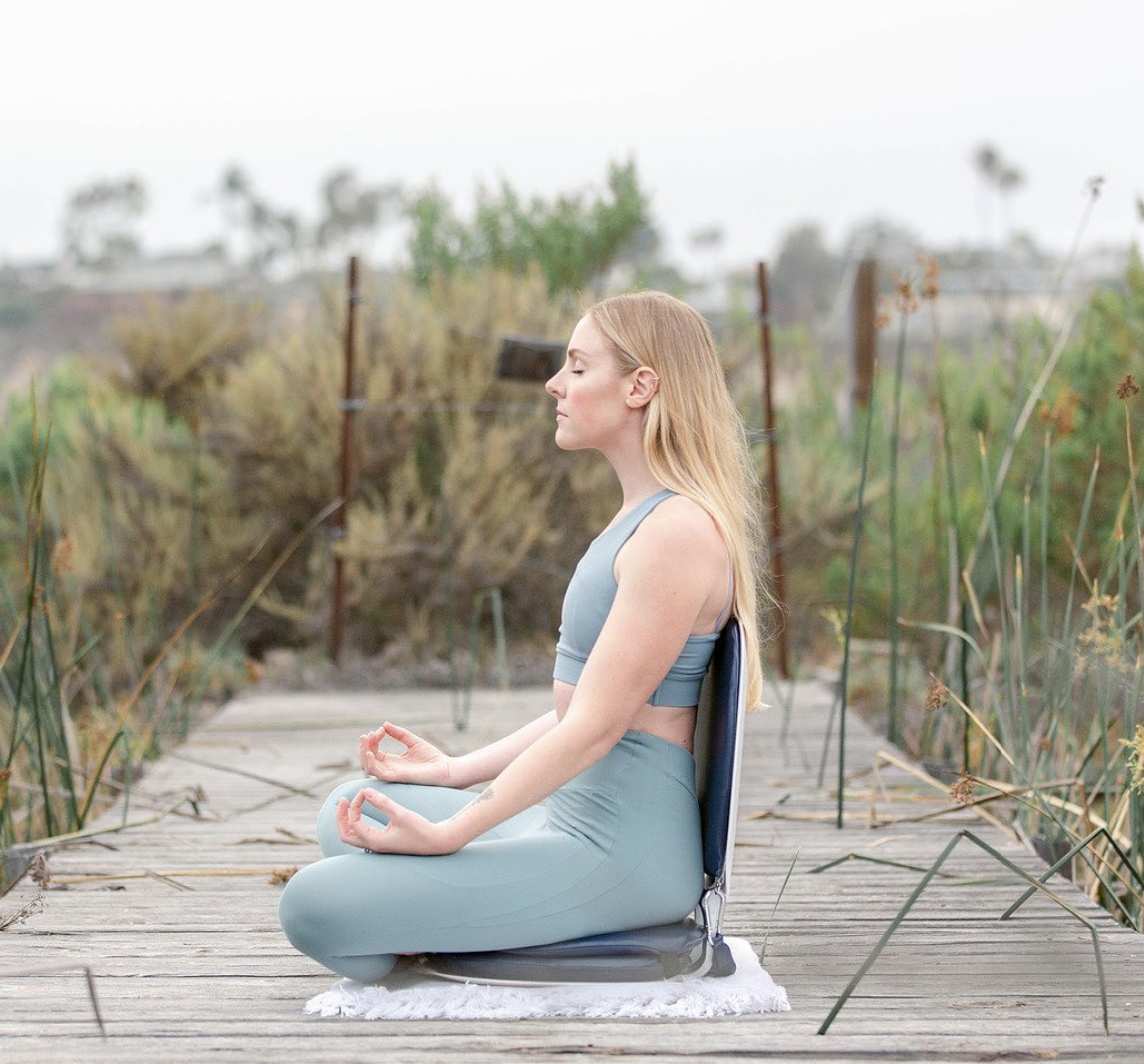 Photo courtesy of Pebbl
Sisters Paige Davis And Melissa Nathan created Soul Sparks Collective to discover a more centered and grateful life. They recently launched Pebbl, a luxury portable, stylish and comfortable floor chair with back support. This "cush-for-the-tush" is ideal for meditating, low-table dining, picnics in the park, beach and stadium seating.
Join their Studio Pebbl to enjoy free access to wellness support and meditations. They have collaborated with Ripples for Change, a non-profit to see that rural communities thrive in early childhood development programs, agriculture projects and community support. A percentage of each Pebbl sold goes to this inspiring organization.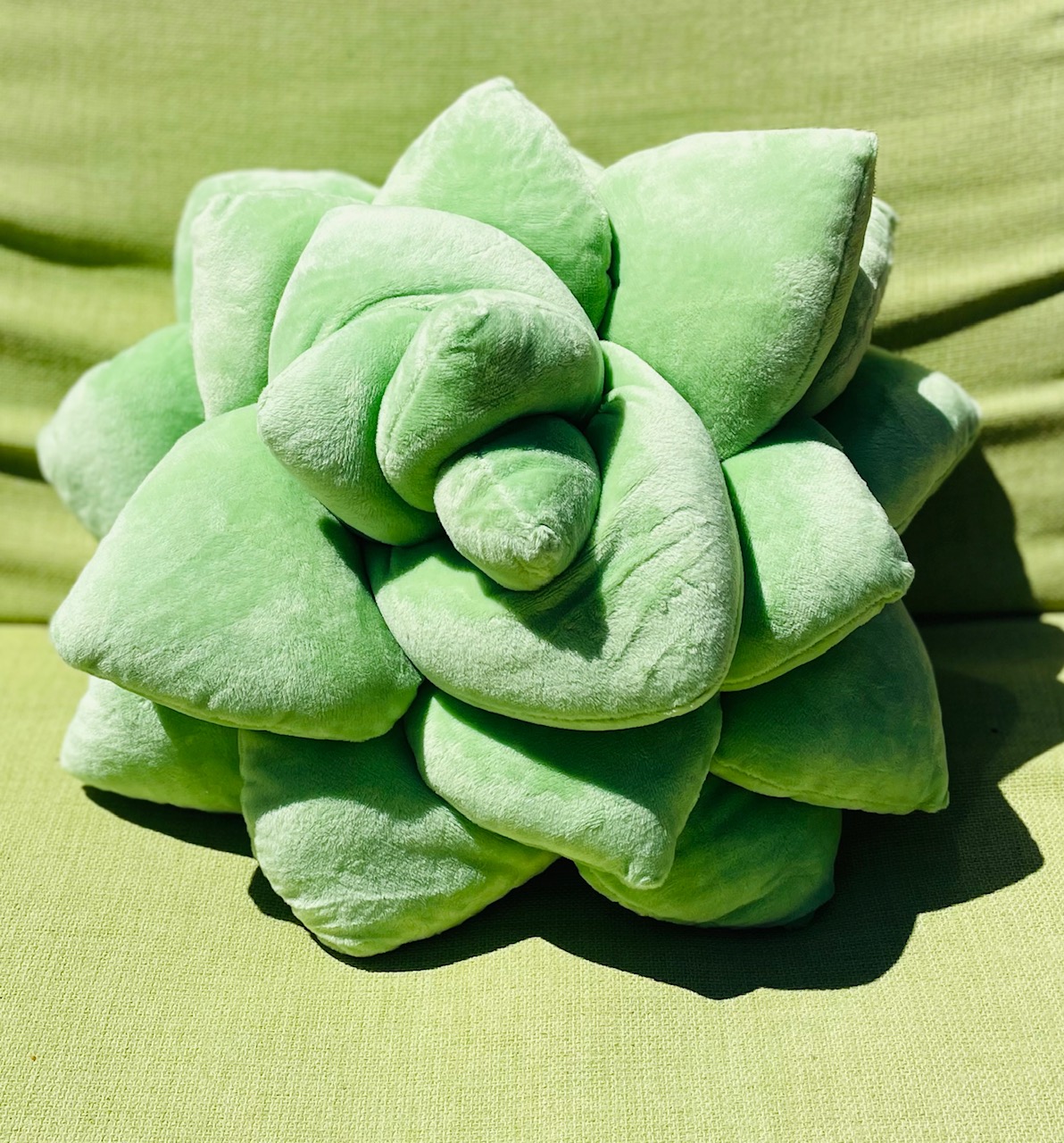 Photo by Jill Weinlein
For those who don't have a green thumb, Green Philosophy Co. offers nature-inspired soft and plump pillows with zero maintenance. The artistic decor will perk up your spirits and elevate any room with its natural plant life design. The fun and functional accessories are designed in California, and every design is inspired by a specific plant.
Not only does Green Philosophy Co. pop a little life as a creative accent, but they have also partnered with Trees for the Future, a nonprofit organization who aims to end poverty and hunger by planting trees to support farmers in Africa regenerate the lives and outdoor spaces. Select a Succulent Plush bundle and 9 trees will be planted. Colors are available in blush peach, sage, mint and olive green. Shipping is free over $50.
Photo by Jill Weinlein
Women-owned Thriae Turkish towels are sourced from the Denizli region of Turkey. The textile weaving and looming craft is by generations of families as a very important aspect of the economy. Purchasing a lightweight towel for your bath, beach or pool helps support the family's small business. This beautiful easy to dry textile is a great travel companion. It can also be used as a picnic and travel blanket, and stylish shawl a cool evening.
Thriae in Greek Mythology was a triad of lymphs who were patrons of bees. To show gratitude to pollinating bees, a portion of the profits of the sale will be donated to The Bee Conservancy.