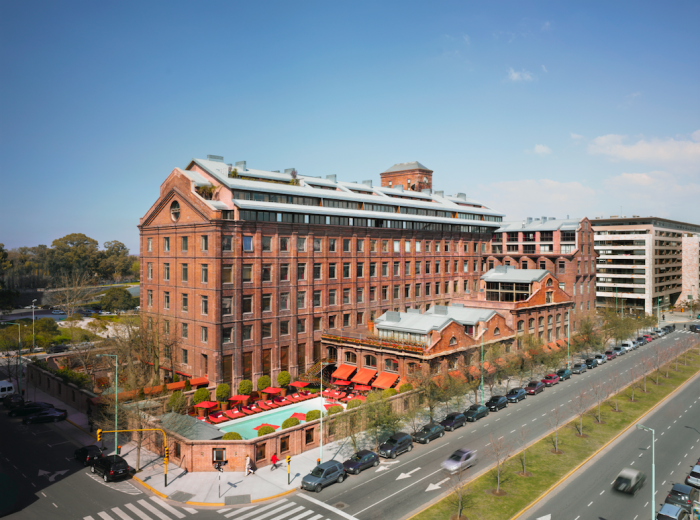 Faena Hotel
Juicy steaks and impeccable wine? Done. Elegant architecture and incredible museums? Yep. Tantalizing tango, stunning graffiti art, cobblestones on the street? Yes. Buenos Aires remains the 2nd most visited city in all of Latin America, just behind Mexico City, and for good reason: the city is a tourist treasure trove for any foodie, culture buff, or urban adventurer. It warrants a week or two to explore the nooks of Buenos Aires, but if a weekend is all you have, here's your definitive guide.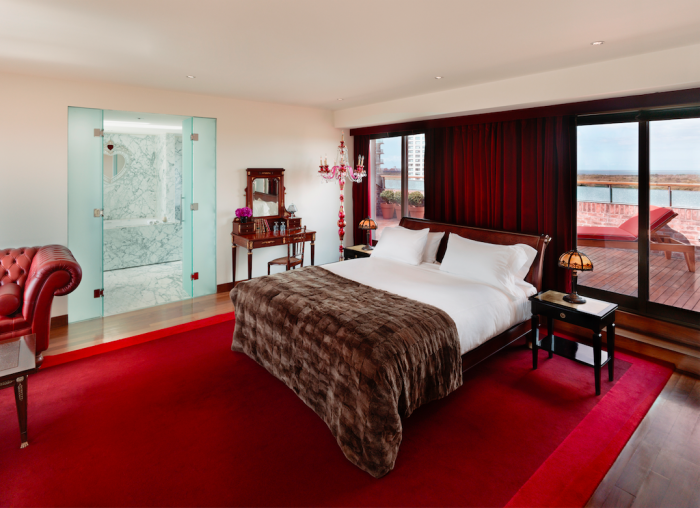 Faena Hotel
Stay: If there was a "sexiest" hotel award in Buenos Aires, the Faena Hotel would win it without question. In 2004, fashion designer Alan Faena saved the seven-story farm warehouse from bulldozers and poured more than $40 million to restore the stunning brick building into a sanctuary of sweeping red draperies, lush velvet armchairs, white leather bedrooms, and 1920s French style "Belle Epoque" touches. Everything about this hotel drips with design. The hotel's center, a long corridor framed by cathedral-like brick and wood beams between a plush red carpet and unending black horsehair bench is enough itself to tell that you've arrived at a pretty hot property. Right outside one of the corridor's doors, a fanciful pool area shrouded with red cabanas and manicured shrubbery keep well-heeled guests and locals pleased with drinks and noshes served from Poolbar.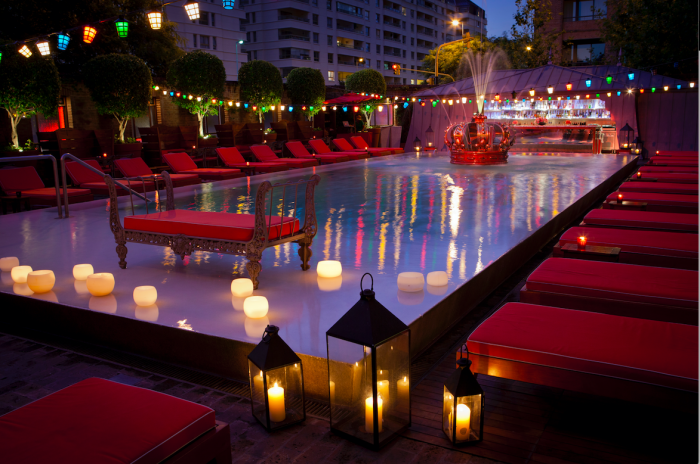 Faena Hotel
Through another door, one of the hotel's five restaurants, El Mercado, is a must visit with rustic adobe oven dishes and an array of Argentina's cherished cuisine prepared by Chef Emiliano Yulita. From bone-in-ribeye steak to plump lamb empanadas, El Mercado kept me returning every day. I also recommend the daily breakfast buffet which offers an impressive assortment of jams, cheeses, egg dishes, fruits, and more. For wine lovers, a peek inside the hotel's cozy private dining room, La Cava, is required as it contains Argentina's biggest collection of wines, more than 4,000 bottles and counting. And upstairs, the hotel's spa is its own spiritual-meets-sexy escape. Go for a hammam or bath, such as the Lover's Bath for two, to soak in the white and black crackled marble.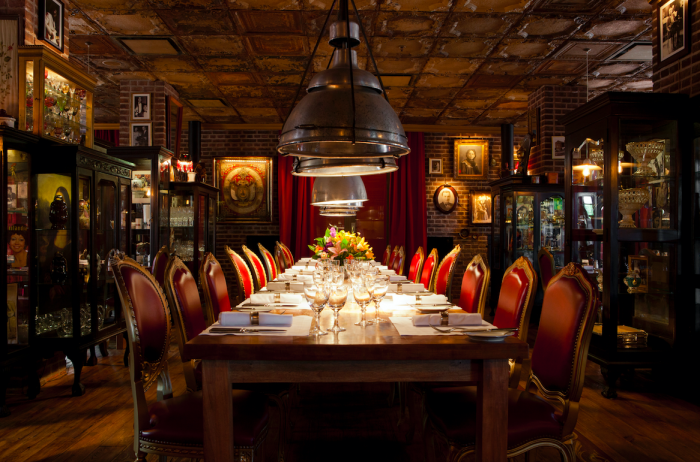 Faena Hotel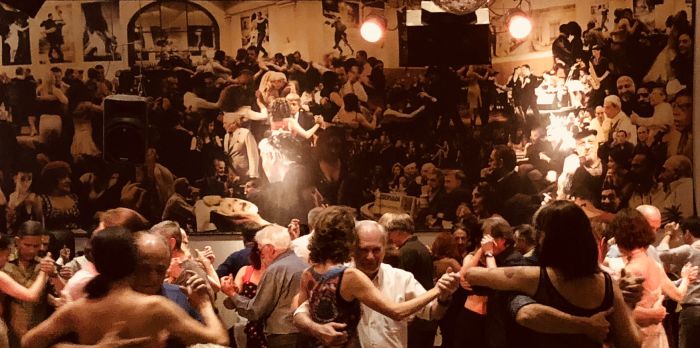 Dance: Many people attest that tango is a national lifestyle, not merely a dance. Beyond the flashy shows such as Rojo Tango, there are dozens if not hundreds of milongas, the dance floors locals flock to any night of the week to socialize, drink, watch, and dance. Each floor has its set of social rules, hierarchies, characters, and more, but a foreigner such as myself doesn't have to feel intimidated as the dance floor isn't a stage and many folks sit at tables chatting with friends and sipping champagne and wine. One of the best "all purpose" milongas that is bustling every day of the week is Salon Canning in the popular Palmero neighborhood. There's a massive painting of swirling dancers that hangs above the dance floor, almost like a water reflection of the floor below, and the orange lighting of the club makes for an intoxicating scene. It's best to arrive just before midnight in order to snag a great table, but many of the superb dancers hit the floor around 2am if you want to spot some serious tango moves.
Bike: Buenos Aires is pretty flat and has several miles of streets marked for cyclists, ideal for bike tours. Biking Buenos Aires offers one of the most popular tours for locals and tourists alike, The Hidden Graffiti & Urban Art Tour. Buenos Aires contains hundreds of public murals, and street artists continue to splash the city with paint because there are nearly no restrictions on where they can paint in the city nor any permits required. You'll need to book this tour weeks in advance-it's that popular and limited. I was eager to take this tour because I have a penchant for urban art, authentic neighborhoods, and frankly, anything that doesn't put me in a sea of tourists. This four-hour tour is led by one of Biking Buenos Aires eager, bilingual guides and takes cyclists through historic barrios like San Telmo and La Boca to see works byRed Sudakas, Triangulo Dorado, Pasaje Lanin, and others. The tour makes for a great orientation of the city's rich culture, proudly unfurled on wall after wall on the most unassuming buildings, such as a metal factory.