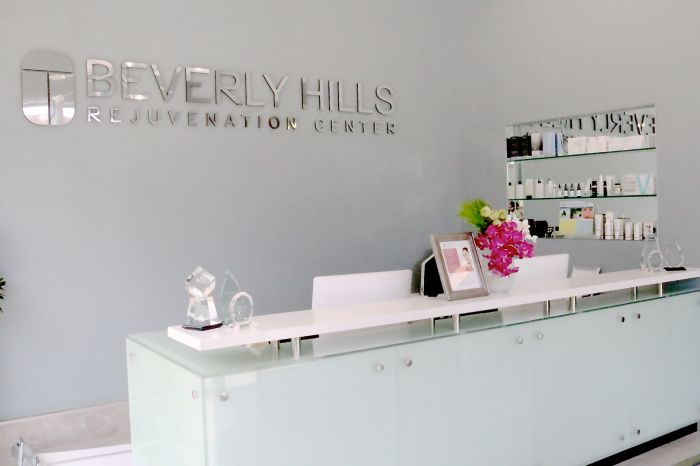 Swimsuit season is here, temperatures are rising, and your hot summer body is within reach at the Beverly Hills Rejuvenation Center (www.BHRCenter.com). Named the top medical spa in the nation, BHRC is known for their unique, personalized approach to anti-aging and wellness, artfully combining cutting-edge treatments and techniques to deliver customized results that renew your body and revive your spirit. This summer, BHRC wants to get you ready to bare it all with a full menu of brand new, non-invasive services to enhance beauty and boost confidence.
Celebrities like Joanna Krupa, Gretchen Rossi, Dean Cain, and Mariela Moreno rely on BHRC's innovative services to achieve and maintain peak vitality and health. Now, LA's beauty mecca is THE place to achieve that flawless beach body and youthful glow. Skin is toned and tightened with the cutting-edge Exilis Ultra treatment, combining powerful contouring results with unmatched versatility, superior safety, and comfort. Fat disappears with CoolSculpting, one of the safest, most effective, non-invasive treatments available for reducing the appearance of cellulite dimples and improving the skin's texture. Your fuller booty is now attainable with theBHRCSculptra Butt Lift, which uses an aesthetic dermal "filler" to stimulate collagen production and restore depleted tissue and in turn reduce the appearance of cellulite.
At BHRC, whole and healthy living are considered foundational to the top-notch cosmetic treatments that allow your eternal youth and beauty to flow from within. They believe that looking your best begins with feeling your best, and their knowledgeable team is dedicated to creating the optimal treatment plan designed specifically for you. Supplement your aesthetic services with the advanced Bio-IdenticalHormone Replacement Therapy(BHRT) to help restore optimal health while fueling natural weight loss, and learn more about innovative treatments like theNovoTHORWhole-Body Light Bed, which promotes healing and system balance by reducing inflammation, regenerating tissue, and boosting weight loss efforts.
Start your summer off right by achieving your dream body - inside and out - at BHRC, America's premier anti-aging and wellness destination. BHRC's sole purpose is helping clients of every age achieve maximum youth and vitality, so you can get the most out of life. With eleven locations nationwide offering an impressive menu of innovative aesthetic and total body rejuvenation services, you can begin looking and feeling your absolute best right now. Simply call 1-888-962-5872 or visit BHRCenter.com to learn more and book your free consultation.