Robert Day
Popular children's books are the principal source of shows for young children these days. Seeing their favourite picture books played out on stage is a way of allowing kids to step inside their favourite stories, and my elder daughter has been riveted by recent theatre trips to see adaptions of Julia Donaldson's The Gruffalo and Stick Man. There is nothing like a true classic, however, to appeal both to little people and the larger ones buying the tickets. The Tiger Who Came To Tea - the classic children's story from author Judith Kerr recently celebrated its 50th anniversary, yet the simple tale possesses a timelessness that enraptures children, generation after generation. David Wood's Olivier award-nominated adaptation of the tale of a tiger inviting himself round to tea with a little girl and her mother has been doing brisk business on the stage since 2008. It is now back in London's West End for the festive season.
As I wander down Haymarket towards the theatre with my daughters, Ophelia (two), and Arabella (six months), in tow, I chuckle inwardly as we pass the nightclub Tiger Tiger, which, by poetic coincidence, is just a few doors down from Theatre Royal Haymarket. We arrive at the theatre at the same time as Amal Clooney, who has brought her two-year-old twins to see the show. The glamour stakes are instantly raised.
Theatre Royal Haymarket, all gilt and Cadbury-purple, is a bit of a chocolate-box theatre, and while we're waiting for the lights to dim, we're busy admiring the interior as well as Susie Caulcutt's stage design. Ophelia is delighted to see Sophie's kitchen beautifully re-created on the stage – replete with its flowery crockery and formica surfaces. The verisimilitude is borne out in the costumes, too; I particularly appreciate the geometric tights. Before we know it, Sophie (Jocelyn Zackon), her mummy (Stephanie Summers), and her daddy (David Scotland) arrive in the stalls and are greeting the audience warmly as they climb onto the stage. Their entrance is a hit with the kids, many of whom are waving tigers on sticks around enthusiastically in the air.
The theatre version of The Tiger Who Came to Tea is padded out to just under one hour, and there is consequently some deviation from the original plot. The show starts with a family breakfast scene, in which a bleary-eyed, buffoonish daddy blunders around the kitchen confounding his shoes for toast and a tea cosy for his hat. The audience lap up the pratfalls, which persist after he's left for work as the doorbell rings during both elevenses and lunchtime – with Sophie and her mother encountering an equally inept milkman and the postman.
All of this preamble serves to generate suspense for the tiger's eventual big entrance. He arrives – pantomime style (accompanied by a cacophony of "he's behind you") at four o'clock. Wood's show extracts some deft humour from the tiger's arrival; for instance, when she realises their unexpected guest is hungry, Sophie's mummy worriedly pulls her daughter away from him. Whereas in the book, the tiger is positively loquacious, in the theatre adaptation he doesn't speak. His silence, however, is more than made up for by a great deal of elaborate bodily gesticatulation. There are some enchanting sleight-of hand magic tricks by which plates loaded with goodies are niftily emptied by the tiger, which left the children, and I suspect most of the grownups in the audience – myself included – scratching their heads. There are also plenty of engaging moments during the performance, such as the impromptu 'Tigerobics' class (swing your tail, shake your paws, stretch your claws etc.) and the rousing 'Yummy-Scrummy Sausages, Chips and Ice Cream' song, which go down a treat as the kids mimic the moves and sing along.
The show is perfectly pitched at its juvenile audience, and my young critic declares it her favourite show. The production has done an excellent job in channelling the intergenerational affection in which the story is held, and if you have young children, I guarantee it will be a big hit.
Until Jan 19
For further information and to buy tickets, please visit https://trh.co.uk/whatson/the-tiger-who-came-to-tea/ or call 020 7930 8800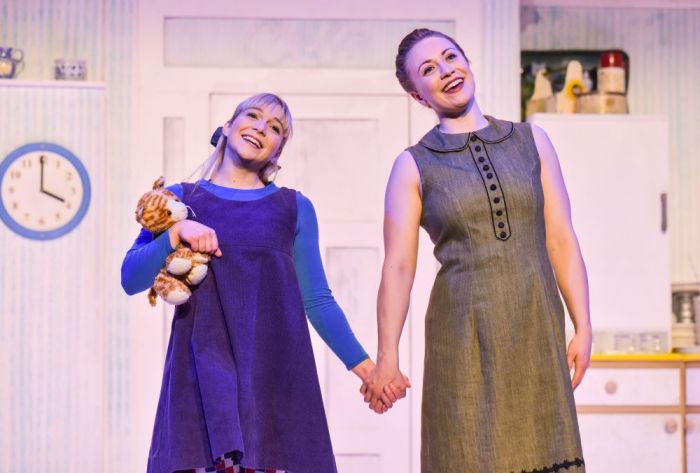 Robert Day
Jocelyn Zackon (Sophie) and Lizzie Dewar (Mummy).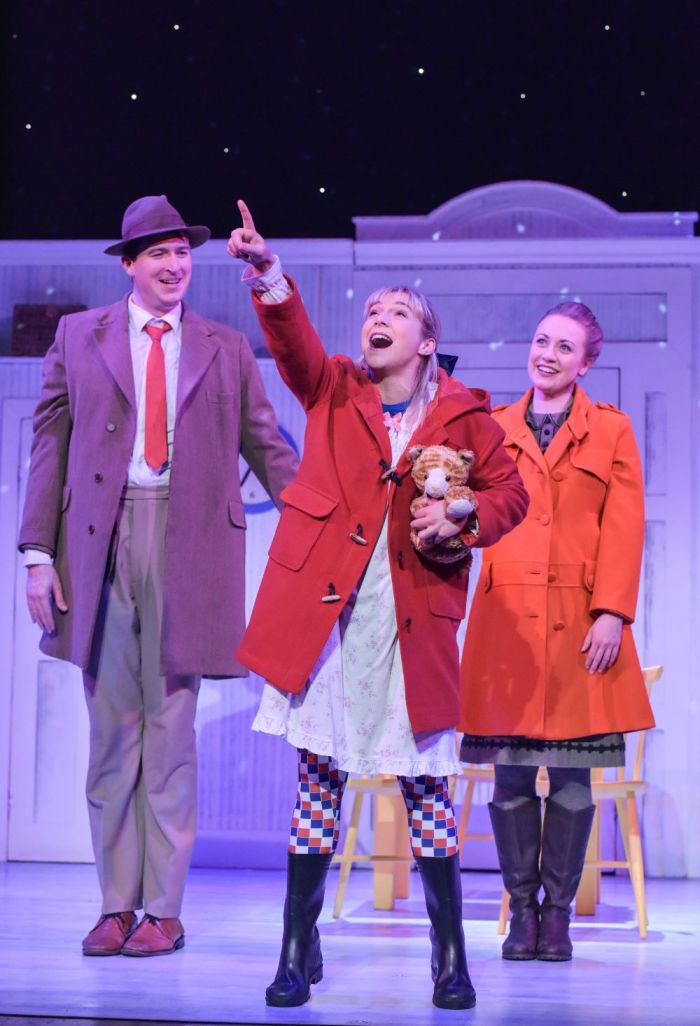 Robert Day
David Scotland (Daddy), Jocelyn Zackon and Lizzie Dewar.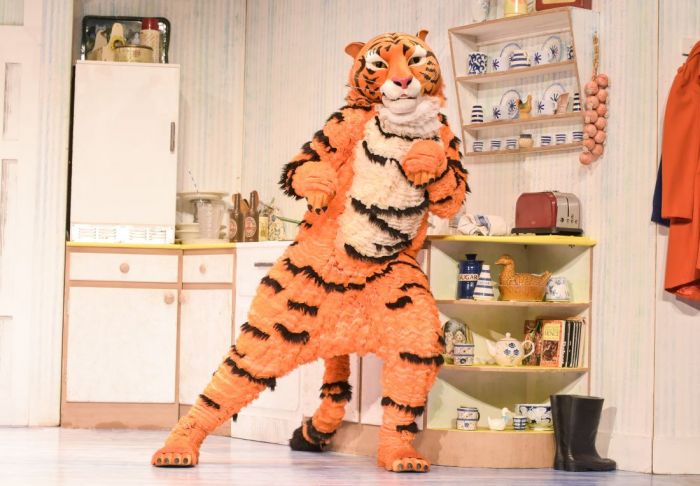 Robert Day
David Scotland (Tiger).