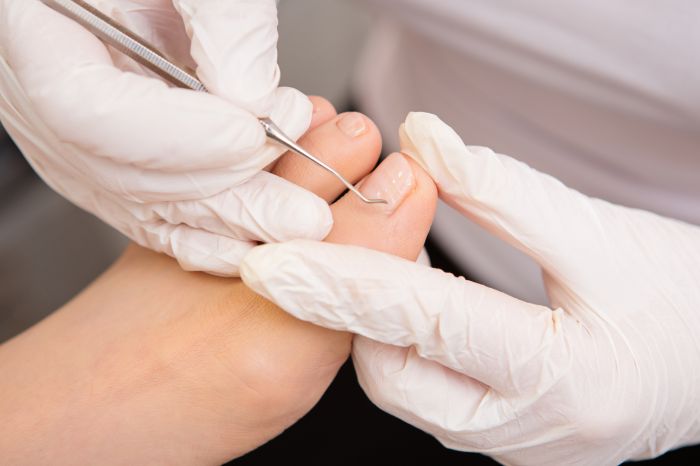 Margaret Dabbs London
Feet, let's face it, are often overlooked in the scheme of grooming regimes. There are frequently more enticing-sounding, glamorous treatments on offer to other body parts that trump the trotters. Margaret Dabbs London, however, proves the exception to this rule. Globally recognized as the brand leader specializing in premium feet, hand and leg treatments and products, Dabbs' clinics offer the perfect fusion of science and aesthetics to produce a unique range of exceptional, results-driven luxurious products and treatments. Indeed, the brand celebrated Spa Industry excellence earlier this year when it was nominated at the prestigious and most trusted annual awards program for the spa and wellness sector– World Spa Awards 2019, as a top finalist within the 'World's Best Nail Studio Brand' category. Underpinning the success of the brand are the special formulations created by Dabbs herself, which use the finest ingredients sourced from around the world, such as Australian Emu Oil.
I have been to many of Margaret Dabbs London's 13 foot clinics and nail spas across the UK, and also paid a visit to the swish salon in Dubai Mall's Sole Lounge a couple of years ago. I was extremely excited to discover that Dabbs' newest clinic had opened around the corner from me in Harrods Wellness Clinic. Unveiled in 2018, the Wellness Clinic hosts a holistic collection of treatments and services with a symbiotic approach to wellbeing and beauty. The lavish, expansive environment accommodates a handpicked selection of world-renowned experts, whose fields include aesthetics, wellness, and dermatology, and provide personalised fitness, nutrition and remedial services. As a leader in the world of footcare, Margaret Dabbs London fits seamlessly into this exclusive and rarefied milieu.
Nine months pregnant at the time of my appointment, my feet were in desperate need of some attention, not least because I could barely see my toes for my bump, let alone tend to them myself. Upon arrival at the sleek Harrods Wellness Clinic, I was welcomed warmly by Amber Kibby MSc, the Titian-haired Head of Podiatry for Margaret Dabbs London and principal podiatrist at both the Harrods and Liberty clinics. With an impressive 25 years of experience as a Podiatrist, Amber exudes an unparalleled level of professionalism and competence, and sets to work fixing my feet.
I am here to experience the Medical Pedicure, which, amongst Dabbs' roster of treatments, is arguably the most celebrated. Akin to a simultaneous visit to a facialist and hygienist for the feet, it is probably the most thorough foot M.O.T. available in the world. The Medical Pedicure is always carried out by a fully qualified Podiatrist trained to Dabbs' exacting standards. Whatever your particular concern - be it hard skin, corns, calluses, dry skin, bunions, ingrown toe nails or fungal nails, Athletes foot or myriad other issues - all are addressed within the 45-minute appointment.
As Amber tends to my toes,she tells me that she spends one day in each of the London clinics, and on Tuesdays is based in Harrods. I am always fascinated to find out what drew people into their professions, and Amber's story is particularly interesting. The mother of a boy in her class at school was a podiatrist and she decided to undertake work experience in a hospital at the age of 15. She found that she relished all the gory gangrenous feet and opportunities to ameliorate them, and decided to pursue a career in podiatry. Besides working at Margaret Dabbs, Amber has a remarkable number of strings to her bow, including serving for over a decade as Trustee Director for Festival Medical Services. She has also raised over half a million pounds for charity and is a licensee, curator and lead organiser of TEDx talks.As she gently and painlessly removes calluses and trims my nails, she tells me about the great strides that have been made by Margaret Dabbs London over the past few years in the use of laser to treat both acute and chronic injuries and fungal nail infections.
The London Marathon has just taken place at the time of my visit, and Amber reveals that the laser treatment has proved particularly popular with runners who have sustained soft tissue and bony injuries alike, and that the results from the laser therapy are almost always instantaneous, although the greatest benefits are typically obtained from a course of three treatments.Amber is a fountain of fascinating foot information; her passion for podiatry is palpable. She explains that calluses can yield a great deal of information about foot function, and that we tend to inherit our parents' feet. The shape of our feet, and the size of the arch, predispose us to particular foot problems. She always addresses biomechanical and gait-related issues that she identifies during treatments, and suggests suitable solutions. She spots a small sliver of an incipient superficial fungal infection on one of my toenails, and deftly scrapes it off. She buffs my nails and they acquire a shell-like shine. In fact, they are so pearlescent that I decide that they are visually pleasing enough to forgo polish for the next month at least.Amber recommends that I visit for a check-up every 3 months or so, although some clients benefit from more frequent appointments.
I look down in awe at my rejuvenated feet; they are so plump, smooth and even-toned that they appear to have undergone the equivalent of a facelift.The Medical Pedicure at Harrods Wellness Clinic is not inexpensive at £130, but to my mind it represents outstanding value given its comprehensiveness. Only Senior Podiatrists work in this particular clinic (treatments are available from £85 with a Podiatrist in all of the other UK clinics). Moreover, the sumptuous environment of Harrods Wellness Clinic is a joy to experience. I strongly suggest you hotfoot it to Harrods to enjoy picture perfect feet in time for summer!
The Medical Pedicure at Harrods Wellness Clinic costs £130 for a 45-minute treatment with a Margaret Dabbs London Principal Podiatrist.
The Wellness Clinic Fourth Floor, Harrods, 87-135 Brompton Road, Knightsbridge, London, SW1X 7XL
Tel: +44 (0)20 7225 5678 Email: thewellnessclinic@harrods.com

Margaret Dabbs London
Margaret Dabbs London Foot Oil containing Australian Emu Oil.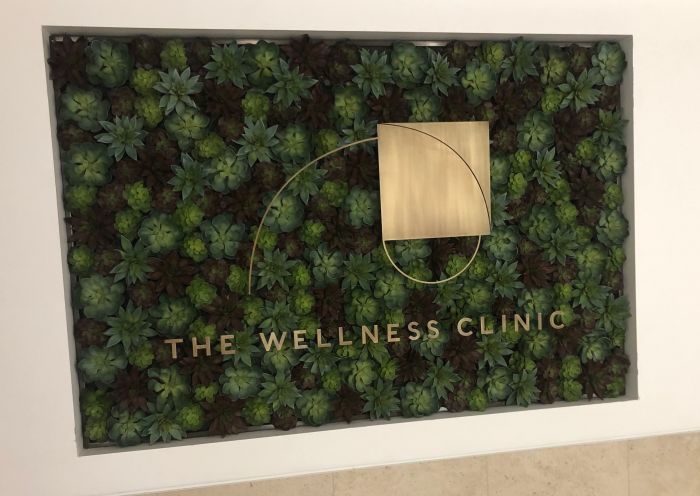 Elisabeth Rushton
Harrods Wellness Clinic is a true oasis of calm in the middle of London.