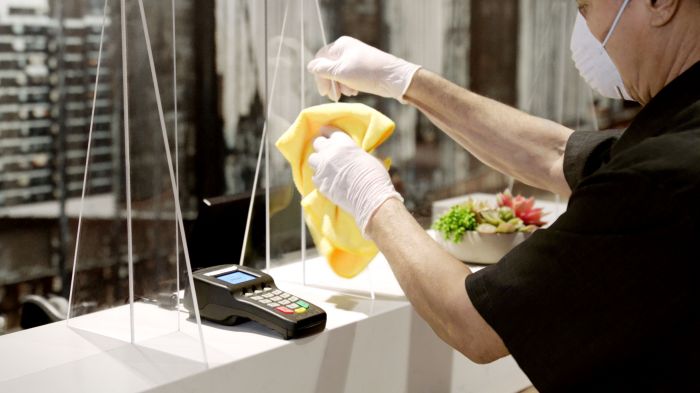 Photo courtesy of Marriott International
Since no one really knows when the COVID-19 pandemic will be over, or when our lives will return to some sort of normalcy, Marriott International is redefining their cleaning and safety standards to be ready when it is safe to travel again.
According to Marriott's website, the new Marriott Global Cleanliness Council includes in-house and outside experts in food and water safety, hygiene and infection prevention, and hotel operations. These council members are working to develop a brand new global hospitality, new cleanliness standards and behaviors for their hotels around the globe.
These new standards are designed to minimize risk and enhance safety for the company's guests and the 750,000 Marriott employees.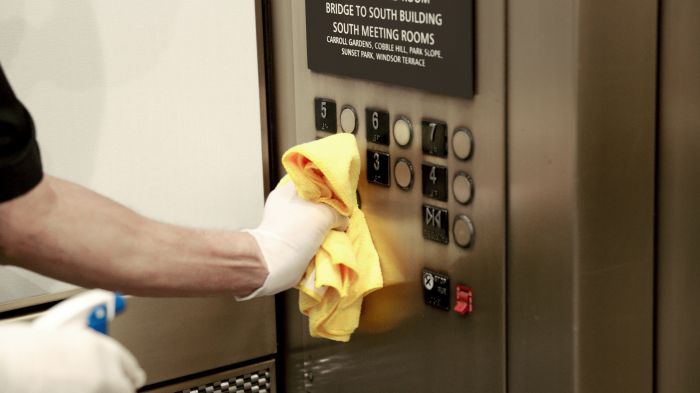 Photo courtesy of Marriott International
Marriott's food handlers and supervisors are being trained on safe food preparation and service practices. The company's food and beverage operations are required to conduct self-inspection using its food safety standards as guidelines, and compliance is validated by independent audits. They are modifying their operational practices for contactless room service that will be specially packaged and delivered right to the door. They are also designing new approaches to buffets at hotel restaurants.
Guests contact will be different to help alleviate the risk of COVID-19 transmission through person-to-person contact. Marriott will have hand sanitizing stations around Marriott's hotels starting near the entrances and front desks, elevator banks, fitness centers and meeting spaces.
There will be signage in lobbies reminding guests to maintain social distancing protocols, and furniture will be removed or re-arranged to allow more space.
The company is planning to add partitions at front desks to provide an extra level of precaution for its guests and associates. Marriott is working with their supply chain partners to make sure masks and gloves are available to associates.
Guests at many of the hotels can choose to use 'touchless' services done on Marriott's mobile app on their cellphones. Guests can check in, have access to their rooms, and enjoy contactless room service.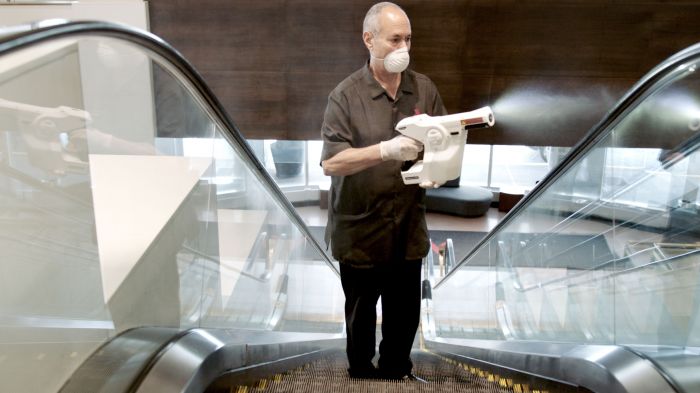 Photo Courtesy of Marriott International
Marriott's new enhanced cleaning technologies that will be implemented over the next few months include electrostatic sprayers that allow for touchless disinfection capabilities in hard to reach areas. The magnetically charged droplets coat surfaces and areas missed in standard cleaning processes.
The products used to clean are the highest classification of disinfectants recommended by the Centers for Disease Control and Prevention and the World Health Organization to treat known pathogens.
Surface areas are treated with hospital-grade disinfectants with increased frequency. In guest rooms, Marriott has added additional detailed cleaning practices and will be placing disinfecting wipes in each room for guests' personal use.
Travel is a way of life for Marriott Bonvoy members. Once travel is open and safe in the air and on the road, your Bonvoy points and status earned in 2019 will be extended to February 2022. Your points will only expire if your account has been inactive for at least 24 months. Suite Night Awards have been extended one year from December 31, 2020 to December 31, 2021. Members who currently have an active Free Night Award expiring in 2020, as part of their credit card benefit, annual choice benefit, promotions or travel package will be able to use it now through January 31, 2021.