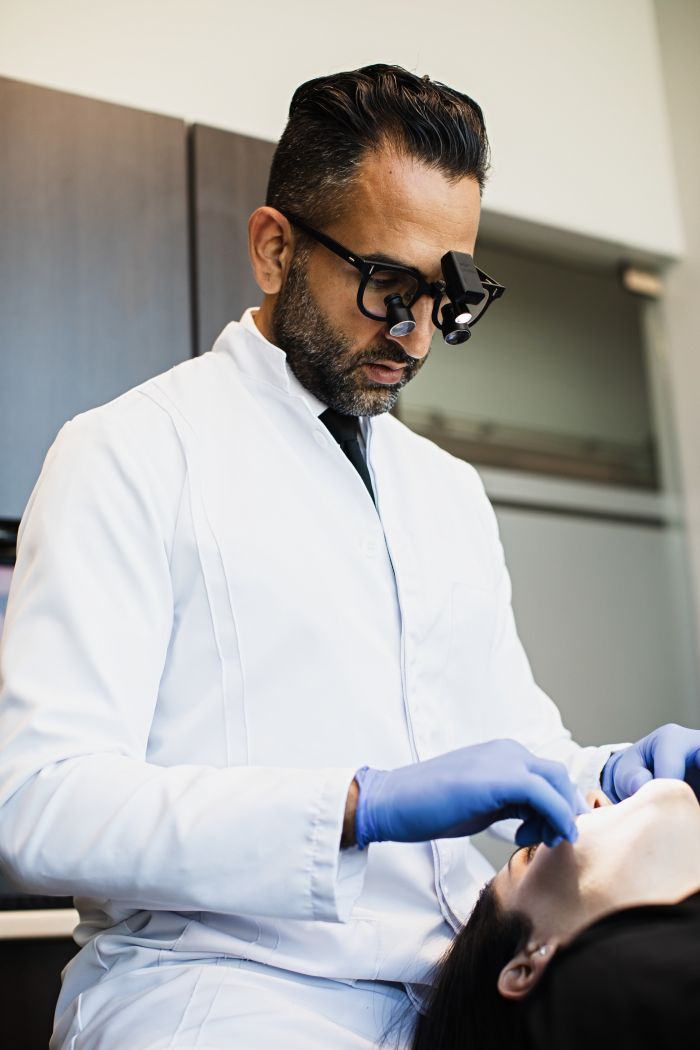 Photo courtesy of Dr. Dani B.
Everyone wants to find a cheaper option for having a medical procurement. They want a deal, and many are willing to leave the country to get it. According to the Centers for Disease Control and Prevention (CDC), millions of US residents travel to other countries yearly to have medical procedures, it's called medical tourism. However, those considering doing it should not take the idea lightly, or they could be risking serious repercussions.
"It's enticing to see a smaller price tag and want to jump on a plane to get the procedure done," explains Dr. Dani Benyaminy (known famously as Dr. Dani B.), an expert cosmetic dentist in Los Angeles. "But it's important to keep in mind that there are risks involved that you are probably overlooking because you are concentrating only on the price of the procedure."
The consequences can have dire results, with some people dying from medical tourism procedures and others having lasting complications and infections. Those considering medical tourism should take precautions to ensure they are not risking their life and health so they can pay less to have the procedure done.
Dr. Dani B. knows some people travel abroad to save on veneers, and while he understands why they are doing it, he wants to ensure they know the risks they may be putting themselves at. Knowing how to do it safely is necessary to get a good return on investment.
Here are some medical tourism safety tips to keep in mind:
Do some research. It is vital to find actual results from the office you are considering. Research and find people who have had experience there and see their results.
Consider the referral. Look into where the referral comes from because online reviews can only sometimes be trusted. Look for referrals that can be trusted and are legitimate.
Check out the office. It is crucial to ensure that the place you are considering has a clean office and is in a good, safe location. If they have a clean office and yet you are being put into a risky situation trying to get to the neighborhood where it is located, think again.
Evaluate the complications. According to the CDC, medical tourism can put people at increased risk because the doctors may not have the same licensure and training, follow the same infection control practices, and put themselves at risk for blood clots if they are flying too soon following a procedure.
Imagine other issues. There are additional concerns that should be evaluated prior to opting for medical tourism. These include getting all medical records in the event they are needed once returning home, continued care if follow-up visits are required, how complications will be addressed, and obtaining travel health insurance if something goes wrong.
"There has to be more than just focusing on getting a good deal when it comes to medical tourism," states Dr. Dani B. "You have to consider the risks and your safety and take precautions, or it could cost you much more in the long run. If there are complications and emergencies once returning home, it could become quite costly."
The CDC also recommends that those considering medical tourism have a pre-travel consultation with the office where the procedure will be done. This should be done in person so that it is possible to meet the doctor and see the office and the area it is located in. They recommend this consultation occur at least a month before traveling for the treatment.
Dr. Dani B. is an expert cosmetic dentist in Los Angeles. He is known as a smile makeover specialist and a porcelain veneer specialist. His custom-built office in Century City, California, offers VIP treatments for everyone that visits, and virtual consultations are offered to help people determine the best route to meet their goals. With a focus on delivering personalized treatments and achieving optimal oral health, Dr. Dani B. and his experienced team offer a comprehensive range of services, including preventive care, cosmetic dentistry, restorative treatments, orthodontics, and dental implants. The practice also offers Invisalign, Zoom teeth whitening, and urgent dental care. Dr. Dani B. uses cutting-edge technology to help people achieve celebrity-caliber smiles. To get a healthy and confident smile, visit https://www.drdanib.com/ and view famous smile makeovers on Instagram @DrDaniB.