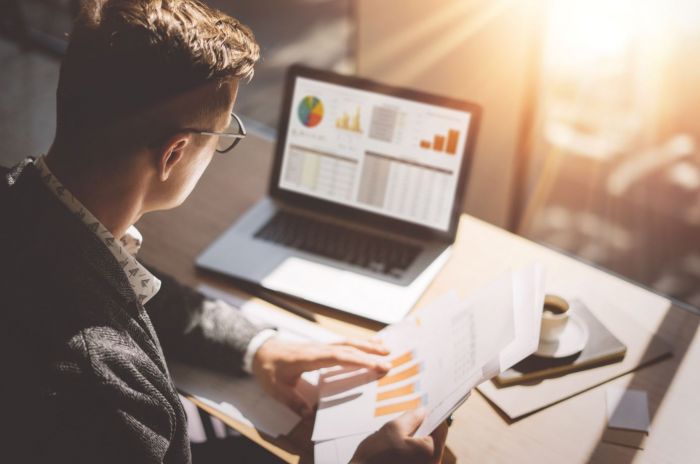 If 2020 is the year for you to start a new business venture, you're in luck. There are plenty of new and old opportunities just waiting for eager entrepreneurs. You'll need a few things such as a detailed business plan, the funds to get your idea off the ground, and the patience to struggle through the first year's growing pains. But don't worry, you won't have to reinvent the wheel to find success. If you don't have experience writing business plans, consider hiring a professional to create one for you. With a solid, detailed plan in hand, you'll be able to attract angel investors and possibly obtain bank loans a year from your start date.
For funding, consider cutting fat out of your personal budget. Getting your student loans refinanced is a good place to begin. Not only will a student loan refinance allow you more time to repay the full balance, you'll have a chance at a lower interest rate and lower monthly payments. That means more available cash for your entrepreneurial adventure. Be patient during the first year of operations and focus on getting things right rather than perfect. Don't expect to strike it rich, expect to learn a lot and grow your business slowly. Here are some of the most promising fields for micro-companies in the upcoming year.
Consulting
Stick with what you know. If you already have several years of experience in the banking, engineering, or construction industry, for example, offer your services as a consultant for sole practitioners and startups in the area of your expertise. Plan on doing your share of networking for several months until you land those first few clients.
Writing Resumes
If you have always been the person your friends turn to for help with resumes, consider studying for one of the industry certification exams and putting out your expertise as a professional resume writer. If you live near a major university, you'll begin with a key advantage. Be prepared to do most of your own marketing at colleges, trade shows, hiring fairs and with career offices at technical schools.
Tax Preparation
Some people have a natural ability to decipher IRS regulations and use popular tax software programs. If this describes you, spend a few weeks studying for a certification exam so you can call yourself a professional tax preparer. The certification allows you to prepare tax returns for individuals and businesses in all 50 U.S. states, so you can market your new company online and in your local community. This is currently a very hot field for hard working people who are adept with numbers and legal interpretation skills.
Vehicle Flipping
You've no doubt heard of house flipping, the practice of buying homes, fixing them up, and then reselling them for a profit. A growing field is vehicle flipping. It's the exact same process but applied to cars and trucks. The major advantage is that you don't need much money to get started. Plus, if you are not a skilled mechanic, it's possible to team with one and still make a nice profit.